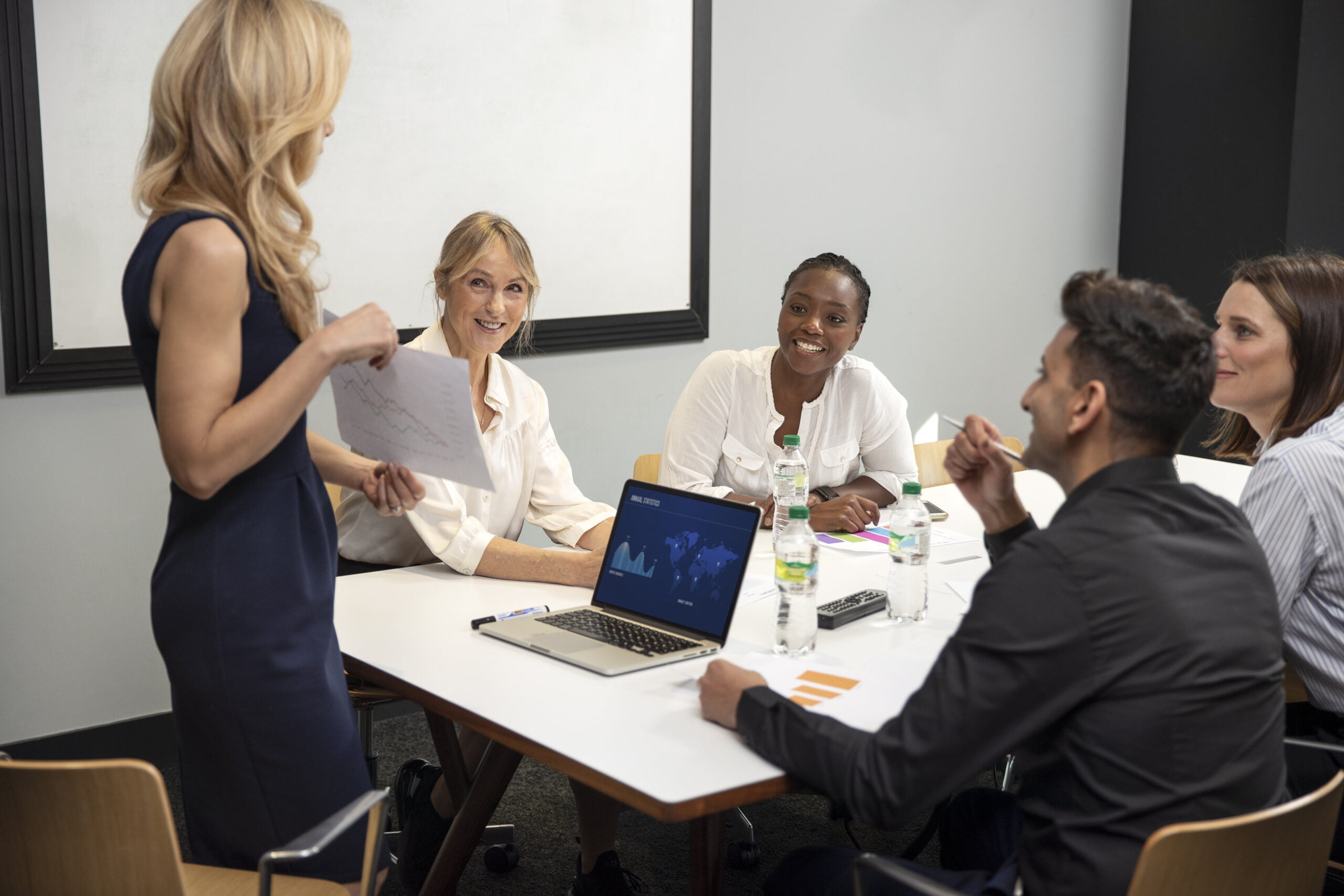 7 Best Questions to Ask When Choosing a Learning Management System
Choosing a learning management system (LMS) for your organization can be a daunting task. With so many options available, it's hard to know which one is right for you and your team.
To make the decision easier and less overwhelming, it's important to ask the proper questions and evaluate each LMS based on your needs.
However, it gives you the power to streamline the onboarding process while ensuring that your seasoned employees are active learners: up-to-date and high-skilled.
But you may not know where to start. These are the most vital questions to ponder before choosing a Learning Management System.
1. What are your training goals?
The very first question to ask when choosing a Learning Management System is the training goals of your organization.
Typical goals include:
Regulatory compliance (OSHA, EEOC, other)
Risk avoidance (harassment, diversity, safety)
Quality/efficiency (ISO, Lean, or Six Sigma initiatives)
Increased sales (sales techniques, CRM)
Customer service (corporate procedure, handling difficult customers, issue tracking software)
Manufacturing processes
New hire training
Software/equipment training, corporate policy training, and customer product training.
Are your goals to increase learning retention? Cut learning costs? Develop future management? Increase sales? Cut manufacturing/service/delivery costs?
2. How many students do you expect now and five years from now? How many courses?
There's a big difference in the amount of complexity a mid-sized organization will need (up to around 5,000 students) vs a large organization (tens of thousands of students).
Number of courses will also have a direct impact on the amount of complexity your LMS will need.
There's no need to purchase an "atomic fly swatter", when there are simpler, more cost effective, easier to deploy and manage solutions available on the market.
3. What is the skill level of your admins?
Thinking about the skill level of your course administrators will help you identify any technical challenges you may have, which will help you determine how easy you need your LMS to be.
Do you have a designated LMS team to help implement and maintain the new system? It is always best to have at least one dedicated, knowledgeable person that knows the system inside and out.
Most learning management systems provide some form of tech support as well, but you can't assume that one phone call will answer every tech question you have in five minutes.
ALSO READ: Learning Management Systems (LMS) : 5 Benefits, Fundamentals & Importance
4. What is my budget for the LMS?
Most companies underestimate the cost of an LMS by 60%. LMS providers usually have pricing tiers, but a host of unforeseen costs in add-on support services and online asset libraries can break the bank.
Here are the five most common pricing plans you will encounter:
Pay-per-learner: This plan calculates your monthly cost based on how many learners are enrolled and actively using the LMS to take courses.
There may be an initial service fee to create an account, and LMS vendors tend to charge annually even if the cost is broken down on a monthly basis. This plan is best for small to mid-sized companies that have a set number of learners.
Pay-per-active-user: This plan charges you based on how much you use the LMS in a billing cycle, for instance, if you need to ship a one-time training or temporarily add some users to the LMS.
This plan is also useful for companies that want to spread out training for different groups throughout the year. Or for companies that need onboarding training but not continuous training.
Pay-per-course: This plan bills you each time learners take a course. This is ideal for companies who need their employees to take industry training not created by your company.
For instance, if you're a medical clinic and it's required for your nurses to take a course for compliance.
License fee/subscription: This plan gives you a license to use the LMS for a month or a year or on an ongoing basis as a subscriber. It usually comes with a set number of features, support, and users. This is best for enterprise companies that have a high number of users.
Open source: This plan gives you free access to the LMS. However, you will need to use internal teams to set up, customize, and maintain, which can prove costly in the long term.
So, if you have a tech team ready to be deployed for set up and ongoing maintenance of the LMS, consider this option.
To set a realistic estimate for your budget, it's best to use a comparison tool like Capterra to layout pricing plans and the solutions they come with.
To set a realistic estimate for your budget, use a comparison tool like Capterra to layout pricing plans and the solutions they come with.
5. What is your learning philosophy?
Whilst an LMS can help you to build knowledge, skills and competency throughout your organization, it's also capable of so much more. You should consider how your LMS can help you to achieve your vision of 'good learning'.
If you're anti-compliance and pro-user led learning experiences and user generated content, then you'll need to ensure you have a platform that can cater for this. In fact, over 86% of businesses are utilizing user generated content to to increase engagement by as much as 28%.
Most importantly you should check that your learning philosophy aligns with your LMS vendor of choice. This will ensure that your relationship is smooth and that their future roadmap is aligned with your sensibilities.
Tip: Start by identifying what good learning is in the context of your organization. For some organizations, a compliance focus is strictly necessary.
Other organizations may wish to promote a freer form of learning, focus on social learning experiences or use game-based learning to produce results. Whatever your focus, you should ensure that you and your LMS vendor partner are both fighting the good fight.
6. What Does Your Staff Need?
After shortlisting your candidates to choose the best Learning Management System, compare each pricing plan and offered features. Don't make any decisions alone; find out what your staff thinks.
Revisit the L&D areas for improvement and determine how they respond to different learning methods. What do they want to learn? What material do they need to improve their job performance?
Which vendors offer supplemental training tools for those requiring additional support? It's important to focus on employee experience.
Most LMS options out there include a free trial or a demo to give customers a feel for their platform and toolkit before coming to a final decision. Include your workforce in this stage; ask them to test-drive a few of the demos you have collected and compile their reviews.
Not only do you show interest in their thoughts and opinion, but you also avoid selecting an LMS that isn't easy for your target audience to navigate.
Conclusion
By taking into account all the answers to the questions above in choosing a Learning Management System, ask this final (and most important) question:
Which LMS fits your needs exactly? You have gathered detailed information on each vendor and how their system fits into your organization's needs.
You've looked over their pricing plans and compared them with your LMS budget. You've even asked your staff to weigh in on your decision, so you have detailed in-house reviews to ponder as well.
Now it's up to the decision-makers of your company. Include all the info you've collected in a detailed presentation to your board to make your business case.
Be sure to include all of the benefits of having an efficient Learning Management System to increase ROI and employee retention rates.
There are hundreds of platforms available, but only a select few are the ideal fit for your organization. Use our Best Learning Management Systems list to find the ideal solution for your team.