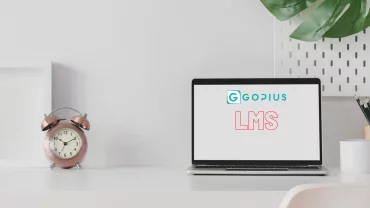 10 Leading Learning Management Systems for Business Training in Nigeria
If you own a business and are looking to train your staff without spending a fortune, it is only normal that you know the 10 leading Learning Management Systems for business training in Nigeria. Well, since learning management system became a thing in Nigeria, lots of businesses have used it to train their staff without spending so much money.
Businesses in Nigeria are aware of the fact that their employees need to be trained occasionally. Only a couple of years ago, businesses that needed to train their employees had no choice but to pay for the services of experts. They also had to setup physical seminars. Although, this method is effective, it cost firms a lot of money.
Why Do Businesses in Nigeria Need to Make Use of Learning Management Systems?
It is not a break from the norm for employee training to lead to workplace disruption. This is simply because most firms have to move the employee to be trained to a special location. This might seem good.
However, it will affect activities at the work place. This break in activities can be stopped by the use of learning management systems. With LMS, employees are free to learn at their own pace. That's not all. Training can be monitored.
Read also: Employee Onboarding with an LMS | Choosing the best E-Learning Vendor
10 Learning Management Systems for Business Training in Nigeria
Below are 10 leading Management Systems for business training in Nigeria you should know.
Gopius is a learning management system (LMS) that comes with several features which make it stand out from other learning management systems in Nigeria. It is an LMS that ensures that learners are satisfied with whatever time they spend learning.
This LMS is user-friendly and was developed to help people from different organizations and walks of life improve on themselves in the various ways that they want to. There is more. This learning management system is not limited to just secondary or primary school students. In addition to being suitable for primary and secondary school students, it can be used by students of higher institutions. That's not all. It also works for businesses.
Gopius might seem generic. However, you can always customize it to suit your taste and reflect the image of your brand. It also gives you the liberty of getting learner feedback.. Furthermore, bandwidth or space will never be a challenge as it is cloud-based.
2. BizLibrary
BizLibrary is a collection of e-learning courses and training videos. While it might not be the biggest collection of learning materials, it is arguably the fastest growing library of materials. Over time, it has built a reputation for adding over 50 training courses monthly. And amazingly, these courses are usually in high demand.
BizLibrary was designed in a way that learners can receive formal certificates and enjoy social learning opportunities.
You can go through training either via a desktop, a tablet or phone. Also, you can go through a 30-day trial period before deciding if it is the right learning management system for your business.
This learning management system is one that has no limitation so long as storage is concerned. Furthermore, it gives firms the freedom of integrating it with an IT system that is already in existence. Amazingly, you do not need a tech expert to do this as it can be done very easily. There is more, it is user-friendly.
So, your staff will not struggle to use it even if they are not very tech savvy. In addition, Docebo features a mobile app. So, your employees do not necessarily need to be in front of a PC to use it. They can make use of tablets and smart phones.
This LMS can be integrated with other systems and also gives the freedom to give awards to your employees.
3. Digital Chalk
This learning management system gives businesses the freedom to make use of materials that already exist online. You can get videos, slideshows, etc. from the internet or from another LMS. This means you will not really need to hire an expert to put a course together. That's not all. You can monitor how far your employees have gone with the training and how well they have been impacted.
There is a lot of freedom associated with the use of this learning management system. It gives business owners the freedom to temporarily stop the video and ask their staff questions. This is in addition to the fact that presentations on this platform can be customized.
Although this platform is generally considered amazing, it is not free. So, users have to be willing to pay a fee.
4. Absorb LMS
With this learning management system, learning can take place on a device so long as it is one that you can use in accessing the internet. It is really flexible and has an HTML5 interface that is responsive and can be used on various screen sizes. This LMS comes with several features. Chief among them are its social learning and e-commerce alternatives.
Although the storage space on the learning management system is not unlimited, it is really huge. Everyone that makes use of this LMS gets access to 100GB of storage space.
5. UNN LMS
The University of Nigeria Nsukka is one of the foremost universities in Nigeria. It has a reputation for academic excellence and is one of Nigeria's elite universities. This university has been on the scene for over five decades and in these years has provided Nigerians with top-quality education.
The University of Nigeria, Nsukka has gone beyond simply providing good quality education to people that can make it into the four walls of a classroom. It is at a point where people interested in learning can do so online. It has an e-learning platform that gives just about anyone the freedom of picking up knowledge regardless of where they might be.
The existence of UNN LMS means busy professionals can always go through upgrades in their knowledge
without having to give up on their already thriving careers.
6. Laspotech LMS
Laspotech LMS is one of the learning management systems operated by tertiary institutions in Nigeria. This platform was solely designed for educators to have the freedom of accessing online classes. With access to online classes, they are able to comfortably take classes, give and monitor quizzes and assignments. That's not all. They can also give students the much needed feedback without actually doing so much physically.
With Laspotech LMS, anyone can pick up the most recent skills. So, it does not really matter what you are interested in; Python, graphic design, business analytics, This LMS can be of great help without you really having to go into the four walls of a classroom.
7. Talent LMS
Developing a training course with Talent LMS is something that can be done in some minutes. This makes it one learning management system that a business owner can make use of if time is not on their side. If you write a course on this LMS's API, you can be sure that maintenance will not be difficult.
When learning is done via this LMS, your staff can get badges, rewards, and earn points. This way, learning is fun and your employees will be motivated to learn. There is more. Due to the design of this learning management course, it is possible for an instructor to share courses with users that are yet to register.
You can enjoy all that this LMS has to offer even if you have a free account. With a free account, you can
develop up to 10 courses. Additionally, you can decide to make use of your own domain name when
looking to post a course.
8. Gradely
Gradely is a personalized learning platform. Beyond merely being a personalized learning platform, it is one of the first of its kind in Nigeria. It was developed to empower parents, as well as educators. It aims to do this by helping children have the right outcome from the efforts that they put into learning. That's not all. It is very interested in producing learners that can compete on a global platform.
Gradely boasts of people, content, and tools that can help every student go through a productive learning process. Additionally, it looks forward to filling in the learning gaps between students. It aims to do this by making use of real-time data and by taking advantage of feedback.
9. Dovilearn
Dovilearn is a platform that is dedicated to e-learning. It was developed majorly for people that are looking to learn at their own pace. Since getting established in 2015, DoviLearn has positively imparted several businesses and professionals in Nigeria and West Africa. Beyond simply positively affecting the lives of people in West Africa, this learning management system is considered one of the best platforms for anyone looking to go through a short course online.
DoviLearn might be an African firm. However, instructors on its platform are not necessarily Africans. Its instructors are industry leaders from various parts of the world. So, every course one goes through on this platform is of global standard. When looking to take an online course on this platform, it is up to you to decide what device you want to use in getting trained. You can use a tablet, a Smartphone, or a PC. Additionally, you will receive a certificate of completion as soon as you are done with your course.
10. Paradiso Solutions
Paradiso solutions is extremely easy to use. It is customizable and is a recipient of important awards. This learning management system has an interface that can best be described as intuitive. Paradiso solutions might not absolutely be the best LMS in Nigeria. However, it is arguably the best. Paradiso solutions was designed for virtual classrooms, social learning, gamification, time tracking, training management, employee management, content management, and account management.
Final Word
The learning management systems in this article all have great features and this could make choosing one a little difficult. Well, if you have any issues selecting one, you simply need to consider your needs and you will be fine.