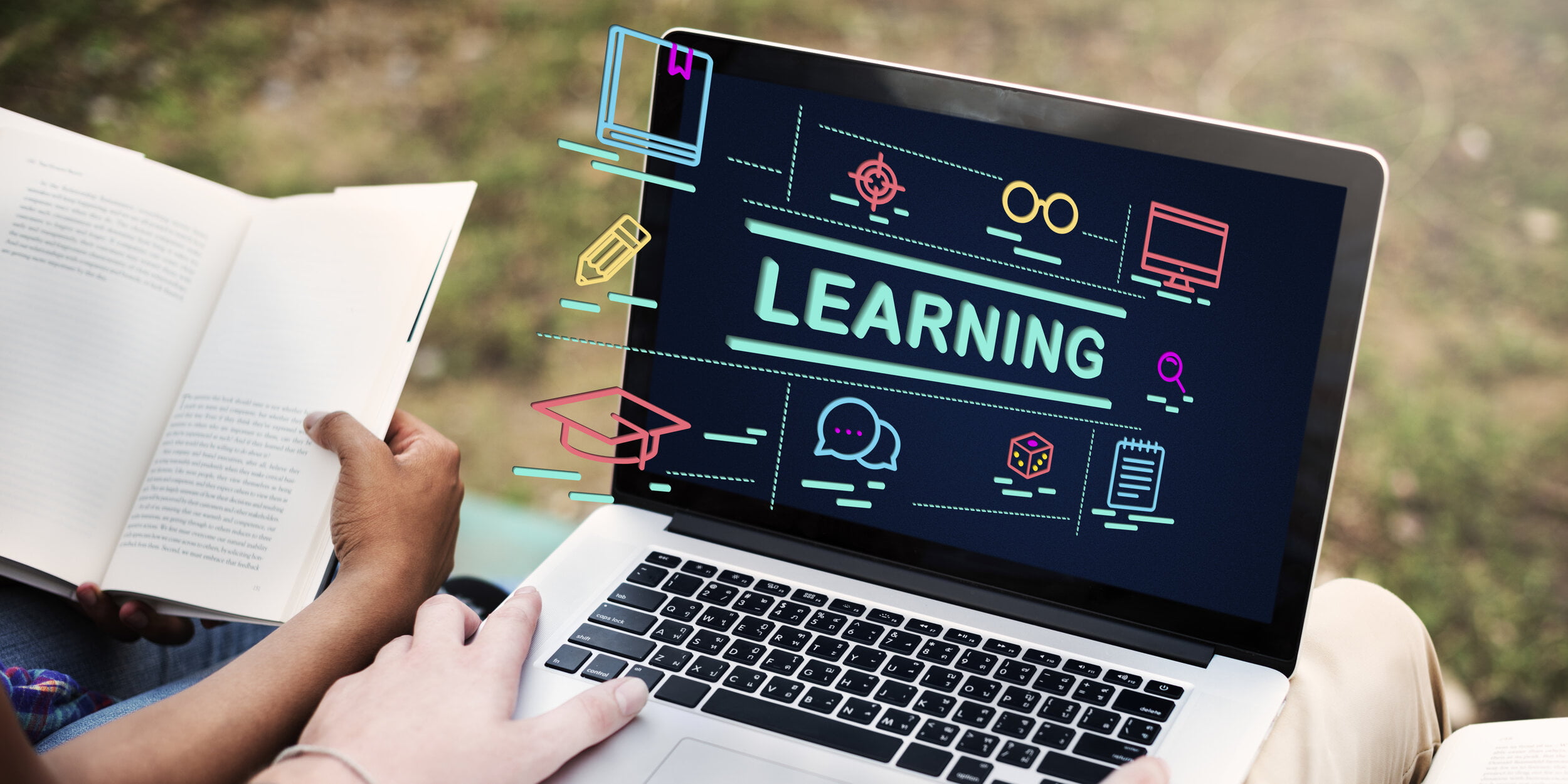 Learning Management Systems (LMS) : 5 Benefits, Fundamentals & Importance
Here, we'll explore everything you need to know about Learning Management Systems (LMS), including why they're so important, who they benefit, as well as their many advantages.
In step with the hyper-connected and constantly evolving world, educational institutions have managed to stay on top of their rapidly changing needs by making Learning Management Systems (LMS) adoption commonplace.
LMS offers a streamlined and cohesive eLearning platform for the convenience of students, instructors, and administrators alike.
The increased shift towards the use of LMS platforms has gained even more momentum during the pandemic. The Learning Management Systems (LMS) global market showed a 23.8% increase in 2020, which was much more significant than the average year-to-year growth.
There is no real mystery behind the success of LMS platforms. The overwhelming benefits of having an LMS have made them a permanent fixture in higher education institutions around the world.
What are the fundamentals of Learning Management Systems (LMS)?
An LMS, simply put, is a learning platform designed to enable companies to store and track the use of online training resources in order to make learning experiences more efficient, both for managers and employees.
All information, such as test scores or time spent training, can be easily accessed to support and motivate learners who are participating in their organization's training scheme.
Not only does an LMS allow learners to organize and access what can be an enormous amount of information all in one central place, but it can also help managers to confidently oversee and monitor their teams.
It's one of the most essential tools for when you're ready to take your employees on the enriching journey of learning and upgrading their skills.
What does Learning Management Systems do?
Learning management systems allow HR personnel and business owners to:
Oversee training and e-learning throughout the business
Training for new employees
Set and manage employee goals
Track individual progress
Communicate with students
View detailed analytics
Identify skills gaps
Identify students who may need additional support
Present data
Three major differences apply to Learning Management Systems (LMS), which will affect how you operate your LMS and how much it costs:
Free or commercial – a free version may have limited features or functionality when compared to a commercial version
Cloud-based or installed – a cloud-based LMS stores data on an external server, while an installed version stores data within the organization
Open-source or proprietary – A proprietary LMS will require you to pay a subscription fee, whereas open-source LMS software is free and customizable, but is maintained in-house.
ALSO READ: 7 LMS Features You Need To Have To Sustain Continuous Learning
Benefits of Learning Management Systems (LMS)
Learning Management Systems offer several advantages to their users, whatever their role in the institution might be. Let's look at some of the reasons why LMS platforms are here to stay:
1. Convenient and Efficient
One of the best features of Learning Management Systems is that it becomes a centralized platform containing all the course material needed for any particular course.
Having a single, well-managed database streamlines the learning experience for all the students. Students can upload assignments and take assessments, all from one platform.
It also makes it convenient for the instructors to be able to distribute resources to all students simply by uploading them on the LMS. Cloud-based Learning Management Systems(LMS) especially adds to this convenience since the data is accessible from anywhere.
2. Allows Greater Flexibility
One of the biggest ways that the traditional classroom experience has changed is through the introduction of blended and hybrid learning.
Blended learning allows students to take lectures in-person and supplement their learning with study materials found on the LMS.
The Learning Management System content could include readings, notes, recorded lectures, lesson plans, and much more.
Hybrid learning, on the other hand, allows even greater flexibility to students by allowing them to take classes in-person or online and supplement that with course material on an LMS.
The online classes can be taken right from within the LMS. Based on their preferences, students can attend classes however they like.
This flexibility makes it easier for students to maintain attendance and prevents any disruption in the course plan should the campus face closure for any reason.
3. Analytics Offer Unique Insights
Data is the currency which higher education institutions use to grow and improve themselves. Learning Management System (LMS) reporting enables its users to evaluate and analyze the data from each course and tailor it according to what the reports indicate.
From knowing how well students are progressing in the course to time logs and assessment data, instructors can get to know exactly how their courses are being received.
Knowing which courses are popular and what can help improve enrollment in other courses. Reviews and feedback on the course can be easily analyzed by reporting tools to present a comprehensive picture of what material students found engaging.
Time logs can help determine what aspects of the course are perceived to be difficult or most interesting. Other data like average view time and the number of correct attempts can also be used to improve the courses in the future.
4. Personalized Learning Pathways
An important consequence of the increased interest in eLearning platforms has been the importance given to personalized learning.
Learning is not homogenous for everyone and different students learn in different ways. Personalized learning allows students to go through courses in a way that suits them.
The pace of learning can be adjusted to match the student's aptitude. Similarly, each student can set their own personalized goals within a course, learn collaboratively or individually, and take voluntary assessments as per their needs.
There are some courses that allow for more personalization than others, but having the option to tailor their learning experience helps build confidence in students.
5. Easy Assessment and Grading Tools
A key advantage of having Learning Management Systems in education has been the ease with which instructors can assess their students' performance.
Timed/Untimed tests and quizzes can be administered from the LMS and grading them can be automated and made even easier. Students can choose to take these assessments from anywhere.
Additionally, the cumbersome collection and sorting of papers is avoided by online submission, which can then be reviewed by the instructor anytime and anywhere.
Personalized assessments can be made for students depending on their progress in the course. Not just that, homework, projects, and presentations can all be managed directly from the LMS.
Conclusion
Having a Learning Management Systems (LMS) takes team training to the next level, but Good e-Learning can take it even further.
To learn more about the benefits offered by the Learning Ecosystem, take advantage of the free trials and demos we have on offer, or simply ask how you can create a training scheme that works for you, simply get in touch with a member of our team – we'll be more than happy to help.