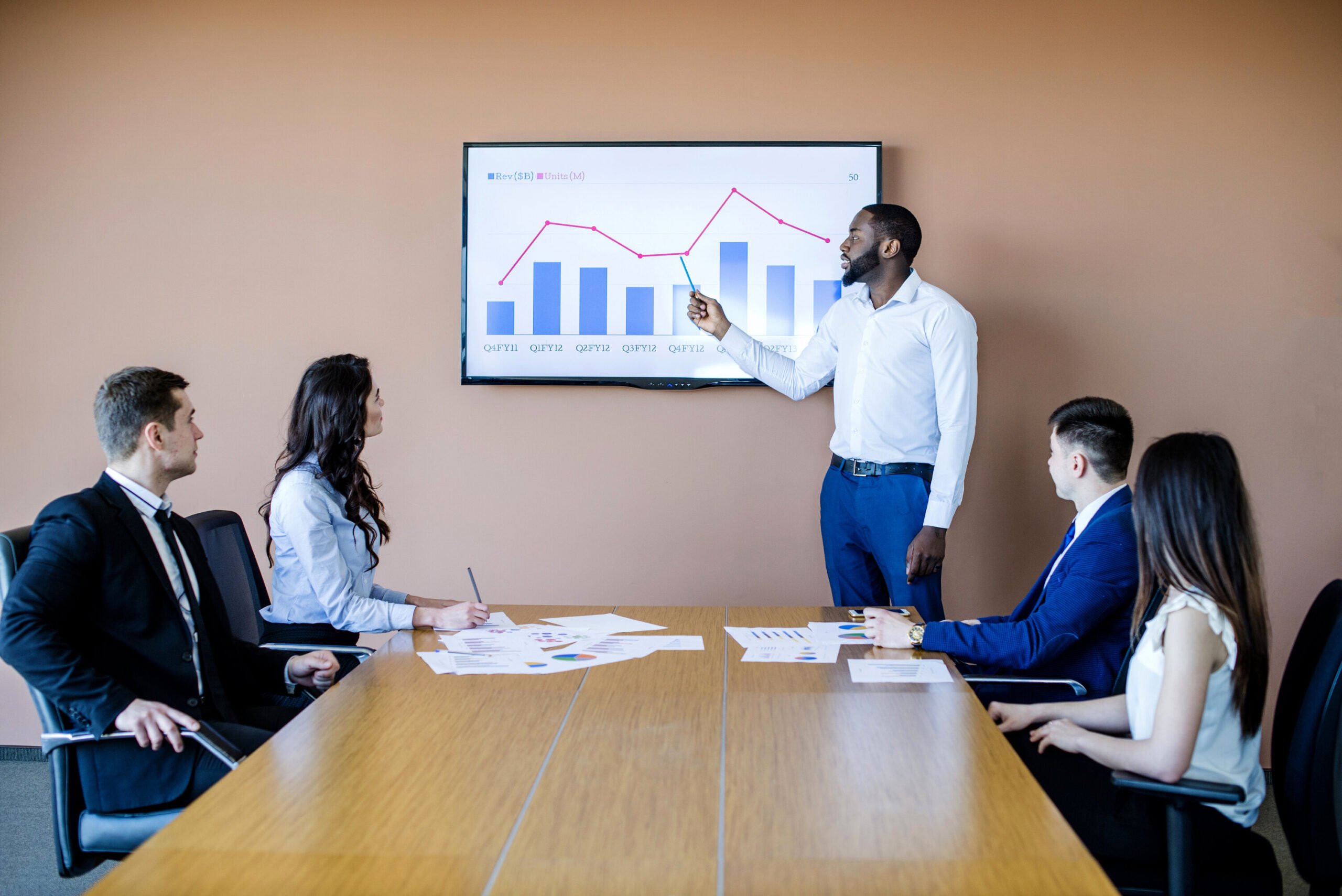 How to Effectively Create a Learning and Development Strategy in 6 Steps
To create a learning and development strategy requires a comprehensive and holistic approach that considers the professional and organizational goals of a company.
It is important to first develop a clear understanding of the company's mission, vision, and goals, as well as its current strengths and weaknesses.
Using this information, learning and development strategies can be developed to ensure that the company meets its goals.
What is a learning and development strategy?
A strong learning and development strategy is essential for organizational success as it outlines how to develop people's capabilities, skills and competencies.
The goal is to provide employees with the skills and tools they need to perform their jobs to a high standard, thereby meeting the needs of the business.
It should begin with a thorough understanding of the internal and external influences on the organization. This includes the industry, the company, and the reasoning behind the overall business strategy.
Employees must feel appreciated and invested in. An effective L&D strategy will also enable organizations to develop leaders from within by providing opportunities for upskilling.
Different kinds of learning and development strategies
Learning and development strategies include the following:
Onboarding and new employee training
The goal of onboarding is to integrate a new employee into the company. It starts right after the job offer or on the first day of work and can last up to a few weeks or months when the employee is fully integrated into the position and the organization.
Technical skill development
Technical skills training entails learning specific skills required to complete tasks or use job-related tools. It could be SEO or web analytics training for marketing professionals. Alternatively, recruiters can use an ATS or CRM.
The development of soft skills
Soft skills training focuses on developing characteristics that enable employees to effectively communicate and collaborate with their coworkers. Soft skills examples include: communication, dispute resolution, time management, teamwork/leadership
Building a respectful and collaborative work environment requires soft skills. They can also be developed through teambuilding activities, coaching, mentoring, and online classes.
Diversity, equity, inclusion, and belonging training
DEIB (diversity, equity, inclusion, and belonging) training can assist in addressing workplace bias and discrimination. These programs promote psychological safety for employees, ensuring that everyone feels safe, empowered, and a part of the organization.
Managerial training
Untrained managers are a significant risk to the organization. They will be unable to manage team conflicts, provide effective coaching, or motivate their direct reports.
It could lead to decreased productivity and profitability.
You must train your managers if you want to have productive teams.
Team training
Team building exercises improve collaboration and foster better relationships between teammates. Team building teaches employees decision-making and problem-solving skills while also empowering them to collaborate.
ALSO READ: Top Ways of Enhancing Employee Skills through a Well-Structured L&D Program
6 ways to effectively create a Learning and Development strategy
While every organization's professional development needs are different, the steps below will help you lay a solid foundation for developing an effective learning and development strategy:
1. Align with business strategy
HR plays a strategic role in the organization by ensuring that learning and development strategies are aligned with the organization's goals.
For example, if you are a technology company and one of your business strategies is to offer more cloud-based products to the market, L&D will focus on providing tech-based training to equip people with the necessary cloud computing skills.
For your training programs to be successful, your L&D strategies should include the following:
Determine which of your employees' skills are most important in supporting the implementation of the company's various business priorities.
Your distinct business offering and competitive advantage
Your customers' needs and how they change over time
Changes in your business – competition, growth, and decline, as well as how technology affects your business
Agility is the ability of your company to remain resilient and adapt to changes brought about by economic and technological developments.
Senior executives should champion professional development and be provided with adequate resources, budget, and support because their performance and leadership impact their teams, causing a ripple effect throughout the organization.
And ensure that the alignment is checked on a regular basis to ensure that your employees are always capable of supporting your company's products and services.
2. Conduct an internal skill gap analysis
Next, assess current employee competencies against the business strategy. Any skill gaps and areas for improvement will be obvious.
How to assess—collect relevant data from various channels:
Employee surveys
External customer feedback
Performance reviews
One-on-one (check-in with individual contributors and managers)
Informal focus groups: 8-10 participants, including the facilitator and notetaker
Include a representation of the employee population of the organization. Consider:
Roles (from shop floor to CEO) (from shop floor to CEO)
Levels (individual contributors, managers, senior leadership) (individual contributors, managers, senior leadership)
Global visibility (regions, cultures)
Top 3 questions to ask:
What organizational, team, or personal changes do you expect to occur in the next 12 months?
What training and development might you require to deal with these changes?
What methods do you think are the most effective for developing these skills, knowledge, and behaviors?
3. Design learning journeys
To ensure continuous learning, focus on employee learning journeys. The learning journey is intended to assist individuals in developing the necessary skills and transferring knowledge of performing job-related tasks.
Immersive learning environments such as gamification, virtual and augmented reality, and scenario-based training are common.
Provide programming lessons, for example, through online and classroom courses, coding boot camps, interactive tutorials, coding videos, and hosting coding challenges and sessions.
Nokia, a telecommunications and technology company, has implemented MyGrowth Portal, a one-stop shop for L&D that is accessible to all employees.
At the Rethink HR Tech 2022 event, Jill Medhaug, Nokia's Global HR Business Partner, explained that workers receive training recommendations based on their current and desired roles.
For example, tech employees are given training recommendations based on whether they want to become people managers or expand their technical knowledge.
4. Create learner profiles
The learner profile should identify each role for which a profile is being created (for example, individual contributor, manager, senior leader), what learning methods learners typically use (for example, cellphone, in-person meetings, laptop to access learning platforms), and when and where they access the learning tools.
This step in the process is all about opportunity—the opportunity to develop an inclusive learning program, build effective relationships, and understand what technology, differentiation, or adaptations may be required for groups within each of the programs you'll be establishing.
Informal focus groups are the best way to identify learner profiles. Some warm-up questions for the group include:
How do you collaborate most effectively, and what tools do you employ?
What was your most memorable learning experience? (Select keywords such as classroom, visual, books, mobile, easy access, bite-sized learning)
What would improve your learning experience?
5. Implementation of L&D initiatives
Planning is the first step in successfully implementing your learning and development initiatives. The purpose of your training and the proposed deliverables should be included in your plan. Provide a SWOT analysis to determine the best learning program for you.
Describe your proposed budget, including all costs associated with running the program. Speak with your company's finance department to determine which figures are most important to include and how to best present them in your plan.
Give specifics on the advantages of the learning and development program. Again, align these with business goals and objectives so that management can better understand the ROI, which may increase the likelihood of the program being supported and funded.
Pilot classes will allow you to test your program. A trial helps identify weaknesses so that you can improve your training to meet everyone's expectations and objectives.
In order to receive proper support and financing for your learning and development initiatives, incorporate the employee lifecycle into multi-year L&D strategies.
6. Analyze effectiveness and make changes
Evaluate training programs on a company-wide level to assess their overall impact beyond L&D metrics. Analyze the efficacy and make changes based on the results:
How well did the learning strategies support the organization's goals and priorities?
How well did the learning and development programs equip employees with the knowledge, skills, and expertise they needed to be more competitive? Is there a difference in performance? Were the skill gaps filled?
To what extent does learning and development affect the entire organization, e.g., was there an increase in employee motivation, morale, engagement, and retention? Was the corporate culture strengthened or improved?
Were business processes improved in efficiency? Were the L&D investments and resources put to good use? More importantly, do not disregard learners' post-training feedback.
Distribute surveys to employees asking what they like about the training programs, what they think could be improved, and their overall satisfaction and evaluation of the training.
Incorporating their suggestions assists in the design of L&D programs to increase participation and support.
Remember to revisit and adapt the learning strategy as the business strategy evolves.
Conclusion
With technology advancing at such a rapid pace, investing in learning and development is more important than ever in developing and maintaining a company's competitive advantage.
To remain agile and have the human talent required to compete in the digital age, L&D leaders must learn how to create learning and development strategies that align with business objectives and address employees' skill gaps.