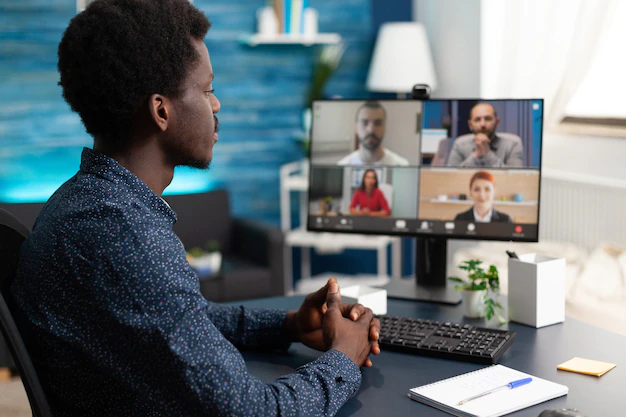 Top 4 Methods To Utilize Online Training With LMS
Finding ways to increase effectiveness is crucial now more than ever due to the competitive labor market. We will talk about ways to utilize online training with LMS.
Read LMS Gamification: The Truth You Should Know
Deploy An LMS To Improve Your Online Training
Try doing more with less, that's the order from your executive team. Working with the appropriate educational technology today is crucial for leaders in learning and development (L&D) to maximize the effectiveness of your L&D program.
Your L&D team may be empowered to create, administer, distribute, monitor, and promote all of your instructional activities and products cost-effectively with the correct Learning Management System (LMS). Here are four ways the correct LMS can relieve your team's team of a substantial amount of administrative work.
Top 4 Methods To Utilize Online Training With LMS
Automate Most Administrative Tasks
As an example, think about some routine tasks your administrators must complete as an employee progresses through a training course: confirmation of prerequisites, enrollment, notifications of various types (such as confirmations of enrollment, reminders, or wait-listing), control of the time of access to the course, correction of exams, and awarding of certifications.
Your team is overburdened with repetitive or low-value tasks when it uses siloed software and enters the same data over and over again. The correct LMS, on the other hand, gives you the power of end-to-end automation and integration to cut back on or completely do away with many of these duties.
Your employees will have more time to concentrate on tasks that will be more valuable to your company as a result.
Make Compliance Simple
Employees frequently need to confirm that they are up to speed on industry norms and procedures. For your L&D staff, this ongoing compliance process entails tracking individual compliance requirements and making sure testing, enrollment, completion, and certification occur on schedule. All of these activities may turn into an administrative hassle.
Additionally, keeping track of progress and course completion is easy thanks to customizable dashboards that provide real-time updates. Want to evaluate your competence? With the help of your LMS quiz tool, you can quickly and easily design tests with automatic correction for a number of question kinds, such as open-ended or true-or-false, multiple-choice, and true-or-false.
However, testing students without a high level of confidence in the validity of the results puts your business in danger. Many organizations have realized the effectiveness and cost-efficiency of an integrated automated online proctoring system, or auto-proctoring for short, as a result of the necessity for test integrity and the increase in remote work.
There are many different kinds of auto-proctoring, but a solution that also involves a human assessment of the results has two significant benefits: cost-effective scalability and vital human analysis to identify suspect conduct. Additionally, while your administrators are relieved of all the expenditures and inconveniences associated with in-person testing, your trainees can benefit from convenient test dates and places.
Make Proactive Alterations through tracking Performance
You must track and evaluate how various components of your training program are performing in order to ensure training effectiveness. An LMS also gives you a number of useful tools in this situation:
Your data is examined using analytics to assist in identifying significant trends and insights. For example, in this case, your LMS statistics may show that group "A" is averaging better outcomes than group "B," on average.
Or, the length of a course's average completion period differs depending on whether it is offered during the day or the evening. Making faster, smarter business decisions is possible with this knowledge.
When your LMS offers these insights in reports with spreadsheets and data visualizations, they are simpler to comprehend and act upon. If your LMS has an API design, you can export the data for further analysis without adding any further information. You may rely on your LMS reporting functionality to help you achieve productivity.
For instance, the correct LMS will allow you to survey your students' opinions of your course. Your L&D team can improve your training's effectiveness by making the appropriate changes in response to their in-the-moment feedback.
You may occasionally need to know how a certain section or group of your students is doing. Your LMS can classify your new hires according to your criteria. You may evaluate how particular groups (and people within them) are performing with the aid of the reporting and analytics features so that you can make the appropriate training adjustments.
For instance, one group would benefit more from more complex material while another would gain from a refresher course. Real-time intervention is possible by your team as needed.
Convert Your Training Program Into A Revenue Stream
Maybe you've never thought of expanding your company into the training sector. Think about the opportunities that selling your instruction might create, though. First and foremost, you might have a hidden source of income. The training creation already costs you money.
In comparison to the potential profit center this content could become, the additional expense of keeping it updated and live is negligible.
Just keep in mind how important it is to you that you share knowledge with your team. Given that you're not divulging the secret formula for your company's secret sauce, why wouldn't others find it valuable as well? Consider possible suppliers and business associates who could be eager to collaborate with you.
They could be willing to spend money on classes that make doing business with you easier. Working with firms that are already familiar with your preferred business strategies would make selling such training profitable.