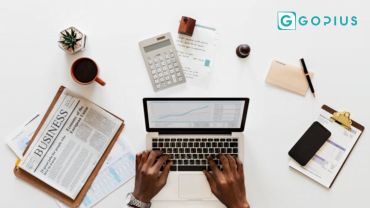 10 Different Types of E-Learning Platforms
With the current rise in the need for online learning and its likes, it is important to learn about the 10 different types of e-learning platforms for administrators, instructors and learners in business and education institutions.
This is the main focus of this post.
Many individuals who have been earlier exposed to using e-learning applications for online learning and training, do not really know what type of e-learning they've been using.
They do not even know if that particular type of e-learning platform fits perfectly with their unique needs and demographics.
Especially, since not all e-learning platforms are developed to meet same specific needs.
Even schools and companies where different types of e-learning platforms are used for online learning and training, are not exempted from this.
This is why this articles explains 10 different types of e-learning platforms for online training and learning.
We hope you will be properly guided by the information garnered from this post when the need arises to choose an e-learning platform or applications for corporate or personal use.
Read also: 9 Reasons to Use LMS for Business Training in Nigeria
Meaning of E-learning or Online Learning
E-learning is a form of learning conducted via electronic media, usually on the Internet. It can also be said to be a form of learning system based on formalized ideas but with the help of electronic means.
E-learning is based more on the giving out of information; ideas and various philosophies from the internet which makes it accessible by anyone, anywhere even at the comfort of their home.
Globally, there are 10 different types of e-learning platforms that enable individuals learn and get certified even up to college/University degree without leaving their house or environment as the case may be.
Below are 10 different kinds of online learning platforms.
Read also:
10 Different Types of E-Learning Platforms
The different types of e learning platforms are listed below:
1. Asynchronous Online Learning
This type of e-learning platform is usually more student-centered. It allows students to access online materials at their own time and pace.
It does not involve any real-time communication. It is a more flexible system. Students are not required to learn at a set time.
Initially, all e-learning was considered asynchronous since there was computer networking available. The availability of the World Wide Web has made possible synchronous e-learning forms.
2. Synchronous Online Learning
Groups of students can engage in learning activity simultaneously and remotely in real-time.
Synchronous online learning involves online chats and videoconferencing. It allows students and instructors to communicate with each other effectively. It enables instant feedback.
The recent evolution in e-learning technologies made this type of community-oriented remote learning achievable.
Synchronous learning helps to improve teacher-student relationships and peer communication. It is widely embraced in recent times.
3. Computer Managed Learning (CML)
Computer-managed learning (CML) uses computers to manage learning processes. It uses information databases that contain modular information ranking metrics that support personalized learning.
This two-way communication between the student and the computer help to rate student or determine if e-learning goals are being met, otherwise the process can be repeated until the students achieve the desired results.
Educational institutions can store lectures, training materials, grades, enrollment, and study curriculum using computer-managed learning systems.
4. Computer-Assisted Instruction (CAI)
Computer-Assisted Instruction (CAI) is a type of e-learning platform that combines computer learning with traditional teaching.
It is interactive software that uses multimedia such as audio, videos, audio-visuals, text, and graphics to enhance learning.
School now adopt this type of e-learning alongside the classroom learning to increase student learner engagement and improve learner performance.
5. Interactive Online Learning
Interactive e-learning as the word interactive implies allows for active communication between students and teachers.
It is a popular form of e-learning because of the free flow of information.
Interactive e-learning encourages timely adjustment to teaching materials or learning expectations to support successful learning.
6. Linear E-Learning Platforms
This form of remote learning is limiting because it does not allow for two-way communication between learners and instructors.
The recent delivery of lectures through television and radio programs in Nigeria during the Covid-19 lock-down is a classic example.
No feedback involved so learning progress cannot be measured.
7. Collaborative Online Learning
Collaborative e-learning platform allows for group work among learners. This is where online student forums and project team comes in.
It is a very effective form of remote learning as it encourages the sharing of knowledge among students.
8. Individual Online Learning
This method allows students to achieve their learning goals by studying on their own.
It does not encourage collaborative learning. It is more centered on student independently learning, no communication with other learners encouraged.
Due to its similarity to the traditional learning style, it is not popular.
9. Adaptive E-Learning Platforms
Adaptive e-learning is new and innovative. It supports the redesigning of learning materials to fit individual learning preferences.
Adaptive e-learning allows for personalized learning by using student's performance, goals, abilities, skills, and characteristics to design learning instructions and materials.
10. Fixed E-Learning
The content used for training does not change. All the students involved receive the same learning material through the course of learning.
It is predetermined by teachers and not student-centered. It does not use real-time data gained from student participation.
Read also: 31 Best E-Learning Platforms in Nigeria for Remote Learning
That's all on the 10 different types of e-learning platforms.
In Conclusion
Remote learning is the real deal now, so long as there is need for learning and training goals to be met by schools and businesses.
To get a good elearning software, you'll have to pay for it, irrespective of the free packages available online.
The benefits of paid e-learning services and platforms are enormous. Among the many benefits, is the fact that it is usually a combination of many, if not all, the different types of e-learning mentioned above.
A Learning Management System (LMS) fits perfectly into this description.
I'll advice you to Try our LMS for free, and see why we are highly rated by schools and businesses.
Kindly leave us a review, as I am sure you'll like Gopius E-learning platform!!!