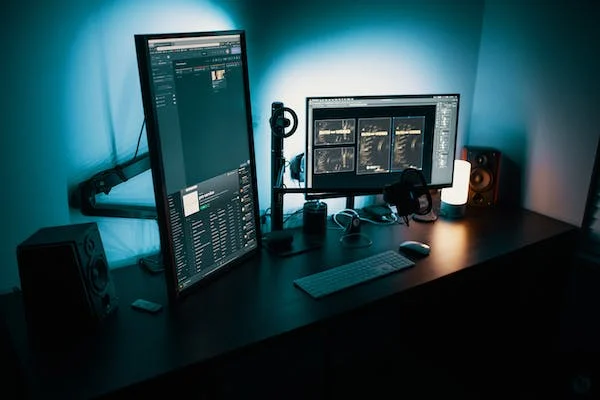 Top 8 LMS Features For Corporate Training
LMS features for corporate training is something you should know about. It is one thing to have the right training material and another to know how to deliver this material properly. Lots of people know how to put together very good content. However, not everyone knows the right way to deliver this content. While there could be various ways to deliver training, one of the most effective is through the use of a learning management system.
With LMS, it is possible to put out a training in various sequences, time frames, and formats. Due to all that a learning management system can do, it has become a vital part of various training programs. There are several reasons for this; it helps in significantly reducing the cost of training and also helps various individuals learn at their own pace.
LMS is able to help in boosting training because of some of the features that it comes with. In this article, we will take a look at the top 8 LMS features that can help in boosting training.
Read: 8 Benefits of LMS for eLearning
Personalization
The world we live in is filled with diverse people. These different people have different abilities, different learning styles, and different needs. So, a system that works well for one person might not necessarily work very well for another. Going by this, the ability of a learning management system to ensure that usage is personalized will go a long way in boosting the training process.
Modules should not come in just one language. They will need to be available in several languages. Also, a learning management system should make it easy to trace the progress of users in individual courses. Additionally, it should come with instructions that are not in any way difficult to follow.
They Should Support Multimedia
The most effective learning management systems have to feature extreme flexibility. This is because learning materials come in various formats. They can be in slide decks, audio, photos, text, and videos. This means if a learning management system was not designed to support as many formats as possible, it will be limited in its number of users and its overall effectiveness.
That's not all. The right systems should have the ability to connect external sources. Also, there should be no struggle getting those links incorporated.
Course Development Tools
A learning management system that features learning management tools will always offer a lot more value than one that does not do so. The best learning management systems create room for developing a course right in the product.
When course developers and trainers make use of a learning management system with a broad array of tools which help in the development of captivating content and pass information seamlessly, they often get significant value for their money.
Also, it helps in saving the cost of course development as they do not need to pay for extra development tools because of what they are trying to create.
Feedback
In the absence of feedback, trainers and course developers might struggle to tell how effective their course is and how users are benefiting from them. If the entire idea of e-learning has to be very effective, then, it is important that users have a way of expressing their opinion about a course.
When users give feedback on what they think about an online course, course developers and trainers will have a better idea of what they can do to ensure that their course achieves the purpose for which it was developed. That's not all. When a business seeks the opinion of employees on a training program, it goes a long way in letting employees know that their opinions count.
Branding
It might not seem like there is a link between what a business stands for and the learning management system that it uses. Well, the fact is there is actually a major link between what a business is all about and the learning management system that it makes use of.
Since lots of firms take branding very seriously, learning management systems should be customizable to suit a business's brand. A firm's culture should be reflected in its learning management system. This can go a long way in making employees a lot more loyal
Single Sign-on
Learning management systems should not be in anyway difficult to use. They should come with a feature that makes it possible for employees to make use of the same password that they use for other systems on the official network. This feature might seem like one that favors just the employees.
However, in the long run, it saves the IT department of a corporation time as issues of user assistance and password reauthorization will never come up.
Participation Tracking
To a large extent, learning management systems were designed to help employees improve on a job without the need to go for professional courses and certifications. This comes in handy for employees that do not have the time to go for professional courses. Due to this, it is normal to assume that employees need learning management systems a lot more than businesses.
Well, contrary to what you might have assumed, just like employees, for some business to be recognized on a state, federal, or local level, their employees will need to go through corporate training. Since this is vital for the continued existence of a business, it is important that learning management systems come with tracking features that can help businesses know who participated in training and how they did in the training. This way, businesses can meet the mandates set for them by regulatory bodies.
Progress Analysis
The right learning management system should have tools that make it possible to analyze the progress of different employees as they go from one task to another. There are quite a number of ways that this can be done. It could be done through group assessments, formal tests, or check-in quizzes.
Final Word
There might be other LMS features for corporate training you want to look out for. However, you cannot go wrong with those already stated here.