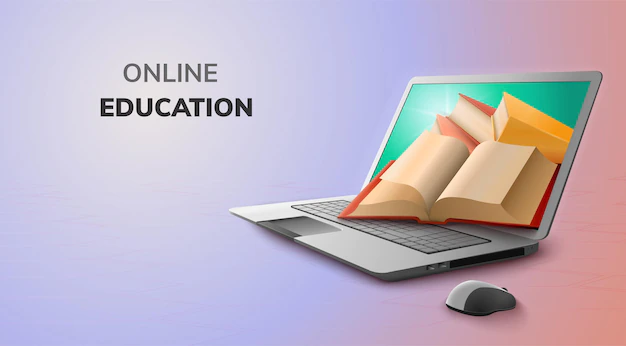 Making the Transition to Online Learning Using Rapid eLearning Solutions
New chances are created online when many businesses are compelled to close their doors. In this post, I offer 8 practical suggestions for using quick eLearning solutions to make the conversion to virtual training on a shoestring budget.
Read: What E-Learning Experts Must Know About Transformative Learning Theory
Rapid eLearning Can Help You Master Online Learning
Successful firms are nevertheless able to make the best of difficult circumstances and focus harder on their business goals in uncertain times in order to strengthen their sense of community and lessen the strain on their new remote workforce.
The implementation period is shortened by high-caliber online conferencing platforms, eLearning outsourcing partners, and quick eLearning authoring tools. But how do you even get started? With limited resources, how can you transition from on-site ILT sessions to online training?
Here are 8 expert tips for using quick eLearning solutions to ease the shift to online education right away. There is no better time than the present to begin your virtual training plan and restart your L&D initiative.
1. Manage Team Performance Through VILT
Many businesses believe that switching to online training will fully do away with in-person instruction. that their teachers and facilitators must remain in the background or perhaps take on a smaller role, like facilitating sporadic live chats with personnel.
However, they are able to actively contribute to staff development through virtual instructor-led training. They can plan live workshops that study specialized subjects and abilities. Similar to traditional ILT events, attendees interact with the online instructors by asking questions, sharing opinions, and engaging in discussions. But owing to VILT, kids now have access to a wide network of online trainers and peers.
2. Use Web Conferencing Tools For L&D Brainstorming Sessions
One of the most important elements of your new virtual training approach is video conferencing platforms. Even if L&D staff members are currently confined to their homes, they can still collaborate to create new eLearning materials, monitor online training programs, and update already-existing online training materials.
They may contact you frequently and provide feedback on eLearning with ease thanks to the web conferencing software. Although PM systems help speed up the procedure, a web conferencing solution unites everyone in a single virtual environment.
Due to its informality and multimodal nature, this affords some appearance of "normalcy." When using a fast eLearning option like video conferencing, things don't get lost in translation like they can when using email or instant messaging.
3. Enable Certification Paths That Personalize Online Training And Pinpoint Gaps
Nowadays, certificate administration is supported by several learning management systems. As a result, you can start certification paths based on tasks, talents, and job roles. Instead of trying to keep up with their teammates, each team member concentrates on their main skills and tasks.
In order to increase the motivation of participants in employee training, these paths also include maps, progress indicators, and checklists. They are able to identify their strengths, weaknesses, and personal pain points.
4. Offer Webinars And Workshops To Build A Better Team Dynamic
Not simply for backend development and collaboration, web conferencing software has many uses in online training. Live events, webinars, and workshops can all be held to bolster your team and promote knowledge transfer. To provide fresh perspectives and answer inquiries from coworkers, employees might even assume the role of guest hosts. For instance, your best salesperson could lead a 30-minute lecture on negotiating and dispelling customer anxiety.
5. Use Quick eLearning Authoring Software to Streamline Content Upkeep
Built-in assets, themes, and eLearning templates are available with rapid eLearning development tools. This is perfect for businesses that require specialized online training right away. You may update and maintain your online training materials with the aid of these platforms.
Take into account, for instance, advice on how to increase productivity when working from home. Or demonstrations that demonstrate how to change existing procedures or tasks while employees are away from the workplace.
6. Offer Social Learning Tools for Community Building, Coaching, and Collaboration.
Overcoming emotions of solitude is one of the hardest challenges of working from home. Employees are physically cut off from their coworkers and the typical office setting. However, social learning strategies provide kids with a sense of belonging. a virtual community with peer mentoring, online forums, social media groups, and other tools for teamwork. A stronger sense of community is fostered among your geographically scattered staff as a result.
7. Using Repurposed Assets, Launch A JIT Online Training Library
Due to its speed of consumption, microlearning is a fantastic supplement to your VILT plan. Employees participate in virtual classroom sessions or live events. When they need to fill in any gaps or deepen their understanding, they can use the JIT online training library. Even after the fact, online instructors can suggest online training materials so that participants in employee training know where to seek them. Fortunately, you could already have resources to cut development expenses in your online training collection.
You can reuse these resources and give them a new function by using the fast eLearning authoring tool I discussed previously. An obsolete online training handbook, for instance, might be transformed into an interactive manual or online module. Another choice is to commission an eLearning outsourcing partner to work on the project for you.
8. Hire eLearning Content Providers To Expedite The Switch
When switching to virtual training, eLearning material providers are a crucial tool. Depending on their area of specialization, they provide a wide range of fast eLearning solutions. For instance, while some offer VR/AR tools that encourage real-world application, others specialize in microlearning.
Based on team skills and time restrictions, decide which stages of the corporate eLearning project you can undertake internally. Then give the remaining tasks to eLearning companies who have the required equipment, abilities, and intimate knowledge.
Knowing which eLearning tools and strategies are accessible is difficult when switching to online training within a limited timeline. Every day that your staff members aren't receiving L&D help is a chance lost for development and superior productivity.
You could feel overwhelmed by the sheer amount of work you have ahead of you in the turmoil of quarantine. particularly if your complete training course is at the moment offline. However, with the assistance of this essay, you can make the change with little effort and expense.
The idea is to approach each stage of execution and assess the associated risks. then on to the subsequent step in your plan. Using quick eLearning solutions should not imply rushing to create online training materials or taking shortcuts. Before you make any significant decisions, conduct a needs analysis and solicit feedback from your team to determine the gaps.
While trying to overcome the difficulties of remote work and maintain the high caliber of their L&D program, organizations need innovative solutions. The eBook Remote Work And Virtual Training In Aid Of Corporations Worldwide offers illuminating advice and insider secrets on how virtual training can keep your team engaged while still assisting you in meeting your organizational goals.
Learn how utilizing virtual training programs can make the transition to working remotely easier and reduce stress.