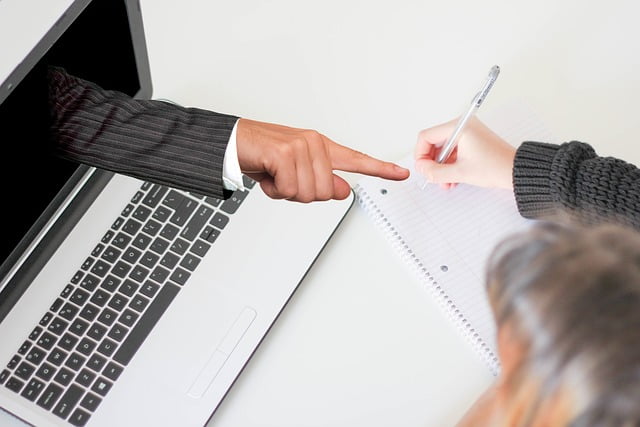 Custom eLearning Vendor: 4 Tips regarding their Usefulness
Have you worked with a custom eLearning vendor before? Today, traditional classroom learning is being added to or substituted with digital learning options. Out of all these options, eLearning is becoming a popular and useful way to learn new things and gain new abilities. In the world of online learning, custom eLearning vendors are very important for creating personalized learning experiences for both companies and people.
Also read: Modern LMS: A Leveler In Corporate Training From Traditional LMS
What does Custom eLearning Vendor Mean?
A custom eLearning vendor is a company that creates and provides personalized online learning programs for specific clients. They design and develop digital courses and materials tailored to meet the individual needs and goals of their clients. These sellers collaborate with organizations, schools, and companies to make digital learning materials and platforms that are tailored, interesting, and successful.
Why should you Choose Personalized Online Learning?
Customized Learning Goals:
Custom eLearning companies tailor their products and services to match the specific objectives and desired results of their customers. This makes sure that the information is exactly what the learners need.
Brand consistency: Brand consistency means that a brand always looks and feels the same no matter where it is seen or experienced. For businesses and organizations, it is very important to have the same brand identity in all their training materials. Custom eLearning means that you can include your brand's symbols and style so that it looks consistent and professional.
Adaptability means being able to adjust to new situations or changes. Custom eLearning content can be easily adjusted and refreshed to match new industry rules, laws, or company needs, making sure it stays relevant for a long time.
Engagement and interactivity refers to how involved and interactive a person is in something. Custom eLearning companies are really good at making fun and interesting learning materials that use different kinds of media, games, simulations, and interactive things to keep learners interested and engaged.
Data-Driven Insights means using information and data to gain valuable and useful knowledge or understanding. These sellers often offer tools that help keep track of how well learners are doing and measure if the training is effective. This helps make decisions based on facts and data.
Cost-effectiveness means getting the most value for the money you spend. Custom eLearning may appear expensive at first, but it can actually save money in the long term by eliminating the necessity for traditional training like in-person workshops.
The Development Process of Custom eLearning
The process of creating customized eLearning content:
Making custom eLearning content is a step-by-step process where the person selling it and the person buying it work together. Here is a synopsis of the main steps:
Needs Analysis is the process of identifying and understanding the requirements and desires of a person or group.
The seller carefully studies and examines the client's goals, the people they want to reach, and what they hope to achieve.
Creating and making something new: Based on the analysis, the seller creates the eLearning material, including the lessons, pictures, and things that allow you to interact with it. Development is the process of making modules, quizzes, and assessments.
Assessment and comments: The client gives feedback at different times, which helps to make changes and make things better.
Quality Assurance is a process to make sure that products and services meet certain standards and are of good quality. Thorough testing and quality checks make sure that the eLearning lessons work perfectly on different devices and platforms.
Deployment: Deployment refers to the process of making something, like software or equipment, ready to be used or put into action. It involves setting up and configuring everything necessary for the thing to work properly.
The last eLearning solution is put into use on the client's favorite platform, either a Learning Management System (LMS) or a standalone application.
Maintenance and Updates: Taking care and making necessary changes. Custom eLearning vendors sometimes provide ongoing maintenance and update services to make sure that the content is up to date and helpful.
How can a Company that Creates Personalized Online Learning Materials Assist You?
Organizations have always struggled to find the right people with the right skills and technology. This is particularly important for the field of Learning and Development. Large companies want to hire more employees with different expertise for their training and development departments. However, for organizations that don't have the money or desire to hire new experts in the field of learning, using a custom eLearning company's services can be both profitable and possible.
Custom eLearning is specialized online learning content that is created specifically for your organization. It is designed to meet your specific needs and goals, and it can help increase employee involvement and enhance the way your business operates. Normally, companies that specialize in creating custom online training materials have teams with different skills to meet the various needs of developing training content. You can ask these teams for help to create eLearning solutions for your employees quickly.
This article will explain why it is important to hire a specialized company that can create customized eLearning solutions for your training needs, and it will provide 4 reasons to support this idea.
1. Knowledge and skill in creating educational experiences
Learning experience design means designing eLearning courses that are well made by combining instructional design, visual design, knowledge of usability, and user experience. It focuses on how well and easy it is to use the learning material. Learning experience design is very important in how an eLearning module or course is created and taught.
Custom eLearning vendors are experts in creating online courses. They specialize in designing how people learn, making sure the content is engaging and easy to understand. They know how to use different types of visuals and animations to enhance the learning experience. They also have the skills to develop and build software for these courses. They can create a complete online course for your employees that meets your specific training and design needs. This is the main reason why you should have a personalized eLearning provider.
2. Assist you in putting up eLearning materials that can adjust to any device's screen size
Responsive eLearning design makes it easy for learners to access their courses on different devices that they use for learning. It lets you begin a course on a laptop, then move to a tablet, and finish on a smartphone. This is one of the main reasons why companies want to put money into creating eLearning content that can adapt to different devices. Responsive eLearning design frameworks are tools that make sure educational content works well on different devices, like computers and mobile phones. They consider the features of the device's operating system, browser, and application platform.
Responsive eLearning design means that the course content is organized in a way that makes it easy to follow and learn from. The students will have a better experience and an easy time while they are learning. Creating eLearning modules and courses that respond well on different devices involves using various technologies like HTML5, CSS, Flash, Coding, etc. eLearning companies are skilled in using these frameworks and tools. This is another important reason why you should have a specific eLearning company.
3. Create interactive online courses that engage and teach learners in a captivating and memorable way
Custom eLearning vendors create engaging online courses and lessons that are tailored to fit your specific training requirements. Immersive learning is a method where learners can completely engage in the learning process by using a virtual world or Artificial Intelligence (AI) environment. It can make learning more interesting by using examples from real life.
Immersive learning uses advanced technologies like Virtual Reality (VR), Augmented Reality (AR), and Mixed Reality (MR). eLearning companies will have the necessary knowledge and abilities in these technologies. This is another important reason why you should have a custom eLearning vendor.
4. Make the most of the newest fast writing tools
In the past, it used to take several months to create an online learning course. However, with the assistance of quick content creation tools, you can create, build, and have a complete eLearning course that works properly within a short period of time, either a few hours or days. In a fast tool for creating content, there are lots of helpful features like moving pictures, animated people, changing slides, pre-made templates, colorful information designs, interactive features, tools for recording audio and video, ways to test your knowledge, and more. You can get all of these in a package.
However, buying a tool to create courses or modules is not worth the cost if you only need to make a few. You can trust custom eLearning vendors for that. They use the newest writing tools and create an online course that fits your budget and is completed quickly. This is another very important reason why you should choose a specialized company for your online learning needs.
Summary
Certainly, incorporating eLearning content into your employee training program will unquestionably enhance its worth. Working with a specialized eLearning company and letting them handle your eLearning content needs will save you money. They will show you new ways of doing things and new tools, and make sure your training is successful.
At Tesseract Learning, our team is always coming up with new and improved ways to create, develop, and deliver eLearning courses that work well. We know what you require and will suggest the best plan to make a strong eLearning program for your workers. If you want to know more about how to train your employees well, you can contact me or leave a comment below.