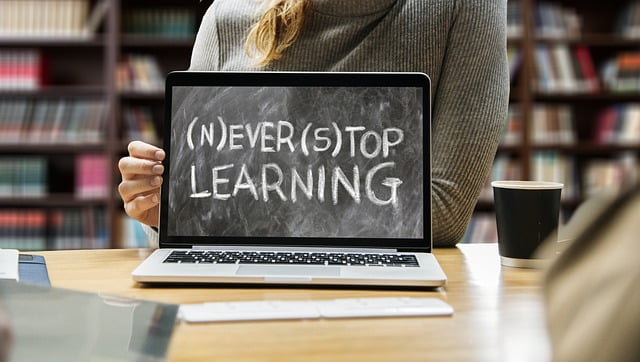 Online Distance Learning: The New Face of Learning
Have you undergone online distance learning before? Is it attainable?Have you undergone online distance learning before? Is it attainable? The COVID-19 pandemic is changing our lives and posing many challenges in our time. In addition to being a health crisis, it caused an economic crisis around the world. Businesses closed, many people were left with redundancies and unexpected unemployment.
The World Health Organization also mentioned that food shortages have become an issue during this global lockdown, as border closures and trade restrictions have limited the movement of supplies food from rural to urban. COVID-19 is creating deeply destructive conditions in our daily lives, especially in personal, cultural, public health and economic aspects (Ferreira and Serpa, 2021). Along with all this, schools in most countries have closed to prevent the transmission of the virus.
Onyema, Eucheria, Obafemi, Sen, Atonye, Sharma and Alyased (2020) conclude that the pandemic is having adverse effects on the education system, including research, academic programmes, development staff expertise and employment in the university sector, etc. not only of the school but also of teachers, students and even parents.
As the blockade order was imposed everywhere, schools also closed. Educational institutions have abandoned in-person classes and on-campus activities have been halted for public safety (Filho et al., 2021).
In response to the challenges posed by COVID cases around the world, schools have made distance learning (DL) an available learning method during the pandemic. According to Justin Simon (2021), before the pandemic there were only 6.6 million students enrolled in distance learning, but this number has skyrocketed to 400 million due to the spread of Covid-19.
When schools closed and could not accommodate students in the classroom, distance learning was offered. DL has now become the new standard in education.
Also read: How Social Media Analytics Affects E-Learning
Distance learning
Distance education is any type of distance learning where the student is not present in the classroom. Students can be anywhere in the learning process. Distance education involves educating students online. Over the years, DL has become an alternative method of teaching and learning (Alsoliman, 2015).
It has become another place of education and teaching. Despite the objections of many, the Philippine Department of Education (DepEd) and the Commission on Higher Education (CHED) have adopted and implemented a flexible blended learning model.
According to CHED (2020), agile learning refers to learning interventions and program delivery that take into account the unique needs of learners, which may or may not involve the use of technology. In the Philippines, DL is offered in two forms:
ODL which stands for online distance learning and MLD which means modular distance learning. But most parents and students will prefer ODL, considering and hoping that student-teacher interaction can guarantee learning.
DL has become the new standard in education in the country. DepEd (2020), without compromising on quality of education, has developed a Continuing Learning Plan (LCP) for the 2020-2021 school year. This outlines learning interventions that teachers can use during the pandemic. This is a stepping stone for schools as they make DL available to their stakeholders. However, for this article, we will only focus on online distance education.
This type of DL can be synchronous or asynchronous learning. Juliana Scheiderer of Ohio State University distinguished the two simply as follows:
Synchronous learning is distance learning by attending a virtual classroom on a regular schedule while asynchronous learning is learning at your own pace and schedule but within a certain time frame.
Synchronous learners should take an online course as if they were learning in person. They are gathered in a virtual classroom where everyone can interact with their classmates and teacher/instructor.
Asynchronous learning is different from synchronous learning. Students have access to a portal where they can access their lessons or teaching materials at any time of the day. This learning method does not include live video chat, although learners can watch recorded videos. However, real-time interaction is not possible.
Although DA has been used for many years in the education system, its implementation during a pandemic can be different and difficult. With the emergence of advanced technologies, it can be said that DL is very promising.
However, to maximize the potential of this approach, it is best to identify the experiences of students, teachers and stakeholders in this configuration, the advantages and disadvantages of this approach in the future.
The time of the pandemic as well as recommendations to improve the University's tourism. Determining the experience of participants in this modality will allow us to sum up the advantages and disadvantages of DL. This will allow us to modify our recommendations.
Benefits of Online Distance Learning
DL brings many benefits as a method of teaching and learning. Bijeesh (2021) listed some practical benefits of tourism such as saving time and money. Typically, fees for online courses are much lower than for regular on-campus courses.
While students save money due to reduced financial obligations, schools also save money due to lower costs of maintaining facilities. Students can also save time with shorter travel times. You don't have to go out to avoid traffic, just stay in the classroom. Research papers are available and just downloaded.
In addition to the advantages mentioned above, Oxford Learning College (2015) adds flexibility, comfort and instant updates to the list. Because DL is student-centered, learners can control the timetable within the time frame set by the teacher.
Also, one can study anywhere and anytime. Online learning can be done anywhere, at home in comfortable clothes, or somewhere in the rural provinces, as long as there is an internet connection. And thanks to technology, updating documents and other online resources can be done instantly. Support is available through online means to answer learners' questions.
Disadvantages of Online Distance Education
On the other hand, Bijeesh (2021) also discusses the disadvantages of online distance learning. He first mentioned the tendency to be highly distracted. Since students are not in class and are comfortable in their own homes, distractions cannot be avoided.
They may be torn between classes and the desire to listen to music, sleep, or do other things. This can lead to poor student performance. It challenges teachers to make their lessons interesting and motivates students to focus on the lesson.
He also mentioned potential costs and technological complexity. Yes, online courses can save money through reducing travel and material costs, but there can be no denying that there can be hidden costs, such as software and hardware purchases, other computer applications to support online courses.
The technology used can also be complex. The navigation apps used in online courses can also be demanding and time consuming, especially for younger students and their learning instructors.
In the article about eLearning, Gautam (2020) also mentions the following disadvantages of e-learning:
technology problems, feelings of isolation, teacher training, and time management of device use. When it comes to technology issues, she doesn't limit herself to the complexity of computers or devices; she also means poor internet connection.
With the pandemic and DL applied to all students, the quality of the internet connection has been checked. Unfortunately, not all students have access to a high-performance Internet connection. Intermittent connection can also lead to poor quality of online learning. This can interfere with the teaching and learning process.
Gautam goes on to address the feeling of isolation. Thanks to DL, interaction is very minimal. We see humans as social creatures. Teachers are then challenged to open all possible means of communication with their students to maintain the link and ensure communication. Teacher training is also on Gautam's list of disadvantages.
The lockdown was imposed abruptly and classes suddenly moved online, but teachers may need additional training to teach online so they can properly guide their students. Therefore, to ensure the quality of education, schools must always provide teachers with advances in pedagogical technology through training and online courses.
Finally, Gautam mentions time management as one of the downsides. Because students must attend classes online and complete classes through computers or other devices, parents are concerned about this danger to their children. Therefore, teachers should also remind students to be responsible and pay attention to device time and breaks.
In addition, because of synchronous lessons and asynchronous tasks, it is also difficult for parents and teachers to remind students to consider alternating physical activities to maintain health and well-being.
The advantages and disadvantages mentioned above are based on the experience of teachers and students. They were both happy and disappointed with DL. But with data and information gathered, there are many opportunities to improve this approach, taking into account that the technology is flexible and able to adapt to changes and improvements.
It should also be mentioned that teachers' desire to develop their skills through their tireless dedication to their profession.
Bijeesh, Oxford Learning College and Gautam were able to address important experiences when we discussed DA as the new normal in education. They were able to list the pros and cons of DL at this time of the pandemic. To solve these problems in online distance education, what is needed is just the word "preparation".
Readiness, in terms of online learning or learning through technology, can be vague or broad due to its rapid and endless evolution.
In 2015, after analyzing several models, Demir and Yurdugül came up with three models of preparation for students, teachers and educational institutions.
Readiness Model
The student readiness model includes six elements:
competency in using technology, independent learning, access to technology, confidence in previous skills and in oneself, motivation and time management. The model implies that students must have computer and technology skills before studying online, students must have good study habits and independent study skills, and students must be motivated to participate in the course online.
Demir and Yurdugül's teacher preparation model includes eight elements:
acceptance, access to technology, motivation, time management, institutions and policies, content, pedagogical capacity and capacity to use technology. Essentially, teachers must first understand the nature of their setting, that the teaching and learning process will take place online or in a technology-enabled environment.
They also need to know about the course content as well as the methods and strategies they can use when teaching using DL. Having knowledge of the organization and its policies is also helpful in preparation. This may include regulations regarding the school's online teaching.
When it comes to institutional readiness, there are seven factors:
finance, IT infrastructure, human resources, management and leadership, content, culture, and ultimately technology capabilities. The ability of schools to invest in the right technology is a primary concern of schools when teaching and learning with technology, as schools need to invest in ICT infrastructure. The organization must also take care of its human resources, management and leadership in terms of training and updating.
With Demir and Yurdugül's model, we can demonstrate how preparation can help overcome the seven disadvantages mentioned above:
distractions, expensive technology and apps, required online courses, isolation, lack of teacher training, time management of device usage, and poor internet connection. Distractions can be avoided if students are sufficiently motivated to focus on their studies.
It can also be avoided if the teacher has pedagogical and technological competence. Lectures are carefully prepared by teachers with engaging activities that will reduce students' boredom when learning online remotely.
It also demonstrates that teachers are well trained and prepared to teach online. With all these considerations in mind, teachers can now help students manage device time and develop study habits. Finally, students will not find online courses as demanding if they have developed time management skills.
Moreover, access to technology also means access to communication. Thus, students will not feel isolated if they communicate openly with teachers and classmates. Ultimately, students, teachers, and institutions must invest in the right technology.
For DL to be successful and successful, technology cannot be ignored. This will prevent poor Internet connection issues, malfunctioning devices, and inappropriate learning tools and apps.
Conclusion
To prevent the transmission of Corona virus or COVID-19, facilities have been closed, including schools. So the education system has adapted to distance learning. Distance learning or DL is a method in which teaching and learning take place remotely.
Despite the positive experiences of teachers and stakeholders with this setting, its limitations cannot be denied. Studies have shown that in DL, students can experience:
Entertainment
Expensive technology and applications
Challenging online courses
Isolation
Teachers lack training
Screen time management problem
Poor internet connection affects the quality of education
In short, in order to avoid these problems in DL, preparation must be ensured. Students, teachers and authorities or organizations must be prepared. School closures can happen suddenly; however, as schools continue to offer DL, they need to be prepared. Several components of the model presented by Demir and Yurdugül may help address the problems or limitations of e-learning setups.
With this in mind, distance learning may still be the new normal in education, especially in the event of a pandemic or if quarantine measures are required. Despite the problems mentioned, some components have been suggested that could be made differently to avoid such problems. Education can still continue even though it is done remotely.