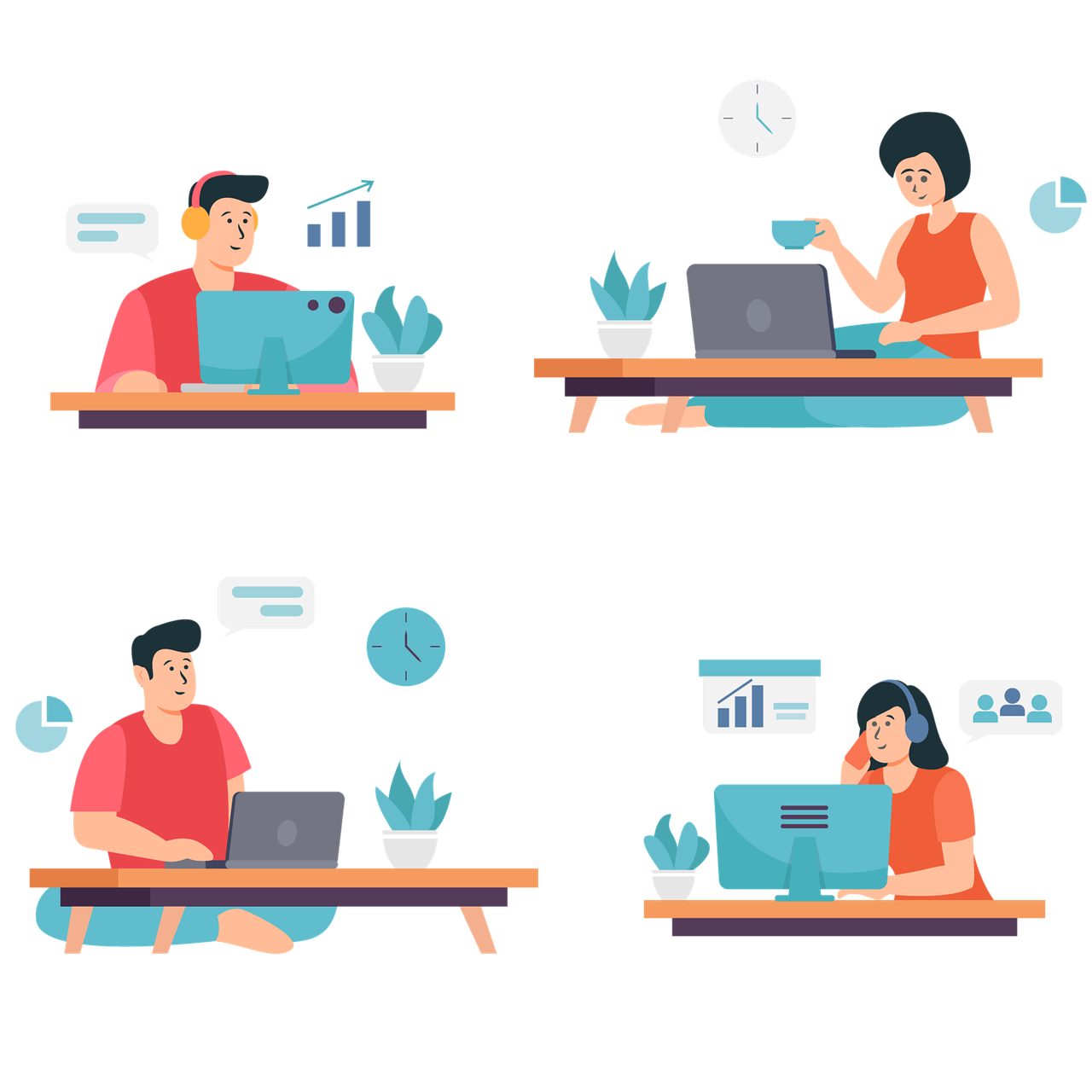 5 Successful Remote Onboarding Strategies using eLearning
This article covers 5 successful remote onboarding strategies using elearning.
Most of us remember our first day at work with the fear of the unknown. Sometimes, this fear can impede our well-intended performances.
Business research indicates that the employee onboarding begins on the day the employee accepts the offer and goes well into their first year in the company.
Some other research has it that employees used to expect to stay in the same job for 30 plus years.
If this is the case, then one could give them a few months to learn on the job. Now, for this to happen much faster and successfully, one needs to get this right.
This is why this post will cover how to use e-learning for a successful remote onboarding strategies; bring them up to speed in no time.
Onboarding Programs
The main goal of an onboarding program is to help new hires understand their responsibilities, who are their peers and bosses as well as company procedures and policies.
This could be enough for an employee with the small, well defined role.
For advanced roles, help them see the big picture and how they fit into it – company history, customer base, career advancement prospects, benefits and perks, range of operations, core values, corporate culture.
If your new hire is in demand, the secondary purpose of onboarding is to win them over and keep them. Make them feel welcome and a part of something bigger. Reassure them that they've made the right choice.
Why use eLearning for Onboarding
It helps you standardize; making onboarding well-defined and repeatable.
After the one-time cost of production, it's mostly automated and scalable.
You can test reports and analytics to be sure it's effective.
It can be done anytime, anywhere – minimizing business downtime and disruption.
Blend it. Human contact is still important. Make sure they still get a warm handshake, a tour of the office and a friendly introduction to their team.
Read also: Reasons for Using LMS for Business Training
How an LMS can be Used for Remote Onboarding
We want to explain how your learning management system (LMS) can be employed to manage knowledge for new hires, so that it is available when needed.
Read also: Employee Onboarding with an LMS
1. Create an in-house online support for new employees onboarding.
Training software is not the only solution to this entire new hire scenario. Senior and experienced employees need to share their wisdom in an organized manner via a Learning management system (Gopius LMS), and our case is perfect to document all possible issues, tutorials, etc.
All training tutorials need to be visible and available for use when the new employee is ready.
HR related questions and issues need to be portrayed on the learning portal.
2. To create an online position profile
Managers need to go into detail about the new hires entire job description, expectations and behaviors expected. Job expectation transparency keeps everyone in the loop
3. Have all formalities completed online
Create an automated task list for new employees. forms can be filled online, to ensure that all relevant data of the new employee is gotten.
Welcome messages and walking around on the first day are a great way to introduce the new employee. Introduce them to the social groups in the online portal. The social group can be gamified to motivate peers to help each other with bonus points to help the new employee. Quick questions can be answered without leaving the deaths.
5. Provide online feedback
Managers and peers who receive work from a new employee can rate the performance. Real-time feedback that is provided online is more honest, constructive and discreet.
Conclusion
Your online portal particularly, the learning portal is the ideal place for the new employee to turn to for guidance, advice and information, share real world experience and knowledge.
When it's time for the 90-day review, the new employee is confident about their capabilities and the managers are aware of the new employees capacities.