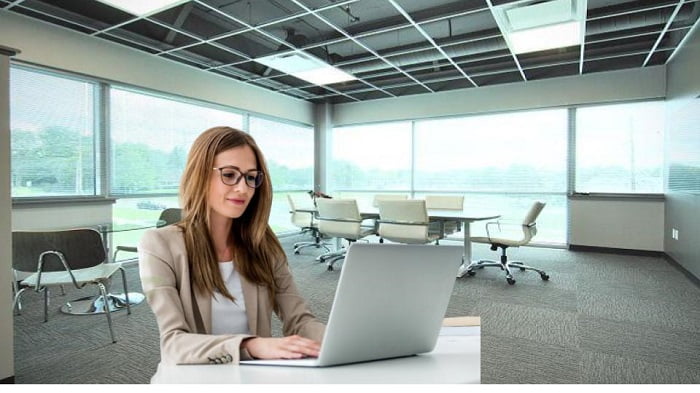 8 Proven Tips to Implement an Effective eLearning Strategy: Experts Advice
It is crucial to have a precise eLearning strategy and set of rules to adhere to in order to achieve successful results. It is a very responsible procedure, and in order to achieve your goals, you need put into practice a thoughtfully prepared plan and keep up with technological advancements in education. This article shares 8 proven tips to implement an effective elearning strategy can make you become more productive and scale up your result
8 Proven Tips to Implement an Effective eLearning Strategy
Observing the market's demand, I made the decision to conduct a thorough investigation and compile a list of some of the most crucial advice that will help in the process of developing a successful strategy. We are here!
Tip #1. List the Topics You Want to Cover in the Training
Make a list of the topics or points you'll be thinking about during the entire training procedure before you begin your e-learning plan.
It will be impossible for you to continue and visualize the instructional process if you do not recognize these elements. And no matter how well you understand the subject, you will be lost when expressing it if you haven't imagined what you're about to present.
The requirement for online learning must be assessed. Also, be sure to emphasize your ultimate goal. Your approach will fail if you don't have your end aim in mind.
Both your short-term and long-term goals should be put in writing. Remember that these objectives must be precise and measurable. Your ambitions should directly contribute to the organization's objectives if you work for an institution.
Tip #2. Consider the Requirements of Your Target Audience
You cannot provide solutions that satisfy the preferences and needs of your target market if you are unsure of what they are.
For whom are you developing the online learning materials?
How much of their history do you actually know?
You must have a solid understanding of your target audience if you want your important educational material to be successful.
Your module won't be learner-centric and driven till after that.
Find out what your students already know first. In other words, determine their degree of prior knowledge and find out what they hope to gain from the information you are sharing.
Examine their level of education, technical expertise, prior experience, and job responsibilities. Make an effort to plan your strategy in a way that will close the performance gap that the participants are trying to close.
You can quickly determine the kind of content you need to include in the learning if you have a clear picture of the performance gap.
Remember that only once you understand what is pertinent to your target audience can you anticipate that your training will be successful.
Before you start writing the content, conduct thorough research and market analysis to ensure that the learning objectives are pertinent to the learner.
Through informal interviews, surveys, and questionnaires, you can get the students' opinions on the suggested objectives or course structure.
Nowadays, social media platforms and online discussion boards offer a number of ways to connect with the target market, learn about their preferences, and solicit their thoughts and industry-related worries.
Tip #3. Specify the Learning Goals
What long-term goals do you envision when you consider teaching? You should first and foremost recognize this point.
Do you merely want to publish an online course, or do you also want that course to be seen by students and fulfill their needs? You probably opt for the second point.
Today's online students are knowledgeable and picky when selecting a course to advance their careers. What makes them so SMART, you ask? Obviously, prior poor experiences with affordable courses.
They are unable to achieve their goals since they are saving money. Therefore, keep in mind that if your course is made to be inexpensive, it's like you've marked it with a "DO NOT BUY" sign.
Make an effort instead with HIGHER EFFICIENCY. Focus on two things: satisfying the demands and desire of the learners to improve and inspiring the students to feel they can succeed.
So rather than lowering the price, why not spend a little extra on knowledge and quality? By doing this, you may convince the students to click the Buy button since they will be certain that the entire educational process is worthwhile.
Therefore, when developing your e-learning plan, determine your true purpose and take it into account.
Make sure, it will assist you in moving in the right way and assist you in considering the finest approaches to achieving these goals.
Tip #4. Pick Your eLearning Approach
It will be simpler for you to organize the development and delivery of your content after you have determined the ideal learning style for your target audience.
Therefore, you should choose the e-learning strategy or style that is most appropriate for both you and your audience.
You should decide on your approach and style after you are aware of the goals that need to be accomplished. You might use interesting online video courses or live training sessions, for instance.
If you decide that running a blog in the classroom is a worthwhile endeavor, go for it. Consider your target audience's preferences when deciding on the style. They must feel comfortable and satisfied with this style.
The next step in developing a successful eLearning strategy is figuring out how the intended audience will take in, process, and understand the course material.
I'll present Neil Fleming's VARK model here. One of the simplest methods for figuring out how students learn best and how they perceive information is to use their own words.
The acronym VARK stands for "many modalities of the learning experience." Following is a discussion on it:
Visual learning: In this method of learning, the students use maps, diagrams, charts, and graphs to help them visualize and remember the concepts.
Hearing lectures, listening to the radio, reading emails, participating in group discussions, speaking, talking on the phone, and having conversations online are all examples of auditory learning.
So, listening is how you do this.
Reading and writing instruction: In this method, pupils who are strong readers or writers repeatedly employ words and sentences. Since this method incorporates both reading and writing, it essentially combines aural and visual learning modalities.
As a result, students who learn best by reading and writing tend to either take notes or remember information in their heads.
Kinesthetic learning is the final VARK technique, which refers to learning through doing rather than hearing or watching lectures.
Tip #5. Set Content Requirements
You can start working on creating effective and goal-oriented content requirements once you have an understanding of the students' preferences and preferred learning modes.
Prioritize the knowledge you must convey through all forms of educational content first. Don't forget to think about and choose the knowledge areas you want to concentrate on.
Make every effort to make the content interesting. Use the proper formats, including podcasts, videos, slideshows, or whatever you deem acceptable.
Similarly, make sure that all pupils can easily access the information (including members with disabilities). Make teacher-student interactions as easygoing as pleasant as you can.
Tip #6. Meeting Technological Requirements
The ideal foundation for successful learning technology requirements is established by well specified learning styles and content requirements.
A "user story" is a way of describing the relationship between the learning style, the content's necessity, and the learning technology requirements.
It establishes all the skills and features that must be present in order to aid students in thoroughly understanding the subject matter while utilizing their innate learning preferences.
Typically, the majority of technical specifications relate to requests for learning management systems (LMS). The following conditions are met if you anticipate working with a formal LMS:
centralized training history tracking that assists users in more efficiently plotting their course
Any type of administrative or mechanical task automation that is discussed in the eLearning course.
These duties might have to do with the prerequisites for beginning the learning process, the technical effort of taking tests, or sending email notifications.
Automation solutions may make it possible to skip such duties and devote time to more important tasks. Consider this when developing your e-learning plan.
tools for developing online courses that deliver quick outcomes. You could work with eLearning development businesses in this regard.
You will be greatly assisted in developing a more targeted eLearning approach if you maintain a fluid and well-designed learning platform.
There are several versatile LMS solutions available that are fantastic to simplify the design of online courses even if your team lacks instructional design expertise.
Tip #7. Select the Evaluation Methodology
Tests are frequently used at the conclusion of online courses to gauge how well students have understood the subject matter.
Some courses call for measurements in all three places. Others might simply require 1 or 2. As a result, there are several methods to employ.
You may, for instance, include a variety of multiple choice and matching questions to help students memorize information, conversations or open-ended questions to evaluate their conceptual comprehension, and hands-on exercises to see whether they can put what they've learned into practice.
As we've already established, quizzes, which may include different test questions, are particularly useful for gauging pupils' knowledge levels.
The best part is that manual inspection is something you can avoid. Today, any type of educational provider can greatly benefit from the capability of automated test checking.
Tip #8. How Will You Market the Course?
Do not overlook the marketing strategy when developing your e-learning strategy. How will you let the students know about your new course?
Or what tactics do you use to persuade them to accept it? Use a variety of ways to spread your marketing message that your students are likely to notice, such as an email campaign or office posters.
You already know what they anticipate learning if you have a firm understanding of your target audience. Mention your benefits to them and how the course will help them realize their aspirations in a clear and concise manner.
The pupils should be reassured by your marketing techniques that this content is worth their time and money.
Conclusion
The educational sector is increasingly moving to online platforms these days. A website's effective e-learning design makes it easier to meet the needs of users and deliver better services.
If you're thinking about going digital or have already made the switch to online platforms, you should have already employed or understood the value of a solid strategy.
They are the ones who will ultimately benefit from your educational materials. And in order to get this satisfaction, you must develop and put into action an effective approach.
I hope his post on the 8 proven tips to implement an effective eLearning strategy was helpful. Kindly share with your friend. Drop a comment if you have any questions.