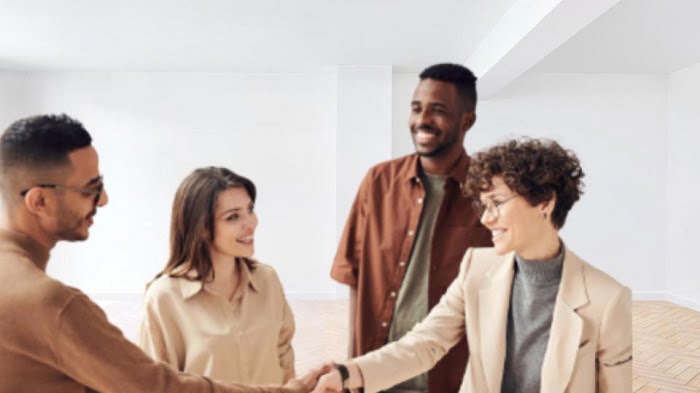 Top 9 Qualities to Look for When Choosing Your Partner Training Software
Choosing your partner training software could be the wisest decision to take when it comes to elearning platform. Top 9 qualities to look for when choosing your partner training software is yet another article that will through light on how your company can choose the right partner training software.
Partner training software, often refers to Learning Management System, is an e-learning platform that can help you train your external partners, including your franchise owners, resellers, distributors, agents, and installers.
However, this platform allows you to plan, deliver, and track the training programmes that you create.
Training Software
Training software is primarily concerned with teaching, enhancing, or developing technical skills and practical knowledge related to specific or specific software that are useful in improving technical competencies in the field of information and technology.
Software training aims to improve technical capability, capacity, productivity, and performance in the IT field.
It is at the heart of apprenticeships and serves as the foundation for technical content at information and technology institutes.
In addition to software training, trade, occupation, or profession in the IT field or any IT organization requires additional training.
When selecting your partner training software, consider choosing these top 9 qualities.
How To Choose Your Partner Training Software
The top 9 qualities to look for when choosing your partner training software could be the best choice to scale up your training
The ideal partner training program should include:
1. An Easy User Interface
Make sure the partner training program you choose has a user-friendly interface for beginners.
An easy-to-use dashboard, whether on a desktop or mobile device, will remove one barrier to your partners enrolling in your course and learning more about your business.
User experience that is well thought out can increase conversion by up to 400%. Invest in a user-friendly platform right now.
2. Training Revenue Potential
Your ability to scale up and market your customized training courses to partners will be made possible with the ideal partner training software.
By making money from your training, you may improve your partnerships, solidify your position as an industry leader, and finance additional training programs in the future.
Even better, you can use it later to keep your business making money on a consistent basis.
Even while creating educational content is initially expensive for any organization to invest in, doing so will ultimately pay off.
You can tempt your partners with discounts and a library of pertinent, adaptable content that will address their concerns in order to increase your outside sales.
Make sure the dashboard is simple to use and allows you to enter your own KPIs for reporting and analytics.
3. Tracking and Reporting
Data gathering enables you to monitor your partners' participation in your training program. They logged on when? How much time did it take them to finish a course?
How many users correctly answered this question? How many projects are completed on average?
For effective partner training, it is even more crucial to visualize this data. You may make adjustments as you create new courses or bring on new partners with the aid of these thorough reports.
Look for a partner training program that can become detailed with its tracking tools so you can alter your courses over time.
4. Modular Price
Any partner training software should have tiers of pricing. Small firms can use this structure to their advantage and grow up to meet the demands of industry giants while still providing the same level of quality for all different kinds of organizations.
The platform should also offer a la carte extra features that help you tailor even the entry-level tier.
To help you stay inside your budget, the platform should be able to eliminate any features you don't use or swap them out for the ones you do.
5. Modifiable
Since this type of training is not a one-size-fits-all endeavor, your preferred partner training software must enable you to customize your programs to your needs.
The same is true of how entire courses are designed and presented. All of your training materials must adhere to your brand's visual identity, which includes the colors, logo, and other distinctive visual components of your business.
Check to see if the platform you're considering enables this level of customization and if the adjustments you want to make can be made.
6. Modular Course Design
After you've made your materials available, they must be adaptable in how your partners can access them.
Software for partner training should enable your partners to enroll in the courses that are most appropriate for them and provide solutions to their day-to-day issues.
Therefore, the platform needs to feature a fully searchable course catalog, self-paced learning options, reliable quizzes and evaluations, downloadable video content, and feedback systems like surveys.
Additionally, it has to adhere to the SCORM eLearning standard. Whether you're fostering a long-term connection with your partners or you're just onboarding them, certification is a powerful tool for inspiring them.
7. Certifications
To improve coordination with your partners, use partner training software that enables you to offer certifications and badges along with your training programs.
Even better would be for the software to support customizable, adaptable, digital certification. Partners that upload these demonstrations of knowledge to their Facebook or LinkedIn pages may get an advantage over rivals.
8. Consistent Assistance
The impact of the pandemic in particular has altered the scope of eLearning. Search for partner training software that offers assistance whenever it's required, wherever your partners may be.
Your internal resources are freed up when a team is responsible for handling your training programs.
A robust platform that receives regular bug fixes and feature updates enables your program to run uninterrupted and offers assistance with even the most complex problems.
9. Organizational Structures
Organizational hierarchies in partner training software assign different levels of access to particular individuals, teams, and organizations based on how your own firm is set up.
Conclusion
When choosing your partner training software the above listed 9 qualities should be considered While working with outside partners, this functionality is extremely important because it allows you to compartmentalize your materials.
Organizational structures make tracking and reporting easier while keeping you informed about which partners are utilizing particular programs.
The best partner training software should make the creation of your courses as simple as feasible.
Make sure the platform you select enables you to develop and distribute training programs that are in line with your business objectives.
This will enable you to improve your partnerships and increase revenue for your organization.
I hope the content in the article is comprehensible enough as to the issue of top 9 qualities to look for when choosing your partner training software, should you have any question, feel free to let us know.