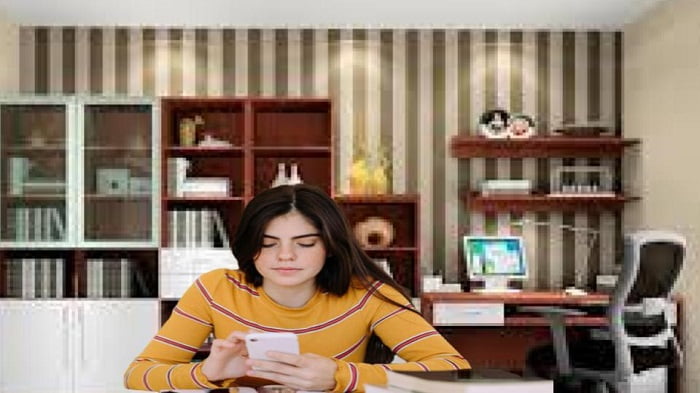 5 Must-Have Qualities for a Top-Notch Mobile Learning Experience
Nowadays, a smartphone may be used to do practically any task. An typical adult in the US uses their phone for about three hours every day, whether it's to check emails for work, have fun, or communicate with loved ones.
It's not surprising that patterns and habits have changed and adjusted to include smartphones as a result of the rise in phone usage. This applies to education as well.
According to a 2020 study, students view mobile learning favorably and consider it as a way to encourage teacher support, collaboration, and communication.
Mobile eLearning has increased dramatically since the epidemic, and trends indicate that it will continue to rise. Education was actually the second- and third-most popular category on Google Play and the Apple App Store, respectively, in the second quarter of 2022.
The trend is clear: as educational needs change, mobile learning has practically become a required addition to learning, both in business settings and academic institutions.
In order to genuinely deliver interesting and effective learning experiences, learning management system (LMS) companies must now create mobile platforms.
In order to offer the finest mobile learning experience, we've developed a list of five elements that every mobile learning app should have.
1. Push Alerts and Reminders
The difficulty for mobile eLearning is to deliver a good and interesting learning experience on a smaller screen. In order to accomplish that, it requires tools that enhance communication and participation between students and tutors.
Push notifications have grown in importance because of this. Manually reminding employees to finish their training or informing them of a new course, lesson, or test might be a pain. Through automation, push alerts streamline this procedure.
On the devices of learners, push notifications are displayed where they are most likely to be seen and responded to. Since they are only available in the latter, they make a significant distinction between using a mobile learning app and having a mobile version of your web-based LMS.
Your mobile LMS should be able to, at the very least, deliver notifications regarding the following in order to improve user experience:
available new classes or courses.
individual reminders to finish assignments or courses.
Assignment, module, and test due dates.
updated responses to discussions or private messages.
Some of the finest LMSs will also let you make your own personalized notifications, which are especially helpful for customizing messaging to various groups who could react differently to various notifications.
2. Access to Offline Content
When it comes to eLearning, accessibility is crucial, and there is a significant difference between mobile and desktop users in this regard.
The ability to give students access to the majority of the course material while they are away from PCs is one of the best—if not the best—benefits of having a mobile learning app.
Finding an LMS mobile app that enables users to view the content even without an internet connection is another option to improve accessibility.
People who live or work in remote places or who prefer to do their learning assignments, including tests and quizzes on the fly, will find offline material availability very helpful.
For instance, a mobile app that allows users to download training materials and complete them while driving can be quite helpful for truck drivers (where the internet connection is often poor).
Schools can also give students who live distant from campus—for example, in rural areas where connectivity may be difficult—a better educational experience.
3. Microlearning Features
A teaching strategy called microlearning is ideal for use on mobile devices. It offers quick bursts of concentrated educational content that can be accessed on any device, including smartphones and tablets, and fits into a daily workflow.
Microlearning on mobile devices maintains high levels of interest since it makes use of a variety of brief kinds of media.
Additionally, because it takes less time to finish, mobile learners often prefer this approach (if you're learning on your smartphone, you probably won't have the time to spend 2-3 hours learning).
Similarly, learners can easily pause and resume their microlessons, and the apps enable them to continuously assess their performance and modify their learning as necessary.
Although any sort of LMS can be modified to include microlearning, it is recommended to look for a solution that supports microlearning specifically. The process of creating content will be simpler as a result.
4. Improved Performance and Design
Traditional development and design have changed to accommodate smaller screens and less powerful capabilities as mobile devices have become more intelligent and important to our browsing and content consumption habits.
This is why all software should now be created with mobile users in mind rather than just being mobile-friendly.
A learning management system (LMS) that takes a mobile-first approach first designs the learning experience for mobile devices before adapting it for use on more traditional platforms.
How may this strategy result in improved learning architecture?
Design typically fails when conventional eLearning is scaled down for smaller screens without taking into account the features and characteristics of mobile devices.
For instance, consumers may find it overwhelming to see so many objects on a mobile screen (even though they would work properly on a desktop platform), and the arrangement of the elements may also be unclear, leading to numerous distractions and low interest.
A mobile-first strategy ensures the best performance on gadgets like smartphones and tablets.
This is accurate not only in terms of processing power but also in terms of better-designed content and object diagramming that enables users to have a seamless and uninhibited learning experience.
5. Personalization and Branding
While many LMSs have a mobile app available, not all of them let you modify it to match your branding and design. More than you may imagine, having your institution's or company's logo, brand colors, typographies, and texts in an app is important.
An engaging brand-centric experience that better reflects your values will be provided by a branded app that students can download directly from the app stores.
Conclusion
Open LMS provides a Mobile Branding Service that enables you to use your own brand in the app, add your own new features, and make it available across different app markets for individuals who are interested in adding their own branding and personalization.