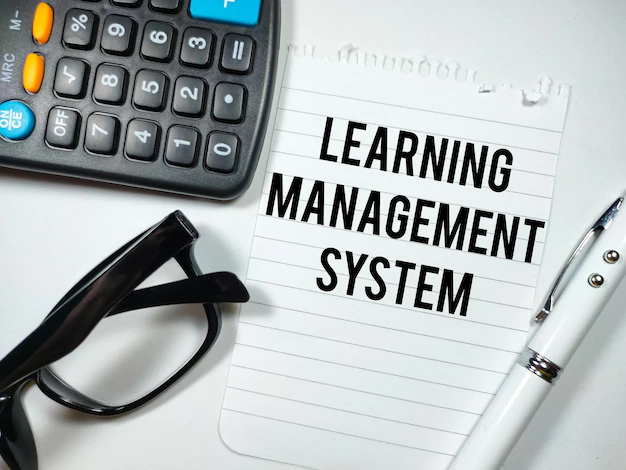 6 Clinical Tips To Consider Regarding LMS Reporting Features For Employee Training Software: 6 Clinical Tips
There are countless LMS possibilities, it seems. How then can you locate a system that fulfills all of your needs, is within your budget and generates reliable reports? You can uncover a system that exceeds your analytical expectations by using these exclusive suggestions. It will look into LMS reporting features and other things to consider.
Read: How to Make Your LMS Experience Better
How to Locate a Training Software for Employees With Top LMS Reporting Features
The possibility that looking for a new learning management system can make one queasy should be mentioned. With so many online training options available, you are unsure of where to focus your attention. Additionally, the issue is made worse by the rising popularity of educational technology, as new platforms are appearing at an accelerated rate.
Focusing on features is one of the finest methods to relax (and make your search easier). Specifically, reporting creates the framework for L&D success and provides your team with essential information. How do you choose the employee training software that will enable you to track results and find hidden challenges?
6 Clinical Tips For Picking A Training Program For Employees With Top LMS Reporting Features
1. Check out Data Visualizations That Streamline Evaluation
Only when your company can use the data to support its training approach will it be considered valuable. When data pour in without any means to manage it, your online training team could get overburdened. Data visualizations then become an essential analytical tool.
They can assist your personnel in streamlining reviews and removing irrelevant information to enhance your strategy. For instance, a chart shows that your warehouse team doesn't use the JIT library as much as the team that deals with sales.
Get to the bottom of the issue to determine if accessibility is a problem or if the users are merely unimpressed with the materials.
2. Evaluate The Customization Options
Not just the appearance of the platform, such as whether you may add your brand or color scheme, can be customized. It also relates to the reporting capabilities of LMS. The top systems have features for creating bespoke reports for LMS.
For instance, automating delivery so that team leaders receive reports immediately. or by adjusting your metrics to follow reports that correspond to the results of your business. Your basic training requirements can be satisfied by out-of-the-box reports. But to keep an eye on goals and make sure administrators and supervisors receive pertinent information, advanced features are required.
3. Do Some L&D Sleuthing With Your Current System
If you currently utilize an LMS, it's likely that you're switching because something is lacking. Possibly the platform is out of date or your company has seen a growth surge. Therefore, identify the reporting elements that are missing and why they are so important for your company.
An examination of training data and L&D sleuthing may be necessary. You may ask your eLearning staff for feedback, conduct a survey, or refine your online training goals to see whether the LMS reporting features can assist you in tracking important KPIs.
You may then add or remove criteria for your new staff training program. It's also sage to engage the aid of your personnel pool to learn what they enjoy and dislike about the program from the viewpoint of a learner.
4. Host A Feedback Session To Report Your Findings
Hold a team feedback session after you've gotten the most out of your free trial or demo and speak with the vendor about any questions or issues. They have the opportunity to express their thoughts on the reporting features and whether they are satisfactory at this point.
Your administrators, for instance, mention how difficult it was to use the reports generator. or that the data visualizations or prefabricated reports were restricted. From a different angle, they are examining the platform. Although it might be simple for your front-end consumers, the back-end staff may want more robust reports to manage everyday tasks.
5. Reporting Functionalities Must be Tested
You can test the platform for free through many LMS vendors' free trials or demos. But some preparation is needed for these test drives. Establish your needs for a new tool and the reporting features you actually require to make the investment.
Then incorporate everyone on the team—from LMS administrators to trainees—in the process. The generator for custom reports on the LMS should be one area of concentration. Check out how simple it is to schedule delivery, create specific metrics, and assign roles.
You don't want private information to end up in the wrong hands. Set up a follow-up meeting with the vendor if any problems occur during the free trial.
6. Use An Online Directory
LMS solutions are plentiful, as I already indicated. However, your company doesn't require an overstuffed L&D toolkit. It only requires one staff training program that satisfies all of your demands and works with your current applications, including CRM and authoring tools.
Utilizing an online directory to investigate the greatest selections is the easiest approach to narrowing down the choices. Searching online for LMS solutions and conducting all the virtual research yourself is one alternative. visiting vendor websites, going over their feature list, and getting in touch with them for further information.
You can rapidly assess if an LMS meets your requirements by looking at all of its selling elements and customer reviews in an internet directory.
Conclusion
Your company might not place a great focus on reporting. Intuitive user interfaces and content personalization are typically prioritized by businesses. However, the foundation of your online training plan is an LMS custom reports generator. How do you pick an LMS that will enable your team to navigate Big Data and monitor employee performance?
Utilize an internet directory, sign up for free trials, and determine what features are lacking from your present program. To assess the overall effectiveness of the system and the effectiveness of the training, you need also get feedback from the users of the system.