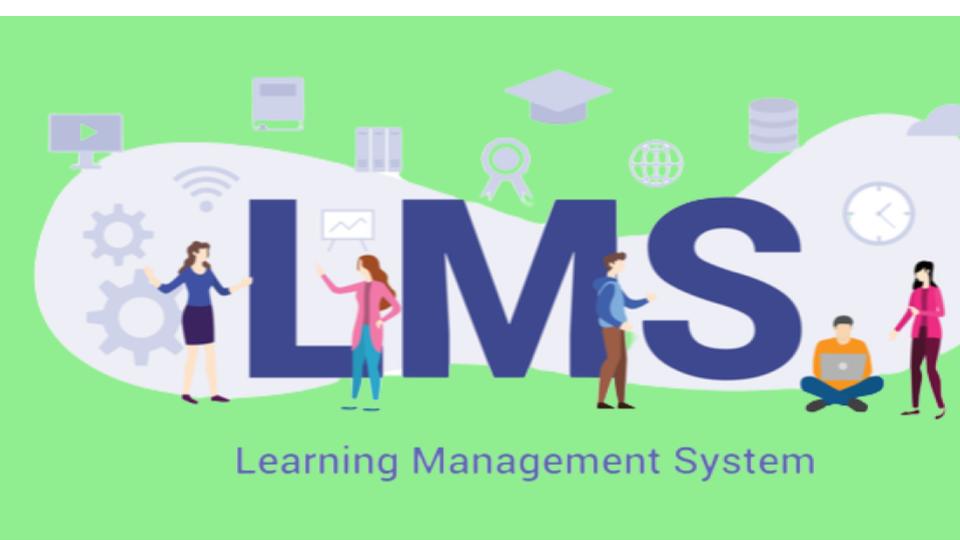 10 Quick Tips To Boost Your LMS Engagement
The secret to making training programs successful is raising LMS engagement. Your learners will pick up new skills more quickly and cover more knowledge areas if they are driven to keep coming back to their online training.
But how do you design a captivating eLearning experience that entices people to return for more?
Here is our top-10 list of recommendations for keeping your LMS trainees on course.
1. Update Your Learner Information
Let's start with the fundamentals: make sure your user data is current and accurate. If your learner information isn't quite correct, it might be frustrating for your staff.
Great eLearning experiences via LMS begin with timely, focused, and relevant enrollment, suggestions, or notifications.
For instance, if your LMS doesn't have enough information on a worker's employment, it can offer courses that person doesn't require, or worse, it might prevent them from accessing a group of courses that they might find fascinating.
Did you realize that you may integrate your learning management system with your current business systems? Updating learner profiles might be a hassle for your LMS administrators.
2. Integrating Your LMS with Current Business Systems
Ultimately, encouraging your learners to continuously interact with their online learning journey requires removing as few barriers as you can from the road.
You may greatly enhance your staff's experience by integrating your learning management system with other programs they use. For instance, you can easily link your LMS with your HR software to keep user information up to date.
This will ensure that learner profiles are accurate and that your LMS can automatically propose courses that are likely to appeal to each user without their having to look for them.
Additionally, there are other benefits to integrating your learning management system with other tools used throughout your entire business.
Offering a single sign-on is a great method to guarantee simple access to eLearning materials, and connecting widely used office products, like Google Workspace, allows users to effortlessly share documents and images without having to switch between multiple windows.
3. Personalize eLearning
The next step is to tailor each learner's experience using your LMS after you've cleared the accessibility challenges.
These days, there are many fantastic tools that come pre-installed on many LMS dashboards, making it simple to customize a learning management system interface.
Users' sense of ownership and autonomy are increased when learning interfaces are visually and conceptually customized, which will increase user engagement with online training.
Consider giving users the ability to post a profile picture, letting them customize the look and feel of their dashboards, and providing quick access to progress reports or approaching due dates.
Your students are more likely to stick with their learning path if they sense more agency or connection in it.
4. Encourage Communication Amongst Students
While some students prefer to work alone, not everyone finds solitary study to be effective or even enjoyable. When your team collaborates, your business succeeds, so why should eLearning be any different?
Despite the fact that you can't force it, you can make sure there are simple ways for your staff to connect with one another as they participate in their online training.
You can provide your learning community with a variety of conversation options from your LMS, including as forum spaces, message features, and noticeboards. Consider that community is more crucial than ever for moving forward with personal growth if some of your learners switched to remote working during the epidemic.
If you open those channels of contact, we believe you'll discover that your users will interact with one another, support one another, and encourage one another.
5. Improve the Branding of Your LMS Courses
Making ensuring your courses have an easy-to-follow and appealing design is a powerful and straightforward approach to increase a user's engagement with your LMS.
First, we mean simplifying access to information, resources, or assessment pages such that they are simple to browse and minimizing the number of clicks required to complete a course module.
Second, think about the language you use in your LMS and how it looks. It only makes sense that your Learning Management System provides this eLearning in a style that fits your brand given that your learners are upgrading their skills within your organization.
Reducing distractions and keeping users focused on their professional objectives should be possible by consistently branding your LMS interface in terms of color, logo, and voice in a way that feels comfortable to your employees.
Last but not least, keep in mind that the king is your content, so precisely tag, format, and categorize it to make it easy for users to locate what they're looking for.
6. Create LMS Content That is Mobile-Friendly
Many businesses now operate differently as a result of the coronavirus pandemic, notably in terms of remote working. Additionally, there are now more adaptable possibilities for training sessions when learning online.
Users of LMSs today expect to be able to learn whenever it is convenient for them utilizing devices like tablets and phones due to the growth of mobile device apps and software.
Therefore, it's essential to develop courses and course materials that are compatible in order to increase LMS participation.
We advise choosing the former approach when it's appropriate because a gamified, online learning module is likely to have much more appeal than one that requires the user to read through reams of text at an office desktop computer.
Overly long pages that need scrolling through and lengthy load times are two key elements to keep learners interested on mobile devices.
Also, if you're creating mobile content, pay attention to your interface design because badly placed buttons and links can be difficult to click on a touchscreen. Learning is hampered by annoying layouts!
7. Get your LMS Users Registered Right Away
If you want your online training to be successful, you must start by introducing learners to your learning management system.
While some employees in your organization may be digital natives and "get it," others may find the accompanying technology to be a little scary.
To generate some enthusiasm and make sure everyone is aware of how online courses may be accessed and chosen, we advise a thorough onboarding course.
Inform them of what is available and how it will benefit them over the long run in their current position or career path.
It's crucial to demonstrate to everyone how to use your eLearning program. Without a thorough LMS introduction, you run the risk of people disengaging from a helpful course because they can't figure out how to utilize it.
8. Provide Learners with LMS Support Throughout their Learning Process
You'll need to provide assistance beyond the initial LMS introduction in case your students run into problems.
Even though it might seem like a little obstacle, if there isn't assistance available to address it right away, learners could get behind and lose interest.
Fortunately, there are several ways to ensure that your users are supported, and excellent communication tools are the key to doing so. This could take the shape of chat capabilities that allow users to send managers or L&D administrators quick messages or forums where users can post for help from their peers.
Create a few explanatory films or how-to materials if you can anticipate any potential course weaknesses so that your online training gives students the tools they need to find solutions on their own.
9. Increasing the Functionality of Your LMS
The fact that a learning management system is dynamic rather than static is one of its many wonderful benefits.
The advantages of connecting practical business processes with your LMS have been briefly discussed, but there are more ways to enhance its functionality and boost participation.
If you made the right decision, your LMS should allow you to use plug-ins and add-ons.
If you want to improve the frequency of eLearning, a basic platform that lets you choose and offer more features is definitely a plus.
For instance, incorporating elements like video conferencing for live seminars offers a more varied instructional style, and encouraging students to continue with courses by awarding certification can be done.
However, a wide variety of interface add-ons are readily available to help course designers create compelling experiences.
Both administrators and learners will benefit from advanced visual reporting, and thanks to sophisticated content production suites, producing engaging training materials is simple.
10. Take Advantage of LMS Reporting
Last but not least, keep in mind that all the information your LMS gathers about your students and their progress will help you maintain interest in training among all students.
Conclusion
You may decide who needs more support to complete training goals and who might benefit from a more difficult learning path by carefully examining how everyone is doing with their online learning, both individually and as a group.
You can make adjustments based on reports from your dashboard that show you how engaging your courses are for students.
Results and statistics are important for more than just your workers; they may also be used to build the most effective and interesting LMS relationships.