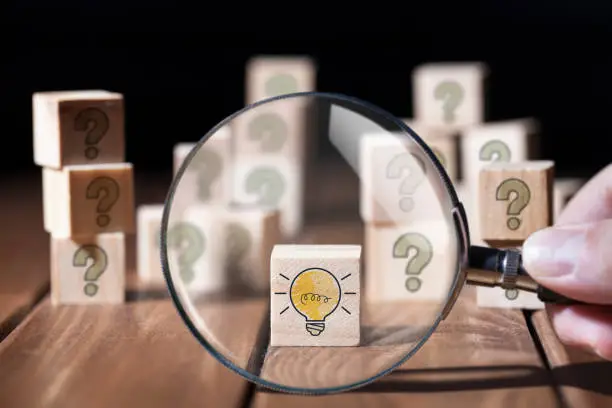 How Microlearning Influence Makes A Better Learning Impact
In today's busy world, where information is always changing, old ways of learning may not be the best. Microlearning influence grows by the day. Microlearning is a way to learn in a small and simple way. Microlearning is a new way of learning that has become popular in recent times. In this article, we will explain what microlearning is and look at how it affects the way we learn.
What Is Microlearning?
Microlearning is a way of learning that gives information in small and easy-to-understand parts. These small units can come in different forms, like videos, pictures with information, quizzes, short writings, and interactive activities. Microlearning is about giving learners small, easy-to-understand bits of information quickly.
Read: Transforming Employee Engagement with Microlearning: 7 Proven Strategies
Make Learning More Effective With Microlearning
In recent years, microlearning has become a popular strategy for creating an effective learning environment in organizations. Just ten years ago, people saw microlearning solutions as something that supports or acts alone, like a video or quick reference on a topic. Nowadays, microlearning is widely used in various settings.
It is applied before, during, and after formal training. It is used to get the learners to be really interested in learning. It is used as part of a collection of short courses that can help you become an expert in a particular topic. Microlearning solutions are now seen as a practical method to make learning experiences more effective.
The Hybrid Learning Journey And Microlearning The Passenger
Today, when we have a mix of people working from different places, we need to learn in different ways. We shouldn't stick to just one type of learning, like only being in a classroom or only using digital tools. This needs to include different plans, like using technology, teaching in a traditional classroom, and using short learning activities. Hybrid learning is now a very important way for people to learn.
In hybrid learning, there are different ways of learning, like online classes with a teacher, using digital materials, reading before class, playing games, doing activities online, and taking tests. When making a long program with many topics, it's important to provide learners with the right help so they can do well.
Learners are workers who have a lot of things to do and they prefer doing their job rather than attending training sessions. Another thing to consider is the forgetting curve and feeling tired. Microlearning solutions can greatly assist learners in improving their learning abilities.
When you are creating a learning journey, you can use microlearning solutions before doing classroom training or virtual training. Then, during the training, you can use it to help you learn. It can also be used after training to help you remember and practice what you learned.
Microlearning solutions can help learners improve more effectively. Microlearning is a good way to provide small and focused learning opportunities that help learners understand and practice important ideas. Reinforcement helps learners use the concepts in their everyday tasks without them even realizing it.
Advantages Of Microlearning Strategies
Here are the advantages of using microlearning methods:
This helps employees do training no matter where they are and it's not limited by time or trainer availability.
It provides live lessons using different online meeting tools like Zoom, MS Teams, and Google Meet.
It helps make sure learners have as much time as possible to learn.
It helps people work together better and creates a space for learning from each other.
Students can engage with the material in a meaningful manner.
Instance of Microlearning Influence For Greater Impact
A company in the hospitality industry wanted to teach their cleaning staff how to do their job better. They wanted to show them the best ways to clean and maintain the resort. In addition to normal classroom lessons, we proposed using microlearning tools to make a bigger impression on students. These short lessons were about different topics.
They taught people how to keep their rooms clean, make a bed, and do other daily tasks. The microlearning activities were used to teach important ideas and help people better understand them. The microlearning solution was made to only last for ten minutes at most. The short lessons had attractive pictures and only a little bit of writing.
The staff at the resort easily understood the audio instructions. The students were able to understand the different steps, and they did a better job.
Conclusion
In summary, microlearning is a helpful method to impact how your employees learn. When we learn better, we do better. That's really important for any type of learning help. Microlearning means learning in small and easy-to-understand bits.