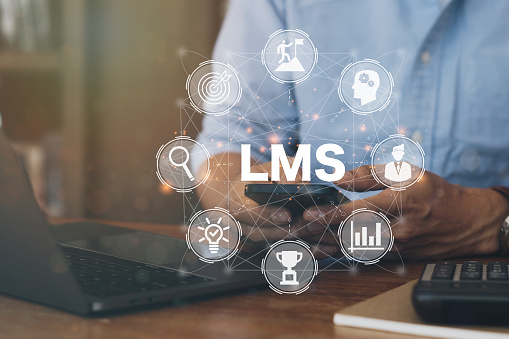 7 LMS SEO Tips To Advance LMS Sales
Get to know much about LMS SEO tips. Your Search Engine Optimization (SEO) strategy and your online LMS sales are closely tied. You need a strong LMS content marketing strategy to stand out in the sea of online competition battling for the same consumer base.
But you must also keep in mind that other important aspects, such as search engine algorithms, are at play.
So, how can you produce valuable content that adheres to Search Engine Optimization guidelines and increases traffic to your website? Don't worry; I'll give you my top LMS SEO advice so you can dominate the SERPs.
See: The Four Steps of Course Content Creation: LMS Planning Tool
7 LMS SEO Tips To Advance LMS Sales
1. Let There Be A Keyword Balance
Any web marketer will tell you that using keywords sparingly is ideal. The ranking of your website in search engines depends on keywords. Yet, you don't want to go overboard and jeopardize the readability or draw search engine attention.
There are programs like Google's Keyword Planner that can select the top candidates for you if you are unsure of the keywords to utilize to promote your LMS.
Avoid stuffing the material with too many of these keywords. No more than 10% of the material should be devoted to any one keyword.
Moreover, look for words or phrases with the optimum level of competitiveness. If you're employing PPC ads, keep in mind that popular terms typically have higher bids.
Because your rivals are already utilizing them in their material, it is also more difficult to rank well in the SERPs.
2. Based on Users Search, Optimize Your Service Page
Understanding how users look for the services you provide is a terrific approach to improve the online appearance of your website.
To learn more about the main terms prospects use to search for LMS products and features, you can conduct web research.
Then incorporate these exact terms in the page title, content, service description, and headlines.
Due to customers expressly searching for your unique selling proposition and product advantages, your website will rank higher in search engine results pages (SERPs) and you'll earn more qualified leads.
3. Assimilate Social Media Into Your Website
While social media marketing is vital in and of itself, incorporating your social media sites within your website may greatly enhance SEO and ultimately increase LMS sales.
Not only may visitors to your website follow your social media page, but search engines also recognize social media-integrated websites and give them a slight ranking preference.
It's a good idea to continue using social media so you can engage with your followers and improve the perception of your company.
4. Begin A Blog
One of my favorite LMS SEO hints is this. You may give your audience the information they require about your company's history, your products, and your promotions by having a blog.
A blog is a terrific approach to improve your search engine positioning, which will help your SEO marketing plan. Introduce your LMS brand and its primary product in the first post.
Employ keywords that are pertinent to your business so that search engines will recognize them.
For your blog to gain readers' confidence and credibility, make sure you update it frequently.
Watch the blogs of your rivals as well to see what keywords they are targeting and how well their postings are doing.
5. Optimize The LMS Website
Although the majority of SEO specialists concentrate on meta descriptions and content, the way a website is designed and organized also affects how it ranks in search results.
Search engines favor websites that load quickly, are simple to use, don't use flash, and are responsive.
For a sophisticated website design, you don't have to shell out thousands of dollars. Just keep it straightforward and make sure your clients are receiving the proper information.
6. Establish A Link-Building System That Is Efficient
A key component of any LMS content marketing plan should be links. They raise your ranking in the SERPs because they are a crucial factor in how sites are ranked.
Your page gains more relevance from organic links, which increases its importance when SE results are shown. There are two link-building tactics that can be used.
First, in order to increase internal traffic, connect to your own material. To backlink from other websites is the second strategy. Make a guest post, for instance, for an eLearning blog and link to your LMS landing page in it.
This assists in increasing LMS sales while also reaching a new audience and "piggybacking" on the authority of a more reputable website. Just make sure they cater to your niche and have a solid web reputation.
7. Keep A Close Eye on Your Metrics
Sadly, creating an effective LMS content marketing plan is more difficult than simply publishing an article with a few keywords and hoping for the money to start flowing in.
It needs continual upkeep and modifications because it is a constant work in progress. Track reader engagement, time spent on the site, and conversation rates by looking at your site statistics.
Is there a subject that is attracting a lot of attention? If so, you might choose to concentrate on relevant subjects going forward.
The same goes for material that has low conversion rates and visitor statistics. For instance, an excessive keyword density may reduce readability, or there may be excessive keyword competitiveness.
Conclusion
You must use the right LMS SEO tips and strategies if you want to get the most out of your website and increase LMS sales.
Also, you ought to occasionally change your approach while keeping an eye on your rivals. Being aware of what your rivals are doing can help you keep a step ahead of them.
By ranking highly and remaining relevant, this article can help you avoid becoming lost in a sea of LMS suppliers.
Searching for an alternative approach that will produce results more quickly than content marketing? PPC advertising from eLearning Industry can assist you in reaching thousands of LMS purchasers and obtaining high placement in our online directory.
Also, it has a call-to-action button that attracts visitors to your website and boosts your sign-up statistics. Start now to increase your LMS marketing and draw in more leads.