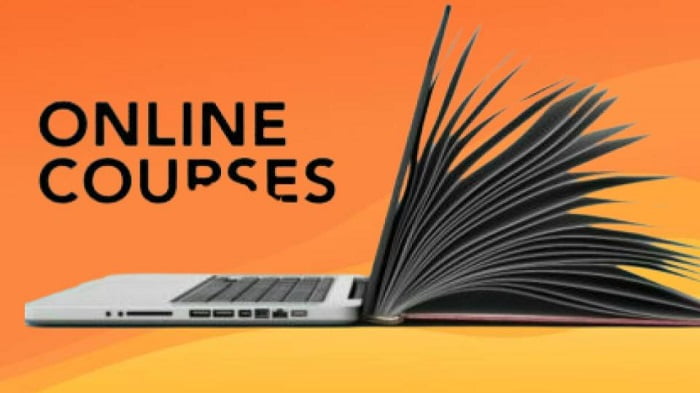 The Four Steps of Course Content Creation: LMS Planning Tool
As elearning has grown in popularity as a means of delivering training, creating course content has become essential. Making and delivering online courses is now simpler than ever thanks to the growth of learning management systems (LMS). It might be difficult to design elearning courses that effectively fulfill your learning objectives.
The Four Steps of Course Content Creation
Here, we'll go through the 4 steps phases involved in creating course content and how you can utilize them to create competency-based e-learning programs that are tailored to the needs of your trainees.
Step 1: Planning
Understanding the skills your trainees need to succeed at work is the first step in developing an online course. You can next establish the associated learning outcomes once you have identified these competencies. It's also crucial to think about how training for these competencies is now provided and how it might be provided within your LMS.
During course planning, consider the following issues:
What skills do trainees need in order to succeed in work?
What are these competences' relevant learning outcomes?
How is training for these competencies presently being delivered?
How can your LMS give training for these competencies?
Which Moodle tools are available to us for planning purposes?
Use the quiz activity in Moodle to evaluate the trainees' current knowledge and abilities and pinpoint any areas where they want more instruction. This will assist you in identifying the competencies your course needs to cover.
List the learning objectives for your course using the Database activity in Moodle. This will assist you in concentrating the content of your course on the particular competencies that need to be developed.
To get input from students on the training they are currently receiving and how it may be improved, use the Moodle forum activity.
This will assist you in determining the most effective strategies for delivering training for the competencies in your LMS.
Step 2: Creating
Designing the activities and course content is the second step in designing an e-learning course. It's crucial to have a clear knowledge of the competencies you want to develop in your students while developing your course.
This will make it easier for you to design tests and activities that are in line with your learning objectives.
Consider the following questions when you create your course:
What skills are you attempting to teach through this activity or course?
Is it necessary to determine whether the learner has already attained the competencies?
How can we tell if a trainee has mastered the necessary skills?
Do Moodle activities help us create our content?
Create engaging exercises that match your learning objectives using the Moodle lesson activity. This will assist you in motivating trainees and ensuring that they possess the skills needed for their job.
Create evaluations that check learners' comprehension of the competencies provided in the course by using the Quiz activity in Moodle. You can use this to assess whether they have acquired the necessary competencies.
Get student input on the course material using the Moodle activity "Feedback," then make any required changes to make sure it meets their needs.
Step 3: Implementing
Implementing the activities and course content is the third step in establishing an e-learning course.
It's crucial to think about how your course supports your learners and how participants will respond to the training when putting it into practice.
Be ready for any difficulties they might run across.
Consider the following inquiries as you put your course into practice:
What skills are being developed?
How do your lessons and activities help the students?
How will the attendees respond to this training?
What obstacles might they run into?
How can we use the Moodle LMS to put these course content production concepts into practice?
Add study materials that give further details on the skills being trained, such as videos and Documents.
Employ the Moodle Workshop activity to encourage group collaboration and information sharing among learners.
They will be better able to comprehend and use the competencies in their work as a result.
Allow learners to submit work for review using the Assignment activity in Moodle, and then give them comments on how well they met the competencies.
Step 4: Examining
Reviewing the course's effectiveness is the last step in developing an e-learning course.
This includes determining whether the training program's objectives were reached, the trainees completed the program, complied with the competency standards, and as a result, met your learning objectives.
Consider the following questions as you reflect on your course:
Did your training program meet its objectives?
Did your students successfully complete the program, meet the criteria for the competencies, and so meet your
learning objectives?
Which skills could you teach in your upcoming course to help your trainees succeed at work?
How can you tell if your training session was a success?
Conclusion
To design elearning courses that are effective, these four steps of course content creation: LMS planning tool are needed : Step 1: Planning, Step 2: Creating, Step 3: Implementing, Step 4: Examining
It takes a systematic approach to develop efficient online learning programs that meet your learning objectives.
To guarantee that your courses remain effective, don't forget to collect feedback and make changes as necessary.