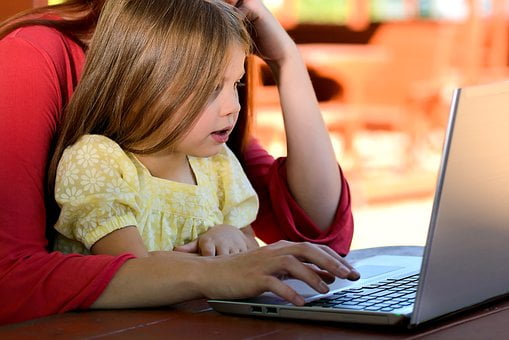 Learning Analytics Programme: The Future Is Now!
Get started with learning analytics programme. With the advent of "Big Data," learning leaders and learning designers are now beginning to explore a field that may have previously seemed out of our purview.
What should we do now that we've maybe done a decent job creating excellent exams and collecting survey data regarding learners' reactions?
In the end, learning leaders and senior business stakeholders are more interested in the broader picture of what is going on in the organization and if the investment in learning programs has been worthwhile than they are in how well Josie did on that compliance quiz.
They want to know if they will receive a Return on Investment—the ROI of learning—and if they have allocated the proper amount of time, money, and effort where it is most needed.
See: 6 Qualities To Improve Your LMS ROI: A Complete Guide
They also want to know how to enhance their services in the future to make sure they're actually making a difference in terms of talent development and performance enhancement.
ROI of Learning Analytics Programme
Calculating the return on investment of learning has always been challenging. How do we link the educational outcomes to what really matters—the commercial outcomes?
Teams have more tools and chances for deeper insights than ever before in the age of big data and analytics, which is transforming the discourse.
This has an influence on learning leaders and instructional designers since we must now consider what data needs to be collected from a more objective standpoint than ever before.
Also, data analytics is a brand-new set of talents that the majority of us do not possess.
Position of the Data Function
When we asked participants who handles data and analytics in their organizations, a picture of an evolving maturity model for learning teams emerged.
A first pass when the learning team upskills, begins learning the fundamentals, and attempts to "do" data and analytics appears to be the path to a solid learning data and analytics program.You might refer to him as "The Accidental Data Scientist."
Bigger, more established organizations appear to be eschewing that strategy in favor of a centralized data and analytics team that collaborates with the company' learning division.
Some organizations are putting data from all over—from the LMS, LRS, performance management, HR, sales outcomes, etc.—into a data warehouse.
Professional data scientists can then assess the overall situation and pinpoint the patterns and variables that are truly significant; for instance, top achievers who surpass their targets each year are those who read more articles online and participate in forum discussions.
Likewise, XYZ Leadership Development program graduates have higher retention and stay on the job longer.
Point for Beginners
What do we need to measure and why? In order to make sure you're catching the proper times, this will aid with learning design. Using the Business Impact Metrics from Chief Learning Officer Magazine—which consider employee retention, sales, revenue growth, customer satisfaction, cost savings, and other factors—was mentioned by one of our session attendees.
Are you sponsored by seniors? It's likely that this process will take some time, and you'll need to involve people from all areas of the company. As you establish a culture of gathering data and implementing changes based on that data, it helps to have the backing of a top leader.
How will you gather that information? Do you keep data elsewhere, such as in an LMS or LRS? Where are you going to collect the business data?
How will you analyze the information? Having someone on board who can extract insights from the data, spot patterns and trends, and make connections is where someone with a degree in data science will be helpful.
How will the data be visualized? Having business intelligence tools that can help you present the data in more relevant ways and extract that narrative makes it easier to share the story with important stakeholders.
How will you use what you have learned? Do you have a framework for making decisions that are based on the information the data provides you with?
A solid, cross-functional data and analytics approach will take some time to develop. To see if you can discover more useful insights, start with simple tests. Bring in other company divisions. And don't think you have to wear this cap anymore; ask for assistance!