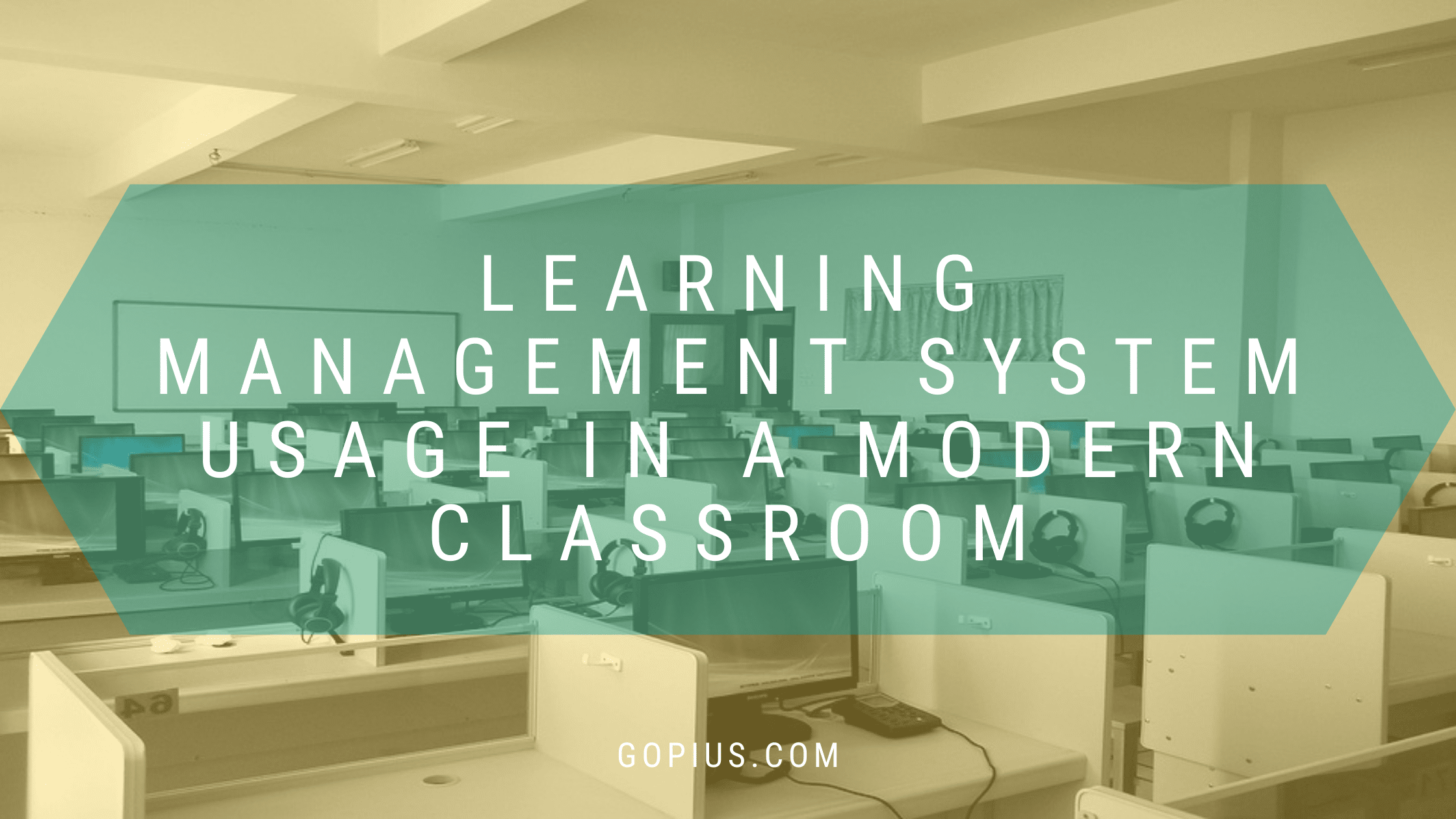 Learning Management System Usage in a Modern Classroom
In the modern classroom, learning goes beyond the simple tools of a whiteboard, marker and simple instructional materials. These days, an instructor or teacher who wants to impart the full range of knowledge to his students has to utilize the ever increasing and sophisticated learning management systems now available in order to further enrich the learning experience. In this article, we are going to provide you with a thorough guide on learning management system usage in a modern classroom. We hope you find this article both educating and enlightening.
But first, let's get a handle on what learning management system is all about.
What Learning Management System (LMS) is all about
A learning management system, or LMS for short, is a software application that is utilised for the administration, documentation, teaching, reporting, and delivery of educational courses, training programs, or learning and development programs. This system emerged as an offshoot of the e-learning system where information and communication technology is widely deployed to aid the process of teaching and learning in the classroom.
Learning management systems were designed in order to take care of learning and training gaps identified in older systems of teaching and learning. It is focused primarily on online learning delivery, although it also supports a wide range of other uses, thus acting as a platform from whence online content, including courses that are both asynchronous-based, and synchronous-based, are utilised.
An LMS may be needed to offer classroom management support for a teacher-led training or a flipped classroom, most especial in a higher educational setting.
read also: https://gopius.com/e-learning-for-schools-in-nigeria/
What is the Purpose of A Learning Management System?
An LMS can be used to deliver all kinds of instructional contents, including video, courses, and other teaching documents. In the modern classroom, an LMS will incorporate a variety of functionality such as rubric, teacher and instructor-facilitated learning, a discussion board, as well as the use of syllabus.
How Does An LMS Work?
Before we delve into how a typical LMS works, let's first of all look at the basic example of how an LMS can be deployed and utilised in a company.
For example, a company wants to educate and train its sales staff about a soon-to-be launched product. In order to achieve that, they use the course builder function incorporated into their LMS to create slides, bite-sized documentation, quizzes and certifications. Once they are done creating the materials, each member of the sales and marketing team can then log into the LMS with their individual personalized account to begin the process of learning (this is where the term 'e-learning' was coined from).
When an employee feels he or she is ready, they can take the quizzes or tests which are required before they can achieve certification; a proof that they are qualified to sell the product at the standard expected.
The LMS can then track the progress of each employee, so that administrators can ascertain how well learners are doing on the course material; who has qualified and who is still befuddled about the topic.
What Are The Benefits Of A Learning Management System?
An LMS gives an organisation (school) a place to centrally house its training and development content, allowing for a more centralised platform where training contents are stored and deployed.
It also saves money, since traditional forms of training such as seminars or training days could dig a deep financial hole in a company's lean purse.
It allows for learners to access their training kits from anywhere, as they can log in remotely and take their quizzes.
It allows for training at a learner's pace, and are readily accessed on different devices, both handheld and desktop.
Basic Components of an LMS to Consider | Learning Management System Usage in a Modern Classroom
With scores of LMSs usage now in the market, it's hard to find two with the same identical features. However, below are some fundamental features every LMS should be equipped with, before it can be considered appropriate for a modern classroom:
eLearning Standard Compliance:
this is the ability to exchange data with other eLearning software through compliance with eLearning standards such as SCORM and Tin-Can.
Multichannel Access:
Learners in almost all LMSs can access their account through different devices (desktop, tablets, and even smartphones).
Course Management, Creation of Import:
Administrators are empowered to either build courses using a built-in course builder, or import course materials from other formats.
Document Management:
Most LMSs are equipped with the ability to upload and manage documents containing curricular content.
Course calendar:
These are features that support the creations and publication of course schedules, deadlines, and tests.
Social features:
Most LMSs are equipped with social features such as notifications, messaging, and discussion forums in order to promote knowledge-sharing among learners
Tracking and reporting:
Almost all LMS has tracking and reporting features, allowing both administrators and learners to view average test scores, final scores, single user reports, and a lot more.
Assessment and Certification:
All LMSs are equipped with pre-course assessment (or diagnostic assessments) that can assess employee knowledge levels in order to assign suitable content to them. Most also support digital or physical certification.
Conclusion
In this article, we have been able to give you a comprehensive guide on choosing a learning management system for your classroom. We have also been able to tell you what they are used for, how they work, their benefits in today's learning environment, as well as the basic components of a typical LMS. We hope you learnt a thing or two from this article about the emerging world of learning management systems and how they are becoming popular in the teaching and training of staff and learners alike.