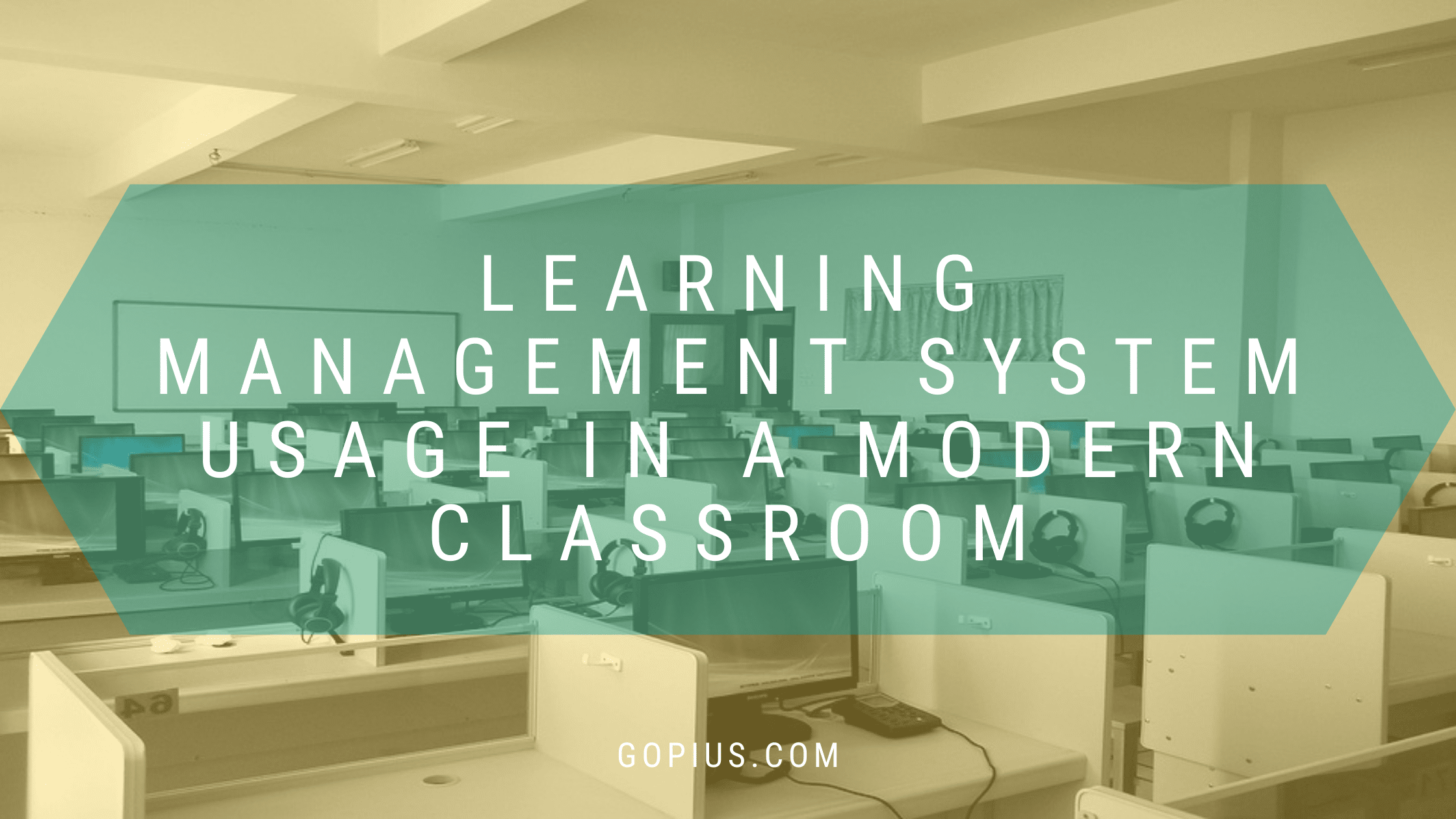 Learning Management System in Your Classroom | 3 Best Ways of Implementing an LMS
Putting a learning management system in your classroom can help you and your students succeed. In this guide, we'll go over exactly what an LMS is, why it's so useful for educators, and how to implement one in your class.
You'll learn about the most common features of an LMS, which learning management system software is right for you and your students, and examples of ways you can use an LMS to make teaching more productive, engaging, and effective. The days of paper handouts are long gone. Learning management systems are here to stay – so let's dive in!
What is an LMS?
First, let's tackle the big question: What is an LMS? An LMS is an online platform that hosts educational content and programming for students, teachers, and professors. It helps streamline the process of sharing and distributing course materials, and it provides a central location for academic collaboration.
More than just a place to publish content, an LMS helps you and your students track progress, manage workloads, and even assess your class – making it a vital part of the teaching process. By using an LMS, you can make your teaching more efficient, interactive, and engaging.
While there isn't a standard definition of what an LMS is, there are certain elements that are common to most systems. For example, most LMS provide a place for educators to post course materials, including notes, links, images, videos, and quizzes. They also make it easy for students to collaborate, and with their professors, by posting questions and creating discussions.
A learning management system, or LMS for short, is a software application that is utilised for the administration, documentation, teaching, reporting, and delivery of educational courses, training programs, or learning and development programs.
read also: https://gopius.com/e-learning-for-schools-in-nigeria/
Why use learning management systems in your classroom?
If you're just beginning to dabble in the world of eLearning, you might be wondering why you should even use an LMS in your classroom. After all, it's just one more thing to prepare, utilize, and manage. But LMSs have become a standard in educational technology in recent years, and for good reason: They've proven to be efficient and effective at teaching, tracking progress, and facilitating student-to-student interaction.
So why use an LMS in your classroom? LMSs make it easy to deliver content. They allow teachers to quickly post notes, links, images, videos, and even quizzes. They also provide a space for students to ask questions, provide feedback, and collaborate on projects.
Which LMS is right for you?
There are many LMS options out there, but how do you know which one is right for you and your students? There are a few things to consider when choosing an LMS, including price, ease of use, and functionality. Some of the most common LMSs include Blackboard, Canvas, Moodle, Desire2Learn, Zoom, and MyEdu.
When selecting the right LMS for you and your class, first consider which features are most important to you. Do you want to centralize your assignments? Are you looking for an easy way to keep track of grades? Do you want to make it easy for your students to communicate with each other? You'll want to choose an LMS that supports these and other important functions.
What Are The Benefits Of A Learning Management System?
An LMS gives a school a place to centrally house its training and development content, allowing for a more centralised platform where training contents are stored and deployed.
It also saves money, since traditional forms of training such as seminars or training days could dig a deep financial hole in a company's lean purse.
It allows for learners to access their training kits from anywhere, as they can log in remotely and take their quizzes.
It allows for training at a learner's pace, and are readily accessed on different devices, both handheld and desktop.
3 ways to make a classroom LMS more effective
Now that you've implemented an LMS, how can you make the most of it? We've outlined three ways you can maximize the effectiveness of your LMS.
1. Make your assignments visible to students.
With an LMS, you can easily share your assignments, including due dates and any supplemental information. This gives students a clear picture of what's expected of them, and it makes them feel more in control of their workload.
2. Make your class discussions interactive.
An LMS makes it easy for your students to post comments, questions, and other relevant information on any post – including assignments, links, and notes. This helps facilitate engaging discussions that can go well beyond the lecture hall.
3. Assess your students effectively.
Many LMSes allow teachers to create quizzes, surveys, and other assessments that students can take online. This makes it easy for students to access these assessments and for teachers to keep track of their results.
read also: Online Learning Management System | LMS in Nigeria
Basic Features of an LMS to Consider
With scores of LMSs usage now in the market, it's hard to find two with the same identical features. However, below are some fundamental features every LMS should be equipped with, before it can be considered appropriate for a modern classroom:
eLearning Standard Compliance:
this is the ability to exchange data with other eLearning software through compliance with eLearning standards such as SCORM and Tin-Can.
Multichannel Access:
Learners in almost all LMSs can access their account through different devices (desktop, tablets, and even smartphones).
Course Management, Creation of Import:
Administrators are empowered to either build courses using a built-in course builder, or import course materials from other formats.
Document Management:
Most LMSs are equipped with the ability to upload and manage documents containing curricular content.
Course calendar:
These are features that support the creations and publication of course schedules, deadlines, and tests.
Social features:
Most LMSs are equipped with social features such as notifications, messaging, and discussion forums in order to promote knowledge-sharing among learners
Tracking and reporting:
Almost all LMS has tracking and reporting features, allowing both administrators and learners to view average test scores, final scores, single user reports, and a lot more.
Assessment and Certification:
All LMSs are equipped with pre-course assessment (or diagnostic assessments) that can assess employee knowledge levels in order to assign suitable content to them. Most also support digital or physical certification.
Image Source: FreeImages
How to Implement a Learning Management System in Your Classroom?
Now that we've covered the basics of what an LMS is and why you might want to use one in your classroom, let's talk about how to implement one. There are a few ways to set up an LMS, but we'll focus on the most common approach for this LMS guide.
First, you'll want to select an LMS that you and your students can access from any computer or device. Once you've selected an LMS, you can create groups for each of your classes.
Next, you can go through each of your courses, inputting any relevant information. You can also set up user accounts for each of your students.
Finally, you can provide your students with login information and walk them through the process of using the LMS.
Conclusion
In this article, we have been able to give you a comprehensive guide on choosing a learning management system in your classroom. We have also been able to tell you what they are used for, how they work, their benefits in today's learning environment, as well as the basic components of a typical LMS. We hope you learnt a thing or two from this article about the emerging world of learning management systems and how they are becoming popular in the teaching and training of staff and learners alike.
An LMS can help you and your students succeed, but it's not a one-size-fits-all solution. It's important to choose the right LMS for your needs and your students' needs. Not only do different LMS offer various functionality, but they also have different user bases.
That's why it's important to do your research and select an LMS that meets your needs and your students' needs. It can help you streamline the teaching process, make your assignments more visible, facilitate engaging class discussions, and help you assess your students' progress.