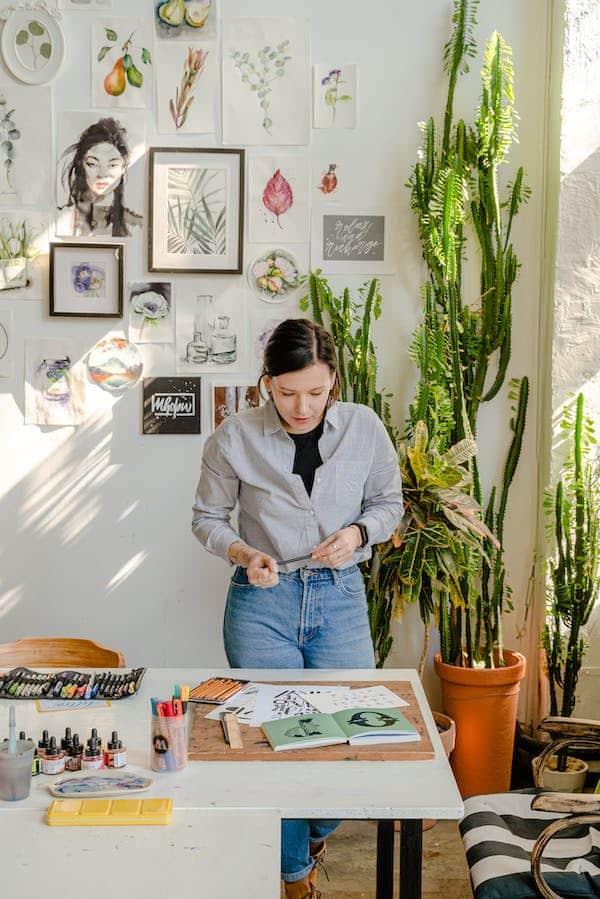 How to Get Successful Design Projects Done: 7 Steps To Success
Having successful design projects are not easy feats. Because design is a collaborative process, finishing a project with your team might be difficult. Collaboration may be challenging, but that doesn't imply it can't be done successfully.
This blog post will assist you in comprehending what factors contribute to the success of design projects so that you may exert the necessary effort and complete your projects as quickly as possible. Continue reading to learn more about how to complete successful design projects.
Set Your Expectations and Goals Up Front
Identifying your objectives and expectations is the first stage in completing successful design projects. You can use this to determine whether your expectations have been met or not. Establish objectives that are pertinent to you and your team.
Make sure your goals are in line with those of the client, the product, and the entire team if you are working on a software project. Make sure your aims are in line with the business's and their goals if the project is for internal usage only.
Your client's expectations may be an unanticipated difficulty for you during the process. If you don't know exactly what you want from a project, this may be difficult. If you don't know, you'll undoubtedly be let down. And you won't be able to complete any project successfully when you're down.
To stay focused and prevent disappointment, be careful to clearly outline your expectations and goals up front.
Read more: Ways to Begin Your Career as an Instructional Designer | 5 Skills in Demand
Clearly Define Roles and Responsibilities
A clear breakdown of jobs and responsibilities is crucial when several individuals are working on a project. You will gain a better understanding of who is in charge of what and when they must deliver if you do this. You will be able to modify your timetable if the deadline changes in any way. Additionally, having a clear breakdown can help you notify your client about the necessary changes to their product if they wish to participate in any design decisions.
You must be very careful about what you agree to while working on a project for a client. You can be expected to supply a variety of items throughout the project, including wireframes and designs, breakdowns, business requirements, functional requirements, technical specifications, documentation, etc. It is crucial to be extremely cautious when signing anything.
Make sure your clients comprehend the use cases, business needs, and functional requirements of their product while you work on the designs. Because you cannot design anything if you do not comprehend these concepts.
Attending Meetings is Crucial
If you have a meeting during the process, it is crucial that you attend. When working with your client, this will help you comprehend their expectations and timetable. Additionally, you can remind your customer of the appointment if the time has changed for whatever reason. It is crucial to remain accessible throughout the process, so be sure to let your team know if there are any instances where you won't be.
It is crucial to show up for meetings, to be available throughout the process, and to let your team know if there are any circumstances that prevent you from being present. It's crucial to know the type of client you're working with if you're executing a project for one.
Understanding the issues your client is having, the user journeys they are taking, the emotions they are experiencing, the business requirements they are facing, the challenges they are facing, the solutions they are trying to implement, their process, their goals, and their aspirations, etc., will help you understand this. You can create something that is pertinent to your client and addresses their difficulties in this way.
Last Words
As designers, it is our responsibility to see that our projects are completed effectively. In order to ensure that your projects are successful, it is crucial to understand what makes a design project effective. When working on design projects, it's necessary to set your objectives and goals up front.
You should also have a clear breakdown of your jobs and responsibilities. It's also crucial to show up for meetings, conduct periodic team evaluations and deliver successful design projects on time.