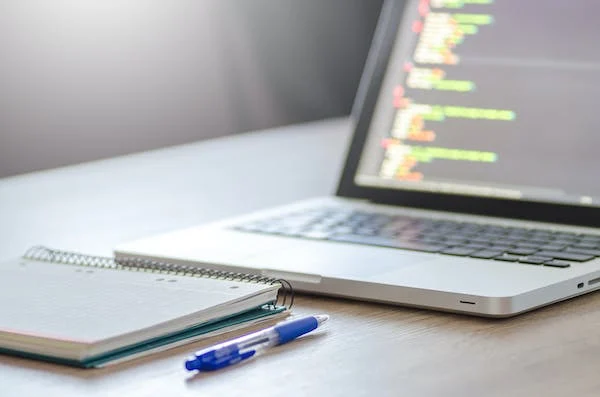 Top 15 Training Software Companies in Nigeria
In the last couple of years, there have been a major decline in the boom that the oil sector in Nigeria used to be associated with. Simultaneously, the ICT sector has seen a significant increase in value. The rapidly changing fortunes of these different sector has led to a major move away from the oil and gas industry and a move into the ICT sector in Nigeria. This article will discuss the top 15 training software companies in Nigeria.
While the oil and gas sector was relatively easy to get into; all one needed was a university degree in a relevant course, the ICT sector is a little different. Beyond having a degree in a relevant course, you need the right training to get into the ICT sector in Nigeria.
Now, it is one thing to know the kind of training that you need and another to know where to get such training. If you are looking to become a software engineer in Nigeria but do not know what school to attend, you do not have to worry. We've got you covered.
Also read: How To Conduct A Training Needs Assessment: A Step-by-Step Guide
The Top 15 Training Software Companies in Nigeria
1. Dallas Global Technologies
Dallas Global Technologies has its head office at 168, Zik Avenue, Awka, Anambra state. It is one of the most prominent in the ICT sector in Nigeria. Since coming into the scene, it has made a major mark in branding, the development of ecommerce sites, website development, and software development. Beyond merely providing software development services, this firm is also a training center for young people that want to build a career in software development in Nigeria.
2. Concept Group Limited
Concept Group Limited might not be the most famous software development firm in Nigeria. Nonetheless, it has been existing for a long time. This firm, located at 32, Montgomery road Sabo-Yaba, Lagos has been in operation for more than two decades.
Being around for over two decades is a reliable attestation to what this firm has to offer its clients and trainees. Well, there is more. Concept Group Limited is a recipient of a series of awards. These awards are both international and local. The implication of this is if you will be getting trained in software development in this firm, you will be getting a training that will last the test of time.
3. Dreamlabs Technology
Dreamlabs Technology is a firm that considers itself an expert in the making use of agile methodologies in breaking down huge projects into small units that can be handed very easily.
Furthermore, this organization works hand in hand with other organizations via the use of web and mobile technologies. This way, they are able to bring solutions that help yield more profits and fix software challenges
4. InfoTitans
InfoTitans is a Tech Giant that creates web and mobile apps, provides tech solutions, and builds software.
This firm is a major force in the ICT sector in Nigeria and is not associated with developing random products. Every product it develops is targeted at a client's business need. Furthermore, it has several pragmatic professionals that provide trusted and efficient technology solutions that help organizations become more productive.
5. Sheriffdeen Al Salam Communication
This IT firm is located deep in the heart of Northern Nigeria and is perhaps one of the most successful IT firms to come out of northern Nigeria. It is located at No. 195 Rumfa Sheu Street, Kano. So, if you reside in Kano and are looking to learn software development from a reputable firm, this is definitely one firm you must consider.
This Infotech company has carved a niche for itself so long as the design of websites, apps, and software for small organizations in Nigeria is concerned. Additionally, it is focused on creating an awareness of deep computer knowledge to members of the public and also imparting this knowledge into people.
6. Coquina Software Company Limited
This firm services financial firms such as insurance companies, stock brokering companies, mortgage and commercial banks. Furthermore, it produces customized software for firms in the pharmaceutical industry, health industry, oil and gas sector.
Coquina Software Company has its office in Uyo, Akwa Ibom State
7. Codespace Technologies
Located in Woji, Rivers State, Codepace is a major force so long as the development of customized business software in Nigeria is concerned. It develops software on various platforms. This includes websites and mobile apps.
In addition to the fact that this firm can be relied on to develop personalized software, it also is deep into teaching IT enthusiasts all there is to learn in the world of software development.
Codespace has a reputation for creating quality software. Also, it is associated with very affordable rates.
8. PureSoft Technologies
Located in Suite 211, Jinifa Plaza, Central Business District, Abuja, this software firm is focused on creating customized software. This makes it an IT firm that can come in as a handy partner if you are looking to get ahead of your peers in the IT industry.
Beyond simply being famous for creating customized software, PureSoft Technologies is strongly associated with content management system, mobile website development, corporative website development, eCommerce solution, enterprise mobility, online learning solutions, etc.
9. MSN Academy
MSN Academy is located at Ikeja, Lagos. It is a top-level tech school and offers cutting edge trainings for software development enthusiasts in Nigeria.
Beyond simply training students in software development, this institute also teaches its students presentation skills, communication skills, and technical skills.
Students that train in this institute can always be trusted to develop software that solve the needs of society as this is one of the requirements before they graduate
10. Denor Tec Computer Institute
Are you resident in the FCT and are looking to become a top level software developer? If yes, you might want to consider the Denor Tec Computer Institute. So long as ICT is concerned, there is a lot you can learn in this institute. However, it gives a premium focus to software development. Beyond training to become a software developer, in Denor Tec Computer Institute, you can learn graphic design, ICT office setup, ICT consultancy, poster design, Logo design, Hardware engineering, etc.
11. Excellent Bridge
Excellent Bridge has its office in Port Harcourt, Rivers and is an IT firm that offers web developing and designing, desktop publishing, and data management services. That's not all. It also pays major attention to software development.
12. EM Software
EM Software has its office in Lagos and is a specialist in developing customized software for banks. This firm has been in existence for a while and has built a reputation for being reliable.
13. Agis Technology Limited
Agis technology limited has its head office at Wuse, Abuja. It is a firm focused on software development and the creation of customized software.
14. Data Megathos
With its head office at Ikota shopping complex Ajah Lekki, Lagos, Data Megathos is a software development firm that also has its tentacles spread into bulk SMS marketing, email marketing, expert SEO, social media account management, etc.
15. Ibez Software House
This firm specializes in creating customized software for small and large businesses. These includes banks and non-financial firms. Beyond merely developing software, Ibez software house, manages these software.
What is the Most Famous IT Training institute in Nigeria
There are a handful of famous IT training institutes in Nigeria. Of this bunch, GNT Nigeria GNT seems to be the most famous. It is located in Lagos, has very-well trained staff and offers a broad spectrum of training in ICT.
Final Word
He biggest IT firms and training institutes in Nigeria are in Lagos and Abuja. Nonetheless, you do not have to visit any of these cities to get properly trained in IT. There are lots of other top-rated institutes where tech enthusiasts can get trained in various cities across Nigeria.