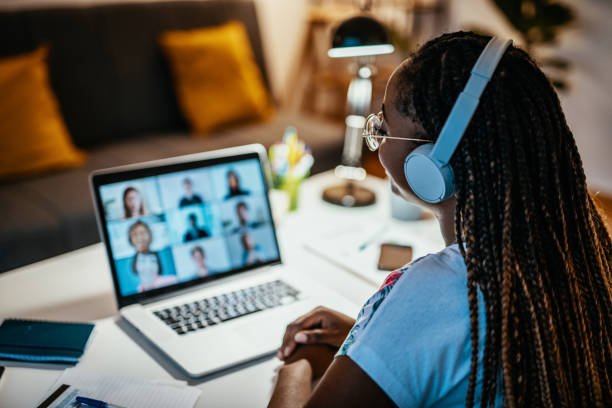 How To Become A Successful eLearning Consultant Through 7 Easy Tips
Have you thought of how to become a successful eLearning consultant? In today's fast-changing education world, eLearning is more important than ever before. The need for good online learning is increasing in businesses and schools.
In this situation, the job of an eLearning consultant has become more important. But what is an eLearning consultant, and what do they do. Let's learn more about this versatile profession.
Read: Online Learning Consultant: 5 Easy Step To Promote Your Business Online
Who is an eLearning Consultant
An eLearning consultant is a person who helps create and use online learning solutions for different people or businesses. They are the people who create successful online learning activities. These consultants have a variety of skills that include designing instruction, using technology, managing projects, and knowing a lot about how people learn.
The eLearning field has many roles and responsibilities. These include designing and developing online courses, managing learning platforms, and evaluating learner progress.
A consultant is someone who provides advice and expertise to help others solve problems or improve their work.
The Need For An eLearning Consultant
1. Needful assessment
eLearning consultants begin by figuring out what the specific learning requirements of their clients are. They evaluate their training programs to see how well they are doing, find areas where they need to improve, and understand the goals of their organization.
2. Instructional design
Once the experts understand what people need to learn, they create a plan for how they will teach it online. They make stuff to help people learn, set goals for what people should learn, and pick the best way to teach so that people actually learn.
3. Integrated technology
eLearning uses different types of technology, like Learning Management Systems (LMS) and tools for making multimedia content. Consultants know how to choose and bring together the best technology solutions to meet what their clients want.
4. Content development
eLearning consultants help to make eLearning lessons and oversee their creation. This can mean doing everything from creating learning materials to making interactive activities and multimedia items.
5. project management
Managing eLearning projects involves organizing and working together carefully. Consultants make sure that projects are finished on schedule, within the budget, and meet high standards of quality.
6. Assessment and Review
After the learning programs are used, eLearning consultants evaluate how well they worked. They collect opinions, study information, and make changes to make learning better all the time.
How to Become a Successful eLearning Consultant in Online
Being a successful eLearning consultant has many advantages, like being able to decide when you work and being in charge of yourself.
However, people who are new to the eLearning industry will quickly find out that the increasing popularity of eLearning has resulted in a lot of skilled eLearning consultants.
From the start, you need to be versatile and put in a lot of time, effort, and dedication to get good results. The great thing is that there are 7 tips that can assist you in succeeding in the long run, even if you don't have any previous experience with promoting eLearning
1. Pick a specific niche
Figuring out your specialty or specific area of interest.
Every person who works in eLearning has different skills, strong points, and abilities. To become a successful eLearning consultant, you need to first recognize your personal qualities and talents.
Then, you should determine how you can specialize and find a space in the market. You need to figure out how your skills and knowledge can be used to solve problems.
Clients are searching for eLearning consultants who can offer special services, like finding problems in their current eLearning program or examining their Big Data to make effective eLearning activities.
So, you need to know what you have to offer and how you can help them. Find areas where there is not enough supply and see if your skills can meet the demand, or do some research to find out which specific markets consistently do well.
Stay away from eLearning topics that only focus on popular trends, because these trends will eventually lose popularity. This means you will have to find a completely different topic to specialize in.
2. Competitive Research
Other experts in online learning can tell you a lot about the industry, its future direction, and how you fit in it. Make a list of the 5 best competitors in the industry, especially those who are similar to your business.
If you want to find out who your competition is, just do a quick search on the internet using words that are related to your business. Try to find out as many details as you can about the number of staff they have, the services they offer, how they charge for their services, and how they promote their online learning programs.
Also, make sure to carefully look at all the testimonials, ratings, and client reviews to understand what they are good at and what they need to improve on. If many reviewers are saying that something is expensive, you should think about that when deciding how much to charge for your own things.
3. Interact with your client's base
A good eLearning consultant needs to have trust, respect, and credibility when working closely with clients. Creating a good relationship with clients is one of the hardest parts of starting a new business, and it's the same for consulting industry.
You need to put in a lot of effort to create a good reputation, which will bring in new customers and make existing customers stay.
Make social media accounts where customers can find out about new services, promotions, and any online learning events that you are organizing. Make sure to contact them regularly and respond to their messages or emails promptly.
4. Finding the correct people to work with
Even though a person who works alone and is successful at teaching online may still require assistance every now and then. It's almost impossible to be good at everything. Make a list of people you have worked with before and keep in touch with them.
If you don't have any contacts in the eLearning field, you can try joining an online group or looking for freelancers on websites to connect with the right people.
The aim is to find a reliable group of eLearning experts who can use their skills and knowledge for upcoming eLearning projects.
Similarly, they might ask for your help when they need someone with your special skills for a project related to online learning.
5. Broadcast your service daily
Promoting your eLearning consulting services can take up a lot of time, especially if you are new to the eLearning industry. Take out some time every day, ideally for an hour or two, and advertise yourself on social media sites, forums, blogs, and any other online platforms that can be helpful in creating attention and interest for you.
It's a good idea to make a website and online portfolio where clients can find out about your eLearning services.
Always remember that in any relationship or situation, both parties involved have to give and take. For instance, taking the time to share helpful suggestions with your Twitter followers can help you create a positive impression of your brand.
6. Collect everything you need
Before you start working, make a list of all the things you have. This is about tools used for online learning and keeping track of your money resources. You will understand clearly what you have and what you still need for future eLearning projects.
This also helps you make better guesses for your customers, as you can add in any extra costs for more tools and materials.
Do you want to charge by the hour or have a set price for the work. This is the important question you need to ask yourself before taking on your first eLearning project. You will also have to figure out how much you should charge so that you can make money and stay competitive in your specific area of business.
Once more, you need to look into what your competition is charging and examine the rates in the eLearning industry. Don't hesitate to change your pricing strategy as you go along to find the best price for your eLearning services.