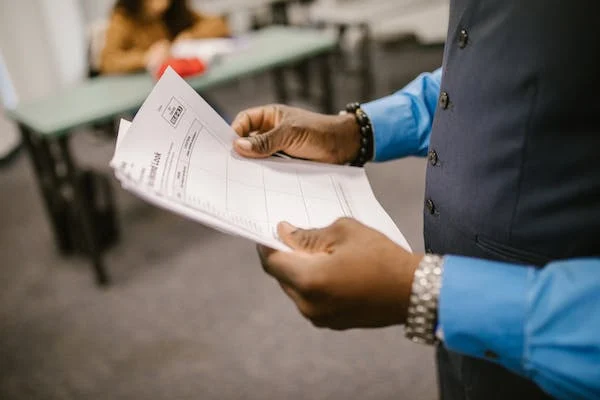 Top 10 Report Card Management Software for Schools in Nigeria
The education sector in Nigeria is not the most lucrative. Nigerian teachers are not the best paid professionals. Due to this, a good number of people think lowly of teachers and take running a school very lightly. This is where the report card management software comes in.
It might seem like running a school is something that just anyone can do. However, if you have made any attempts at doing so, you can attest to the fact that running a school is a difficult thing to do. There is a lot you will need to do and when these things are done manually, you might end up achieving very little after putting in a lot of work.
Beyond the fact that doing things such as taking note of attendance and looking through student fees records manually can be tasking, you could end up making mistakes. Mistakes can be corrected. However, there are times they might end up changing the course of one's life. As a result, you might wish to stay away from them.
If you must avoid errors while running a school in Nigeria and doing things such as computing results, you will need to take advantage of the existence of technology. One way to do this is by making use of report card management software for schools in Nigeria.
It is one thing to know about the existence of report card management software and another to know the right report card management software for your school. If you have never made use of a report card management software, you might struggle to get the right one. Well, this is not something you have to worry about as we have got you covered.
Also read: Investing in School Report Card Management Software: A Comprehensive Guide
Contained in this article are the Top 10 report card management software for schools in Nigeria. Continue reading to learn more about them.
ScholarSYS
ScholarSYS is a trustworthy student record management system. It links easily with MS office. So, its menu can always be personalized to suit your needs or the needs of your school. It comes with several modules, popular among them are staff administration, fees collection, and student information.
This software might not be the best for very large institutions. However, medium and small institutions can get the best out of it. One more thing, this report card management software is one you can be certain will not drill a hole in your pocket.
Class365
Class365 can be used by universities, polytechnics, secondary schools, and primary schools. It is cloud-based and comes with tools that can be relied on to carryout everyday academic activities.
Since this software ensures that tasks such reporting, grading, attendance tracking, and fees management are automated, there is a significant increase in productivity and efficiency. Although this software has a good number of tools, it lacks a module for transportation.
Alma
Alma was basically designed to ensure that the day to day running of educational institutions is made simple. It is cloud-based and can be modified to fit a school's needs.
This software is very good for decision making and improved planning as it comes with high-level analysis tools and data manipulation. Some of the tools that are available on this software are fee management system, medical record management system, etc.
Although communication on this software is great, its reporting module might need some upgrading.
Gradelink SIS
This software does not only help with report card management. It can be used in taking care of all the needs of dioceses, districts, K12 schools, and preschools. It comes with a handful of tools. Some of them are grading, reporting, attendance marking, class scheduling, etc.
This software is cloud-based. So, data is safe. That's not all. Stakeholders will not have any struggle accessing it.
Due to the design of this software, it is easy to use. This is in addition to the fact that parents and teachers can communicate properly on it.
Chanakya ERP
This school report card management software comes with a good set of features. Popular among them are fees management, attendance monitoring, grading system, and library assistance. It comes with an interface that makes it very easy to use. You do not need to be tech-savvy to get the best out of this school report card software.
This software can be used on the go as it comes with a mobile app. So, you do not have to wait till you get close to your PC before using it.
Fedena
Fedena is not limited to use in primary and secondary schools alone. It can also be used in higher institutions. It is generally reliable, scalable and secure and this has earned it a reputation in the EdTech industry. Fedena is a global brand and has its presence in over 200 countries of the world. Additionally, it services more than 40,000 schools all over the world.
The user interface for this program is simple and straightforward to understand. It was also designed to ensure that its users enjoy premium communication in real time. This report card management software might be easy to use and might even boast of very good security. Nonetheless, you can only use it on your PC as it lacks a mobile app.
Edmatix
Edmatix is cloud-based, has an intuitive interface and is very user-friendly. Although popular as a report card management software, Edmatix does more than simply manage a student's report card. It can be used in recording attendance count, academic record, student fees, etc. It comes with several features that make it great for parents, teachers, and administrators.
Software for managing student records in the cloud called Edmatix has an easy-to-use interface. It serves as a central database for keeping track of all student-related data, such as tuition costs, academic standing, attendance statistics, and more. It is beneficial to the administration, teachers and parents too.
This software can be accessed on several types of browsers and also from different devices. You do not necessarily need a PC before you are able to access it.
iGradePlus
This software is efficient and affordable. As a matter of fact, it is perhaps one of the most affordable software you will come across when looking for something for school report card management. It comes with tools that parents, administrators, and teachers will benefit greatly from. Furthermore, this platform was designed to give room for personalization. This means, you can always edit a module to add one that you think you need. Some of the modules that already come with this software are custom report generation and grade management.
Furthermore, you can use this software at anytime or place, set it up very easily, choose either a free plan or a premium plan.
feKara
Regardless of the type of educational institution, this school report card software can be used. It was designed to support different data formats that schools use. Additionally, it makes room for parents and teachers to view a student's report card easily. Furthermore, information sharing is also easy.
With this software, you do not need to be at home or in the office before checking an urgent piece of information. It is mobile friendly. So, you can use it on an internet-enabled phone.
Gibbon
Are you looking to get a school report card management software and are bent on getting something simple and flexible? If yes, Gibbon might be the best software for you. It offers schools all the freedom and control that they need.
This software was designed to give students the freedom of submitting assignments through the internet. Also its portal can use used by teachers in assigning classes and projects. There are lots of positive features linked to this school report card software. However, it is not mobile friendly. The implication of this is you will be unable to make use of it when you are far from your PC.
Final Word
A good number of the school report card management software that made it to this article were designed to do more than just manage a student's academic report. So, when you get them, you will be killing several birds with just one stone.