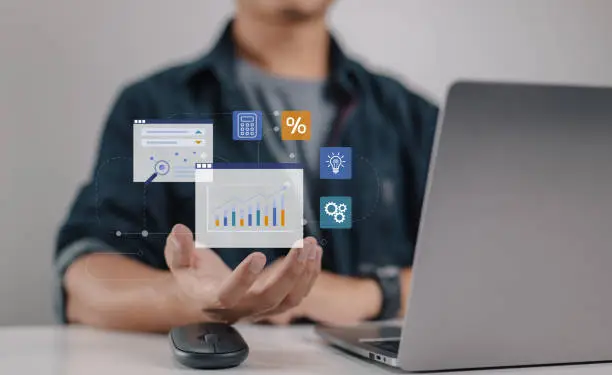 Online Learning Consultant: 5 Easy Step To Promote Your Business Online
If you are an online learning consultant, starting your own training consultancy business can be difficult. It takes a lot of time and effort to develop the necessary skills, plan everything, and then actually build the business.
However, you still have more work to do. To be successful as an online learning consultant, you should focus on advertising your business.
In this article, we will discuss methods to advertise your expertise as an online learning consultant on the internet, and why it is important to be listed in a directory specifically for eLearning.
Read: Can LMS Support ILT Without Any Cons
5 Simple Steps to Promote your Expertise as an Online Learning Consultant
Many professionals often use printed marketing materials, meet people in person, and rely on referrals to promote their business. But now, thanks to the internet, we have better and cheaper ways to promote ourselves instead of spending a lot on a billboard.
Here are 5 suggestions that training consultants can use to advertise their expertise as online learning consultants.
1. Create your own professional website
Having a good and trustworthy website is really important for your online marketing plan. When you talk to potential customers, they usually look at your website first to see if you are trustworthy and what your company believes in. So, remember to put in your bio, work samples, and links to your other social media accounts.
Select specific words that assist in improving the visibility of your website on search engines and enhance the number of visitors that come to your site naturally.
Make sure you focus on how your website looks and make sure all the information is current. If you don't take care of your website, people might think your work is not good.
Social media is now very popular in the world of online marketing because it is effective. It's free for everyone to use. Use your social media accounts to promote your skills as an online learning consultant by sharing interesting articles and giving helpful advice.
You can make new friends and meet new people by joining training consultant groups. Try to connect with other professionals by talking about interesting topics or offering assistance when others ask questions. By doing this, you will gain trust and become a reliable source in your field over time.
3. Make Content
Writing and sharing interesting content is an important part of showcasing your skills as an online learning consultant. You can create a blog to post articles that are friendly to search engines. These articles can be about common problems in your industry or they can answer questions that clients often ask.
Marketing videos are becoming more and more popular. As you would expect, a video that explains your services is more interesting for potential customers than a text-based advertisement.
Another good way to share what you know is by hosting online seminars. They offer you the opportunity to become a respected expert, grow your connections, and create a community of valuable conversations.
4. Use PPC Advertising
The internet has a lot of ways to help advertise your business for free, but there are a few options that are worth paying for. Ads that you pay for on search engines or social media sites can be very helpful in getting people to go to your website. You can choose which words to use in your ad and only pay for people who click on it and visit your website.
The cost can vary based on the specific keywords and market you are focusing on, but you can find a balance between bringing in new customers and staying within your budget.
5. Sign up for a specific list of names
The advice we have given so far needs you to keep working on it. What if you could get some assistance in promoting your skills as an online learning consultant. Special directories provide an inexpensive way to reach your desired audience.
They can help your website get more visitors by advertising your business to a specific group of people and collecting useful opinions.
A directory that focuses on a specific topic is a good place to share your articles and reach more people. Let's learn more about the advantages of signing up for an online directory in the next part.
Reasons To Add your Business To A Specialized Online Directory For eLearning
As we saw, there are many ways to successfully advertise your business on the internet. But, if you want to make sure that you are doing better than your rivals in training consultancy, you should add your business to a directory specifically for online learning.
A directory that focuses on specific areas can help you promote your expertise as an online learning consultant to a specific group of people and attract more visitors to your website.
Let's look at 6 reasons why it's important for your business to be listed on an online eLearning directory.
1. A Professional Website Should Be Created
All the people who currently use your services and all the people who might use your services in the future are using the internet.
So, if you list your online training consultant business in a specialized eLearning directory, it makes it more likely for your business to show up in search engine results.
As a result, more people will find your website and probably go to it. Having more people visit your website means there is a greater chance of finding new customers and making more money. Don't forget to add your business to many directories so more people can see it.
2. Get Social Validation Through Reviews
You can give your opinions and ratings on the businesses you have worked with on a trustworthy website. Many business people think that directories are bad because they might get bad reviews, but good ratings can show that your business is trustworthy.
When people look in directories, they usually pick companies with a lot of good reviews. If you deal with a bad review correctly, it won't harm your brand's reputation.
Besides showing that others approve of your business, reviews also give you information on how you can make your services better.
3. Generated Awareness About Your Brand
Today, it is very important for any company to make sure people know about their brand. In simpler terms, brands want to be well-known and respected among the people in their specific industry.
When you list your business in an eLearning directory, it means that when someone searches for specific words, your business will show up with other similar businesses.
Even if the person doesn't choose to click on your listing, they can still view your business and a short description. Each time this happens, people become more familiar with your brand, which may make them more likely to engage with your listing in the future.
4. Have a Target Audience
Online directories are websites that many people visit every day to find businesses and services. They are like online advertising platforms. Most importantly, most of these visitors are the people you want to reach.
So, you can make sure that people who are really interested in your expertise as an online training consultant will be able to find it. If you decide to invest in a PPC listing, you can benefit from geo-bidding.
This means your business will be promoted to clients in your local area. You can grow your customer base by reaching both international and local markets.
5. Improve Websites Search Engine Optimisation
The main aim when adding your business to a specific online eLearning directory is for it to show up on the top of the first page when people search for it on search engines. By doing this, you can get more people to visit your website and attract more customers.
Directories help improve your website's SEO by giving you important links to your site and confirming the accuracy of the information you share about your business online.
This credibility makes your website appear higher in search engine results. To improve your SEO, select only a few main keywords and naturally include them in your listing.
6. Good Value Advertisement
Promoting your business can cost a lot of money, especially if you have a small business. However, you can usually list your business in online directories for free or for a small amount of money.
So, you can get more people to visit your website, convert them into leads, and make more money without spending a lot. If you don't have much money to spend on marketing, it is clear that a specialized directory listing is the best option.
Conclusion
If you want to stand out from your competition, it's important to advertise and showcase your expertise as an online training consultant. In order to get more customers and become well-known in your field, you need to focus on having a strong online presence and being active on social media.
Most importantly, you should think about adding your business to an online directory that focuses on your specific industry. This will help you reach more people and make more money.