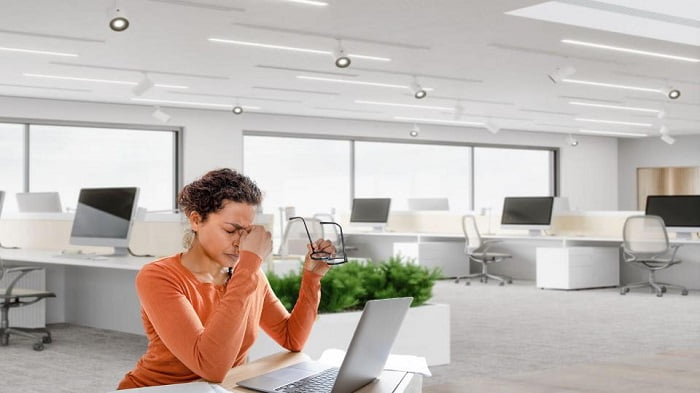 10 Challenges of Managing a Learning Management System
An effective eLearning tool for businesses and educational institutions to train staff, clients, and students is a learning management system (LMS).
According to the 2017 HCM Outlook Survey by Brandon Hall Group, eLearning can cut employee training time by anywhere between 40% and 60%.
Whether they are for internal staff, outside partners, consumers, or students, effective, engaging online training and certification programs may be created, hosted, and delivered with the help of an LMS. Depending on your viewpoint, an LMS can have power and benefits.
For the learner, training is all about having access to knowledge and training materials in one place, tracking this, and recording evidence of their accomplishments.
The capacity to track learners' training and exploit this data can have even greater advantages for the organization offering the training.
A company that offers training to outside students may also decide to sell that training, giving them the opportunity to make money and perhaps even profit from their training.
In the end, an LMS is merely a tool, and using it properly involves a variety of difficulties.
We'll examine some of these issues in this article based on our personal management of various training programs and LMS solutions over the course of 30 years.
Let's go over to the 10 challenges of managing learning management system in more depth.
1. Delegation of Roles
There are important tasks that must be completed by qualified individuals for an LMS to operate correctly.
Then there are instructor responsibilities, which include producing and organizing courses, and then there are general administrative tasks like registering users and granting access levels.
One of the first steps in managing an LMS is to assign core roles and tasks to important departments like HR, IT, and Operations, among others.
There should be debates about who gets to do what, with specific limitations for each job and explicit explanations of what those roles include.
It should be clear who is in charge of each aspect of maintaining the LMS. There will be responsibility with an organizational framework in place, which will encourage everyone to complete their tasks correctly.
2. Onboarding of Users
One of the biggest challenges is getting people to use an LMS. User onboarding presents a variety of challenges, from leaders and managers who may not be the most technologically knowledgeable to learners who may not be interested in interacting with what appears to be a complicated learning approach.
Therefore, it's essential to consider the unique needs of each end user.
The rest of the organization can be informed and made aware of the advantages of adopting an LMS through an internal marketing campaign. Offering rewards for passing courses is another powerful method of luring students and can aid in promoting eLearning to other partners and students.
3. Managing Time
The exhilaration of having an LMS in place might cause people to underestimate the time and work required to keep it running smoothly.
Even just creating the courses itself can consume a sizable amount of work time, especially if they need to be customized to meet the needs of a particular organization and its divisions.
Of course, this doesn't stop once the course is out because it will eventually need to be updated, new courses will need to be developed, and older ones will need to be retired.
All of this demands administration and resources.
It's a good idea to make a schedule with realistic delivery dates. Even more crucial is observing these deadlines. It is necessary to take into account every factor involved in performing assignments.
It is all too simple to miss procedures like obtaining senior management approval and obtaining sufficient IT resources.
4. IT Resource Administration
Speaking of IT resources, an internal IT department may find operating an LMS to be highly taxing. LMS systems are substantial, intricate instruments that demand in-depth understanding.
They put particular expectations on an IT department that is frequently unaccustomed to such tools.
IT needs to take care of a number of difficulties, including server upkeep, technical assistance, and cyber security integration with internal technologies like your Human Resources Information System (HRIS).
It can be difficult to simply ensure that an LMS housed on a private server is operational and available across a variety of devices.
In order to distribute IT resources effectively without sacrificing the LMS's efficacy, an honest assessment of those resources is required.
Investigating the LMS vendor's IT assistance, which can also include hosting, might be an alternative choice.
5. Creating and Publishing Content
Organizations that choose to design their own training materials must first become familiar with the several course building tools that are available.
To fully utilize the technology, they must also embrace eLearning approaches. The days of giving online courses in a PowerPoint-like format are long gone.
Learners nowadays are far more adept with media and have learned to demand an interactive, engaging, and frequently media-heavy experience.
Naturally, this involves including images, movies, and audio. However, it may also call for animations, 3D games, and interactive components.
Companies may increase employee engagement by up to 18% with a compelling training program, so the advantages are obvious, but the level of knowledge needed might be high.
The next step is publishing content, which necessitates knowledge with the LMS publishing tools. In today's online learning environments, using reference materials is commonplace, therefore integrating third-party information with the LMS is another issue.
6. Tracking and Reporting Development
Utilizing the data an LMS gives is the only surefire way to determine whether it is having an effect. Most every action a user makes when interacting with a modern LMS is recorded by built-in data tracking.
Administrators, managers, and instructors ought to have access to a wealth of useful information regarding everything from passing exams to finishing courses.
The difficulty is in properly analyzing and interpreting the data to generate reports that accurately reflect the effects of the LMS. This can be made simpler by a feature-rich LMS by showing data in graphs and charts.
A company can focus on its strengths and address its flaws by using trustworthy reports to inform its decisions.
7. Personalization
Each organization has a unique set of training objectives that cannot all be met by a one-size-fits-all strategy. Because of this, an LMS must offer a variety of customization choices.
Administrators and course designers can modify the layout of the LMS to meet the demands of the learners thanks to the degree of freedom provided to the users.
The LMS determines how much control users have over customization. As long as they have coding or programming skills, users of an open-source LMS have complete freedom to modify everything from the program's appearance to its user interface.
With a commercial LMS, users will probably have to contend with customization limitations.
You must, of course, keep in mind that your company's brand is frequently updated and that web design techniques are constantly being refined.
As a result, you'll be surprised at how quickly an LMS theme can start to look dated and in need of a refresh. Frequently, this is not an easy task and must be outsourced to someone who has the necessary skills.
8. End-User Assistance
Unavoidably, some LMS users will encounter issues or have inquiries regarding how specific features operate. The inability to respond to these questions might make utilizing an LMS difficult.
If the users find the LMS difficult to use, there is a good likelihood that it won't ever be widely embraced.
The provision of instruction on how to use an LMS's more sophisticated capabilities is included in end-user support. Additionally, organizations who decide to offer their training must meet extra restrictions (e.g. payment handling).
The capacity of an LMS to genuinely revolutionize learning for learners is limited by its absence. Then, funds must be
allocated to the development and upkeep of guides as well as the hiring of specialized support personnel who can provide learners with an effective and efficient level of support.
Support via phone, chat, and email might be provided in this case by a dedicated staff member.
Since many LMSs offer round-the-clock access, dedicated experts may need to be on call to address difficult student issues. Of course, your support personnel may also need to be available 24/7.
9. Adherence to Data Privacy
The General Data Protection Regulation (GDPR), a legislation that safeguards a person's personal data, has been in effect in the EU for organizations that process data since May 25, 2018.
An LMS could be used to gather such data. If an LMS is used by an organization, significant procedures must be taken to establish and maintain GDPR compliance.
Security procedures must be established and communicated to the organization in order to protect each user's privacy.
The ideal way to share this information is to have a data protection officer within the IT department or hire a consultant from a cybersecurity firm. Additionally, an LMS-delivered course on GDPR compliance can be a useful addition to the curriculum.
10. Promoting the Training Course
Selling your own training program has the extra benefit of increasing your income, but it also has its share of difficulties.
The infrastructure and financial processes needed to handle the entire process—from building an online catalog to managing the flood of students—tend to be lacking in organizations without an e-commerce presence.
Selling training without the proper infrastructure frequently results in the program not starting or not having enough funding to fully subsidize the training.
Conclusion
LMS vendors are more familiar with their goods than customers are. They are more qualified to configure their LMS so that it best meets the needs of their customers, and they can give precise responses to any troubleshooting queries.
They can help with course organization and deployment, especially if they have pre-made content or working relationships with other training vendors.
The convenience that a managed LMS offers is a wise business choice if the challenges of self-managing an LMS appear too great.