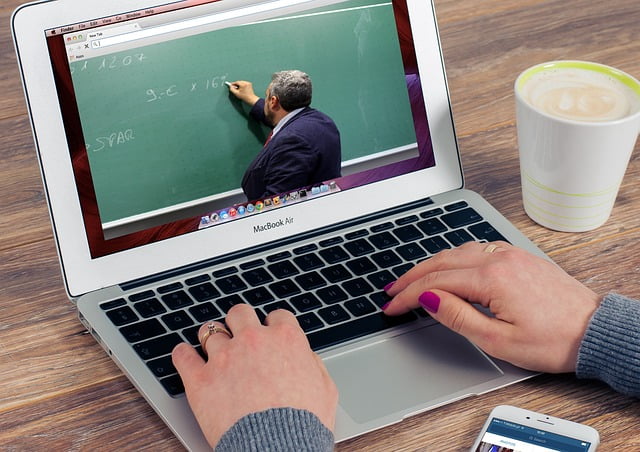 5 Successful Ways To Sell Online Courses From Your Website
The growing eLearning industry offers chances for educational entrepreneurs to share their knowledge and make money as they sell online courses. If you know a lot about something and want to show how good you are, you can make classes on the internet and sell them to people. All you need to do is make courses that people can download and use to learn about something new or gain new skills.
However, the biggest issue that educators have when trying to figure out how to sell online courses is whether they should put the courses on a marketplace platform or on their own website. In this article, we talk about why it's a good idea to sell online courses from your own website and we explain how to do it.
Also read: Online Distance Learning: The New Face of Learning
Why do you need to sell online courses from your own website?
Before we talk about how to sell courses on your own website, let's talk about why it is important compared to selling them on websites like Udemy.
Firstly, we will explain why it is not a good idea for course creators who want to sell online courses to host their courses on eLearning marketplaces.
You do not possess the platform or the brand.
You do not have control over the people who visit your website.
You cannot keep all of the money you make.
You cannot interact with students.
You cannot make decisions about the rules, like the refund policy.
Anyone who has made a lot of money selling online courses would warn you that these are warning signs. If you don't have much control over the different parts of the business, then you will have to face more risk.
If you still have doubts, here are a few reasons why selling courses from your own course platform is a great idea;
Starting a business doesn't have to be expensive. The initial costs can be kept low.
Making a website for a course in the past was difficult. However, with the advancements in technology that we have today, it is now possible to create a course platform without needing a large amount of money or investment. There are copies of popular eLearning websites or marketplaces for sale in the market.
Broad Audience Reach means reaching a large number of people
This point can be surprising for a lot of people. You may be curious about how to reach more people than popular eLearning platforms like Coursera or Udemy can. The answer is easy: When you create and sell courses on your own online course platform, you can reach people everywhere without being restricted by location. Third-party marketplaces restrict creators from selling their courses to a large number of audiences or specific groups of people.
Creating a brand and getting it known by people
Creating a recognizable name and reputation for your eLearning business takes effort, but it is crucial for your development. When you host online courses on eLearning websites, it can make it difficult for people to recognize your brand because you can't directly connect with your audience and promote your brand. When you use your own course platform to host online classes, more people will see and recognize your brand among the people you are trying to teach.
Being able to freely choose and use different methods and strategies to promote and sell products or services
eLearning platforms have ways to promote themselves, which is good to a certain point. However, if you want to concentrate on making your brand bigger, it's important to have control over how you market it. When you create online courses on your own course website, you can use marketing techniques such as sending emails, promoting on social media, paying for advertisements on social platforms, and more.
Collecting information about what customers think and feel is called gathering customer insights. This involves finding out what customers like, dislike, and want in order to make better decisions for a business. By understanding and analyzing these insights, businesses can improve their products, services, and overall customer experience.
When you make a website for courses, you can add special tools to see how many people visit and what they do. This helps you give the right courses to the people who visit your site.
The amount of profit gained compared to the amount of money invested
You don't have to pay any fees or charges when you sell your courses on your online learning platform. All these charges are blocking your revenue from growing. When you have your own platform for online courses, you get to keep all the money for yourself. You have control over how much commission you can earn and how much you charge for your courses. This is not possible when you use other websites to sell your online courses.
Making changes to your course platform according to your preferences or needs
Having courses on the marketplace means you cannot change how your course page looks. However, if you make your own course platform, you have the ability to add special features and functions to make your courses more interesting and provide a great online learning experience for your students.
Offer educational courses on your personal website for people to purchase and learn from remotely
If you want to have more control over every step of selling online courses, from making the lessons to getting paid, the best option is to sell the courses on your own website. It's a great option if you want to effectively expand your online learning business and grow it quickly.
5 Successful Ways To Sell Online Courses From Your Website
1. Come up with ideas for topics to use in a course
If you want to make money selling online courses, the first step is to come up with ideas for courses. For best results, come up with different ideas for content that will assist you in successfully starting online courses. When deciding what to teach in your online course, think about the kind of eLearning business you have and what information you want to share.
This makes more people interested in your eLearning business and helps you become more trusted in the market. A good way to come up with more ideas for your course topics is to directly ask your intended audience for their input and suggestions. This can help you gain a fresh perspective and discover new ideas.
2. Make sure your content idea is good and worth pursuing
After collecting some good ideas for your course content, make sure to check if each one will be effective and choose the best option. Checking if people are interested in your course concept before selling the actual content will increase sales and make more money for your online learning brand. It is a good idea to make sure people will definitely purchase your online course before you start making it.
Remember, it's important to not create course content based solely on popular or trendy ideas. Instead, create courses about subjects you know a lot about and make sure your intended audience enjoys them.
3. Create your own unique and personalized website
To sell online courses well, you must make a personalized website that makes it easy for people to buy them. Ideally, you want your eLearning website to appear different and polished, which is very important to make a good first impression on your intended audience.
However, creating your own online course website from scratch can be expensive and time-consuming. The smartest option is to use a course management software that acts as a website creator to make your own eLearning platform or a marketplace similar to Udemy.
These software programs are already made or copied scripts that have built-in features (both simple and advanced) to work for learners, tutors, and administrators all on the same platform. It has features like separate dashboards for users to manage their courses and payments effectively. Search for scripts like Pinlearn that have a very simple interface and are effective for both Tutors and learners.
4. Make a class that can be taken on the internet
Making sure that an online course is well organized and easy to follow is just as crucial as creating a website for eLearning. In simpler words, doing this can help you provide a better learning experience and motivate the people you want to teach to purchase your courses. When you create online courses, think about including both audio lessons and video lessons. This helps you understand how to begin, how much work to do, and how long it takes to start your course.
Providing different ways to deliver information is a great way to keep people interested in what they are learning. Ideally, you want to create classes that are both captivating and enjoyable. People see online courses that use videos as being more valuable. This means that learners would be willing to pay more for video courses with premium video content compared to courses that only have audio.
Many people create successful online courses by using a technique called drip methodology. It means dividing classes over different days, weeks, or even months. This helps students understand the information before moving on to the next section. You can also teach the entire course all at once, allowing learners to learn at their own speed.
5. Learn why your online course is different from others
In order to advertise and sell your courses well, it is vital to know what makes them stand out from others. This is what makes your online course different from other courses in the eLearning industry. Your course can have many unique selling points, but be sure to focus on the most important one to make it easier to promote your course.
Finding your course niche will help you determine the special features of your course. Your intended learners will quickly see the benefits compared to your competition, which will make it easier for you to sell your online courses quickly.
Summary
Making and selling courses from your online course platform might seem hard, but it can be very rewarding and make you a lot of money if done correctly. As a course creator, you make something once and can sell it many times. This is a good method for many online learning brands.