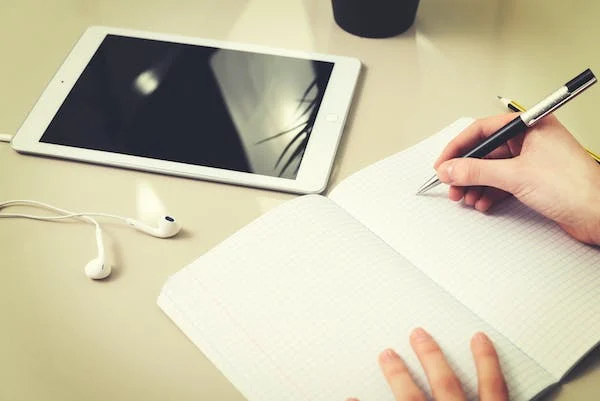 How To Grab A job in E-Learning Instructional Design: 8 Outstanding Advices
Your new e-learning program is written and prepared for release. You're enthusiastic about the potential of this new platform, but you're also concerned that if it doesn't start making money right away, you might not be able to pay your expenses. You have no idea where to begin or how to gain experience, let alone get paid for designing e-learning programs because you have no prior experience in the field.
For those who appreciate writing and logically organizing and presenting information, a job in e-learning instructional design is ideal. If you've never worked in it before, it's also one of the hardest fields to break into. You need particular skills and opportunities that might not be as readily available to you as they are to others in order to get the job you want and make a living wage.
But this doesn't mean that anyone who wants to learn how to create an e-learning instructional design programs on their own schedule or with the help of cost-free internet resources is out of luck. Continue reading to learn more about the duties of an instructional designer, their annual salary, and several methods for getting compensated for your job without spending any money or time outside of your regular schedule.
Also read: Get A Certificate In Instructional Design: 3 Things to Immediately Avoid
How Do You Define Instructional Design?
Planning and developing digital training for instructors and students is called instructional design. It involves designing effective, simple-to-understand learning experiences. This can involve creating materials for face-to-face meetings, online classes, visual simulations, or simulations with computer-generated imagery.
To make the subject matter easy and enjoyable to absorb, the instructional designer develops the content's structure and flow. They also assist the teacher or content creator in developing a strategy for conveying the knowledge in a clear, thorough, and memorable manner.
Occupational Option for Instructional Designers
You require a bachelor's degree in an area related to education, such as communications, computer science, or psychology, to pursue a career in instructional design. Additionally, you'll need to have some of your own portfolio works and familiarity with course design.
You'll probably begin as an entry-level creative or instructional designer, earning wages that are somewhat below minimum wage. But as your expertise increases and you become more specialized, you'll move into management positions and have the chance to make more money.
How to Find Employment in E-Learning Instructional Design Without Spending Any Money
While the salary for those with experience producing e-learning instructional design programs can be considerable, it's not always necessary to pay for employment. Finding an educational organization or business that requires an instructional design or course creation for an existing program is the first step in carrying this out.
Then, when the program is being developed, you will need to donate your time to assist in it. Start attempting to gain experience on your own time and through online resources like Courser, Audacity, or Treehouse as soon as you have the feel of it.
How to Transition from Unemployment to Employment as an E-Learning
Here are a few techniques to aid you in finding possibilities as an instructional designer now that you know what you're looking for.
Participate in the local design scene. Meeting others that share your interests and discovering collaborative projects to participate in can be accomplished through meetings, conferences, and online groups. On websites like Meetup.com, your local design community may offer jobs, or you may start your own.
Look for educational institutions that require assistance in developing courses.
These can be discovered on Facebook Groups, LinkedIn, and websites like Education Job Search. Attend design and development conferences where you may network with professionals in your field and locate panels on subjects you're interested in learning more about.
Look for websites that provide free educational resources. When it comes to learning a new programming language, learning a program or getting a general understanding can be helpful.
Make an effort to participate in open source projects where you may contribute code and establish a name for yourself in the programming world.
Remember that it's better to search for positions that are relevant to your talents than positions with titles that sound like they'd be a good fit.
Advice on How to Find Instructional Design Jobs for Free
Volunteering is a great way to gain experience and receive some priceless free experience.
Keep your CV current and your cover letter brief and straightforward. When applying for jobs, a cover letter can help you stand out from the crowd.
Make sure your CV and cover letter include a complete summary of your talents and abilities. Employing managers will take note of you if you do this.
Check that your resume and cover letter both list and prominently display all the appropriate certifications and licenses.
While you are hunting for work, compile a portfolio of your completed projects to demonstrate your skills to hiring managers. This might be as easy as compiling a list of links to your greatest projects on your website or as basic as maintaining an updated Google Drive folder for your projects.
– Educational program Put yourself in the position of interviewing with your future self by dressing appropriately and preparing a thoughtful elevator pitch for when the right time arises.
When you don't receive your first few employment offers, don't give up. Instead, focus on understanding why you weren't hired and how you might make that improvement for the next job offer.
Consider earning a professional certification, such as the Project Management Professional (PMP) designation from the Project Management Institute (PMI), which will help you stand out more in the hiring process.
To Sum Up
It's time to get started now that you have a better understanding of what an instructional designer performs and where you may get employment. As you grow your primary career, keep in mind that you should consider this as a side hustle rather than something you will need to perform full-time to support yourself.
Despite the low compensation, it's much less stressful than working a 9 to 5 job full-time, and it can help you develop skills you can use in other professions. Anyone can learn how to create eLearning programs on their own time and for a living if they are persistent and patient.