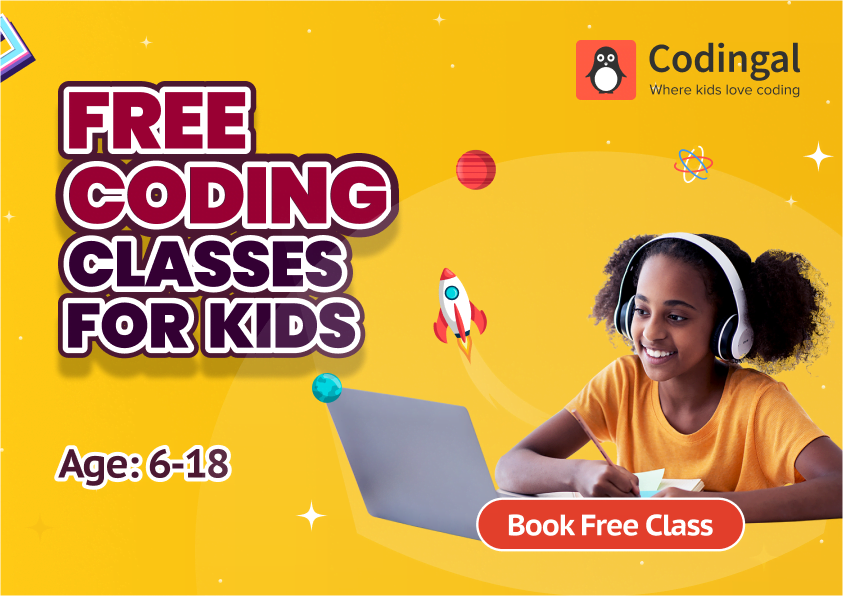 Coding for Kids in Nigeria – A Top Guide to Building Their Future
Have you ever wondered how your kids will stay ahead of the tech curve in this digital age? As parents, we are often left wondering about ways to introduce kids to coding early on. Thankfully, there are many resources available online for those who want to give their kids a head start and introduce them to computer programming as young as possible. This post gives you some needed information about coding for kids in Nigeria.
Coding is now a buzzword in education. It's no wonder then that there are so many resources out there for parents who want to introduce their kid(s) to coding as early as possible. Maybe you have a child in primary school or even preschool? If so, consider introducing them to coding early on as it can be a great way for them to build analytical and logical thinking skills that they can carry with them throughout life. In this blog post, we will explore several different ways you can help your kid learn how to code without breaking a sweat.
Code-Based Games for Kids in Nigeria
Most kids love playing video games, so why not use that to your advantage and introduce them to coding at the same time? Here are some of the best code-based games that you can play with your kids to get them familiar with programming skills.
Code Combat – Code Combat is an online game that lets you learn to code by fighting magical beasts. You get to choose your weapons and spells and generate your code. The game is highly interactive and can be played using a browser or by downloading the Code Combat app. It's a great way for kids to learn the basics of programming by creating their code and making it do magical things in the game.
Code Monkey – Code Monkey is a game where you are a monkey who has to clean bananas. By solving puzzles and creating your code, you can complete your tasks and feed your monkey friends. The game features a creative way of introducing kids to programming concepts like variables, sequences and more.
Hopscotch – Hopscotch is a fun and easy way for anyone to learn to make websites, apps, and games. The app provides a simple drag-and-drop tool for beginners that lets you create your code to bring your ideas to life.
You can use these code-based games to introduce kids to programming and let them play around with code in a fun and interactive way.
Coding for Kids in Nigeria – Free Online Coding Courses
If you are looking for an online course that can help your kids get a head start with programming, check out our free coding courses for kids in collaboration with Codingal. This online course teaches kids (ages 6-18) the basics of programming like variables, functions, loops and more. It also teaches them how to create their games and animations using a visual programming language that's easy to understand and follow.
Codingal features a real-world curriculum that has been created in partnership with educators and experts from MIT. The course is completely free to use and lets you learn at your own pace. Kids can learn at home and can even earn a "Student" badge when they complete the course. If you want to help your kids build critical thinking skills, creativity and imagination, Codingal is the perfect place for them to start. The course features fun and interactive games that are designed to teach kids programming skills at their level.
Coding for Kids Using Scratch
Scratch is a visual programming language that's been designed to help kids create their own interactive stories, animations, games and more. It's a great way for budding coders to start learning some of the basics of programming and learn to give instructions to a computer using simple drag-and-drop commands. You can easily download Scratch from scratch.mit.edu/ and use it with your kids for free.
Scratch allows users to create their own interactive stories, animations, games, etc. It lets you create your code by snapping together visual programming blocks.
There is a wide range of projects and activities that you can do with Scratch to help your kids learn the basics of programming. There are also several community groups and forums on Scratch where you can discuss your projects and get expert advice from other parents who are helping their kids learn to code using Scratch.
Installing Scratch on Windows/Mac and Chromebook
Scratch runs on Windows, Mac and Linux.
To install Scratch on your computer, go to scratch.mit.edu/download and select the operating system to download the installation file.
Next, open the file to start the installation process. Scratch can also be installed on a Chromebook and works best with Google's Chrome browser.
To get started with Scratch and teach your kids how to code with it, follow these steps:
– Create an account – To use Scratch, you need to create an account with scratch.mit.edu. You can either sign in using your Google account or create a new account.
– Create your first project – Once you have created your account and signed in, you can start building your first project. The scratch interface has several project types you can choose from.
– Add sounds, images, and backgrounds – Once your project is created, you can start adding images, sounds, and even custom backgrounds to it.
You can use the scratch built-in editor to add everything to your project or use other online image editors.
Read also: Parental Involvement in Learning: Benefits to Edu Stakeholders
Image Source: Unsplash
Using Python to Teach Kids to Code
Python is a widely used general-purpose programming language. It has a simple syntax that makes it easy to understand and use. It can be used to teach your kids the basics of coding and follow them as they progress and build upon their skills.
Python is an open-source language that can be used to create websites, games, apps and more. It is used extensively by designers and developers in the industry due to its flexibility and ease of use. There are several ways in which you can help your kid learn to code using Python.
Here are a few ideas.
Let them create their games – Python makes it easy to create your games. You can create your own simple game using Python and let your kid build upon it.
Help them build websites – Designing and building websites is a great way to learn the basics of programming. You can let your kid build a simple website using Python.
Let them create their programs – Python can be used to build a wide range of programs. Let your kid build their program (any type of program) using Python. This will help them learn the basics of programming.
Conclusion
As parents, we want our kids to grow up happy and confident. We try to give them every advantage in life that we could, but there are some things we cannot give them. It is only right that we equip them with the tools they need to lead a successful life. It is not uncommon to see kids as young as five years old playing on tablets or smartphones. These children have grown up using technology as an extension of their imagination and creativity.
As parents, we want more for our kids. They should not just be users of technology; we want them to become creators of technology. This is why coding for kids in Nigeria is so important!
If you are looking for an online course that can help your kids get a head start with programming, check out our free coding courses for kids in collaboration with Codingal. You should begin now!
3 Comments