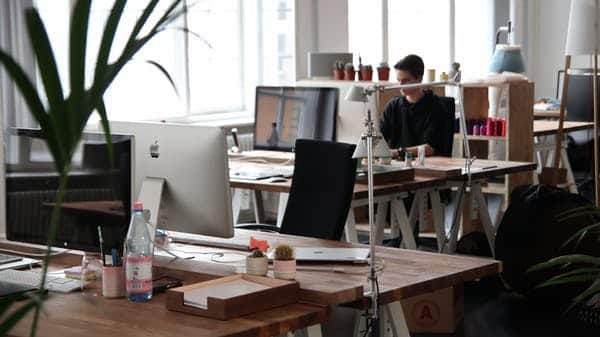 How to Create Blended Learning Instructional Design: 5 Tips To Get You Started
Online and offline learning are combined in blended learning instructional design. Students can access courses and content using their own devices, which will improve their memory function. Blended learning encourages independent, self-directed learning, which gives students flexible access to material whenever they have the time or desire.
Blended learning also provides a fantastic method to integrate evaluations into your lectures and reinforce what students learn, especially with the emphasis on assessment in the present educational environment. Having said that, not everyone is inherently skilled at developing an efficient blended learning instructional design.
Also see: 5 Most Rated Benefits of Blended Learning
Here are some helpful pointers you may use to launch your software as quickly as possible:
Make a Clear Blueprint of the Learner's Journey
A learner journey map is a graphic representation of how your course will help your students gain knowledge and skills. You may organize your content, choose the topics you want to cover in what order, and find opportunities for assessments and feedback with the aid of the trip map. The trip map should be made from the viewpoint of the student and contain details about the student's knowledge, skills, preferred methods of learning, personality, and interests.
The trip map can be used to pinpoint where students' knowledge and abilities are lacking, and evaluations can then be used to address those problems. The journey map is a wonderful tool, but you should constantly evaluate it to make sure it remains applicable and useful. As your pupils gain new knowledge, you may update the route map as needed and add new content.
Add Both Formative and Summative Evaluations
You can utilize evaluations to support teacher learning in addition to assessments to support student learning. This can be especially useful when developing mixed learning materials because instructors might need to adopt a different teaching strategy than what is typically used for offline learning. Individual learners' learning progress is evaluated via formative assessments.
These evaluations can be carried out repeatedly to assist teachers in identifying certain problems and deciding how much time to spend with each pupil. To determine whether or not your pupils have learned the topic, use Summative evaluations. Depending on how you utilize them, these evaluations might be either in-depth or succinct. Instructors can use formative exams to pinpoint specific problems and choose how much time to spend with each student.
This can aid instructors in providing more individualized feedback and serving as a useful manual. Instructors must evaluate whether or not students have genuinely learned the topic through summative evaluations. Because of how difficult this activity can be, you might decide to employ a quick evaluation with offline learning.
Ensure that Your Content is Readily Available
It's crucial to consider how your students will use the program while developing blended learning content. This pertains to their intended device, the location from which they will access the content, and their internet connection. The course material in many blended learning programs is accessible on a range of devices.
To make it simple for people to access the content from any device, it can make sense for you to design a special website just for your program. Make sure the online course platform supports blended learning if you intend to use one. You can do this by setting up and running a virtual classroom, working together with other teachers, monitoring student progress, and looking over student evaluations.
You don't have to decide between a desktop for portable offline learning and a laptop for mobility when it comes to hardware. Blended learning content can benefit from both sorts of devices because they both have a range of capabilities.
Don't Overlook Collaboration and Support Services
You must innovate within your own programs as well if you want to genuinely change the way that students learn. This entails making sure that your information is readable and that your instructors have access to the top education and assistance materials. Additionally, you must guarantee that your students can quickly access your content.
This can involve ensuring that your program is easily available from various locations and that the course information is accessible to a variety of devices. Additionally, your teachers must be able to work with kids and offer insightful criticism. Making cooperation between teachers and students seamless and developing online assignments and courses are two examples of this.
It's critical to keep in mind that learning requires collaboration. Students cannot be expected to interact with your information on their own. You can't expect them to comprehend the subject and use it in practical situations. And you can't count on them to work by yourself.
Considering the Future of Education
How students access and use content is already changing as a result of blended learning. This includes using mobile devices, accessing content 24/7, and obtaining content on their own terms. Additionally, there is a change in how students are taught. Students are more inclined to be active learners, and they use their own gadgets more frequently.
This can involve utilizing a range of digital tools, such as social media and online education, as well as traditional classroom instruction. Blended learning initiatives will probably become even more important as digital technology develops and becomes more widely available. This can involve utilizing virtual reality to create immersive learning experiences for students as well as artificial intelligence to aid with student learning.
Conclusion
Students' learning processes can be transformed via blended learning, which can also aid in their academic success. This can involve interacting with teachers, utilizing a range of gear and software, and obtaining content at their own convenience.
You can save money and free up resources for other crucial components of your program by using blended learning. This entails giving your students access to a range of hardware and software tools, including as tablets and laptops, for Blended Learning Instructional.
You may produce effective blended learning content by using these suggestions. You can also use technology to change the way education is delivered in the future if you want to make your programs even more effective.