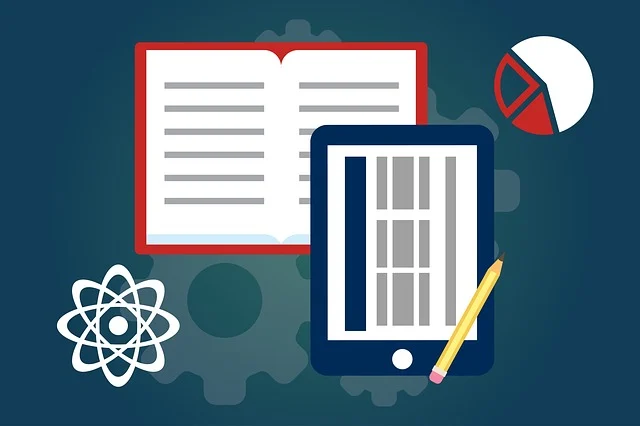 Top Best LMS Website Designs
Do you know about the top best LMS website designs? In the digital age, learning management systems (LMS) have become indispensable tools for educators, faculty, and organizations worldwide. As the demand for online learning continues to grow, the importance of visual and visually appealing LMS website design is undeniable.
In this blog post, we will explore the top best LMS website designs that stand out for their user-friendly interface, innovative features, and aesthetically pleasing layouts.
Also read: 7 LMS SEO Tips To Advance LMS Sales
The Importance of Design
Product demos can make or break any learning technology business. An incredible amount of time is spent preparing demos, coordinating them, and getting people to present them to potential clients. When we offer demos, we want to have full control over which parts of the product we want to show, so that buyers can appreciate the great features and cover up any flaws in the product.
Indeed, potential customers subconsciously think that the quality of your website is on par with the quality of your LMS. They think that the same developers who created your LMS also designed your website. So if your website is hard to navigate and cluttered, your LMS will be too in their eyes.
Not all website visitors are like that, but a bad website will leave doubts in their mind, making sales more difficult.
On the other hand, if your website is clean, simple, modern, and easy to navigate, that positive first impression will facilitate a sale.
Key Components of a good LMS Website Design
1. Focus on the features of your LMS
Most marketers will tell you that you need to focus more on benefits than features. But sometimes we can go too far and not talk enough about the features.
Serious buyers looking at your learning management solution will have a list of requirements when they visit your website. Their list includes things like e-commerce, content creation tools, xAPI, video games, responsive mobile devices, and more.
When they visit your website, they want to see these things. If they can't find the features they need, you probably won't succeed. Most buyers start their LMS search with a list of more than 10 suppliers, aiming to narrow it down to 3-5. So they are trying to shorten this list. Not having the features they need is a great excuse.
You need to understand that you shouldn't turn your website into a big data table with a long list of features. You should always convert your features into benefits and talk about their challenges first to set the stage for your product. For example, when describing something like gamification:
Say it:
A simple and effective way to promote your courses and communicate good learning behaviors with badges, tracking and leaderboards.
Not that:
Leaderboards, badges, points, awards, progress tracking and social learning.
2. Your website design should be modern
To make a positive first impression, nothing is more important than a modern design. Open any RFP LMS and you will see the request:
"Modern LMS". No one ever asked for an "old and outdated design".
They all want modernity because to them, modern means "easy to use" and that's what everyone wants.
They also combine modernity with an attractive look. Something that will make them look great. Something forward-thinking will make them sympathize with the learning audience and company executives. Your website should communicate this.
This is a more important requirement for software companies and other high-tech companies. They all work in the software industry. Your LMS will appear in front of their customers and customers will think your LMS is their software. So when customers and partners visit their website for training, they see it as an extension of their brand.
Arlo's website has a clean, modern look and feel with attractive graphics, clear messaging, and good navigation.
The Cornerstone website is a great place to visit, with its airy, open design and animated screenshots bringing products to life.
3. Think mobile first
How many potential customers visit your website for the first time on their mobile device? Maybe it's more than you think. Unfortunately, most of us focus most of our energy on the desktop version of our website. We work hard to make everything fit perfectly on our big screens, and when that translates to small screens, it can feel like an rethink.
Having a responsive design is essential, but it is the minimum requirement for a good mobile version of your website. Many LMS providers go even further. They used a mobile-first approach to design the mobile version first and then move to the desktop version.
Qstream websites turn pages with smooth, easy navigation and scrolling. It feels great to be there and moving.
Agylia website is optimized for mobile devices. It looks great on phones and tablets. In terms of design, it manages to balance text and images.
4. Simple and clean website
When starting to create a new website, we all want to build it "clean and simple", because that's what we want from the websites we visit. We get annoyed because websites put stress on our brains. And perhaps, when we decide to redesign our website, it's almost always because our existing website has become cluttered and messy.
When you think of a clean and simple website, you probably first think of the Apple website or at least Apple products. They are common examples of clean product design.
But there's an important reason why Apple is so good. With incredible discipline, Steve Jobs demonstrated a relentless determination to create clean and simple products, frequently challenging everyone who worked for him. His philosophy and stubbornness spread to the rest of Apple and remained loyal even after his death.
Most websites are made to be easy to navigate, but then we add one after another. Soon it will become a mess. Years later, we decided the only solution was to start over and this time, let's make things clear and simple.
Remember that to achieve "clean and simple" behavior, you need strong discipline now, in 6 months, 12 months, and forever.
One way to avoid creating clutter over time is to remember that if you add something to your site you have to remove something. If you want something to stand out then you have to lower something else.
LearnUpon website is simple and elegant but not boring. You can spend a lot of time on their website and not get tired of being there.
BrainCert's developers have shown great discipline in shrinking their message down to necessity and filling the open space with large, clear images.
5. Show more and speak less
Speaking of cleanliness and simplicity, what is the #1 thing that ruins an open and airy design? Letter. Big block of text!
Mark Twain once said, "If I had more time, I would write a shorter letter.
We all have a tendency to write too long. When we don't know what's important to the buyer, we write everything down. It becomes too much text and too much information for potential customers to read. Your most important messages and features will be lost.
So find out what your customers care about so you can write less and focus more. The result will be more graphics, more white space, and less text.
It is helpful to know that the purpose of a website is to provide buyers with just enough information to generate a response. So don't tell everything. Leave some mystery. Give them the better half of the story and ask them to contact you for the other half.
6. Call-to-action (CTA) throughout
Your website is primarily designed to provide information to visitors, but beyond that, it's all about converting those visitors into leads. Convert visitors into meetings and convert qualified buyers into opportunities, create demos, start free trials, and use blogs and other resources. Make your call to action on top real estate. As the saying goes, "always ask for a discount". On your website, always ask visitors to take action.
There are some great tools that can help, such as "exit intent" popups and live chat. Have a try to see those that work for you.
Arlo's site is the best designed LMS site we've reviewed, and part of the reason is because its call to action is conversational and inviting. Litmos is one of the fastest growing LMS providers in the world and you can see that in their website design. They know how to make sales and calls to action as simple and direct as possible.
You'll be in great shape if you do all of these things right, because very few learning technology sites get everything right. If you can be one of the good guys then good things will happen.