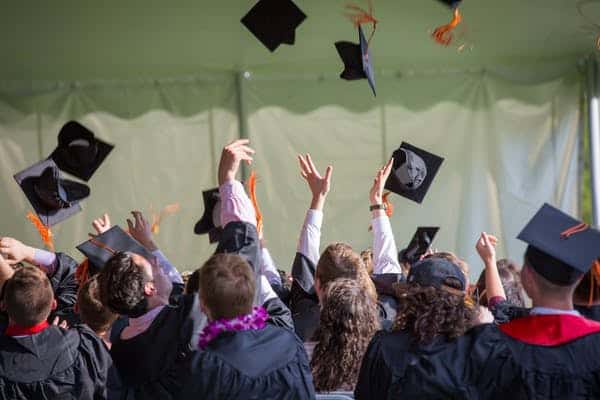 Online PhD in Instructional Design: A Comprehensive Guide to a Successful Career
Getting an online PhD in instructional design is not easy. The process of creating interactive digital learning content is known as instructional design. Designing content that students may access on a multitude of platforms, such as websites, mobile apps, video games, virtual worlds, and other media, falls under this category. To help you get started in your profession as an instructional designer, use this article as your thorough reference.
Users may find information on a well-designed website's numerous pages easily; they may be enticed to explore more of an application's features by a fun game with a compelling plot; or they may return repeatedly to play new roles or engage in new activities in a virtual world with a variety of themed environments. By dividing designs into manageable pieces that may be incorporated into broader concepts, instructional designers provide these experiences.
Read also: Ways to Begin Your Career as an Instructional Designer | 5 Skills in Demand
How Do You Define Instructional Design?
The primary consideration in instructional design is the learner. The aim of design is to create an experience that answers their needs and expectations in a way that both attracts and engages people, whether they are students, professors, or staff. This is the reason why instructional designers develop exercises, simulations, and other types of virtual content that can assist individuals in learning new abilities, obtaining new perspectives, and enhancing their lives through learning.
Every design constantly aims to benefit learners. The main goal of instructional design is to give learners a seamless and interesting experience. Because learners come in all different sizes and forms, it's crucial to build experiences that are simple for everyone to access and use. This involves ensuring that the design is simple to browse and that information is presented to each user in a clear manner.
Advancement in Instructional Design
Your job as an instructional designer has numerous potential destinations. You could work as a researcher studying emerging technology or as a writer or public speaker encouraging people to pick up new skills. The creation of an experience that will foster meaning and development in learners is the most crucial component of an instructional designer's job.
Because the design may be applied to a variety of tasks—from streamlining company procedures to instructing future generations of students—it enables a broad career span.
How to Become a Teacher: The Foundation of an Instructional Designer
Your primary responsibility as an instructional designer is to create a learning route. This can be virtual or actual and take on a variety of shapes. The design process is divided into manageable pieces that can be incorporated into more expansive concepts. This entails doing background study on the subject, dissecting the learning process into manageable steps, and designing an interesting course for students to take.
To generate customized exercises or simulations for various learning styles, this approach can be further deconstructed. The top teachers are also excellent communicators who will use their communication abilities to captivate their students and guide them through the design.
Options for Specialization include taking a High-level Instructional Design Course
You could enroll in a graduate school and earn a graduate degree in instructional design if you have a keen interest in the field. The finest programs will give you a strong academic foundation and practical experience that you can utilize to create engaging learning activities.
You will have the best chance of finding employment in this field with this degree since businesses want to know that you have a firm grasp of how students will engage with content.
Skills in Speaking, Writing, and Research are Necessary for a Successful Job as an Instructor
The greatest approach to succeed as an educator is to have a strong theoretical grasp of the subject and then use this understanding to create memorable learning experiences for your pupils, just like in any other field of study. Being able to accurately communicate ideas and guide the learning process through a range of activities will be essential.
You must also have strong writing skills and the ability to concisely and simply communicate complex ideas. The best teachers hone their skills as they go along, frequently improving them as they accumulate more knowledge.
Remember to Consider Children's Instructional Design
It's a common career route, and employers are increasingly looking for individuals with training in this area. Even so, a relatively limited percentage of people choose to follow this professional route despite the improvement in job chances. You are not the only person who is drawn to education and wants to work in this subject.
You must first obtain a master degree in instructional design or a closely related discipline if you want to pursue this career path.
Conclusion
Any digital content's success depends on instructional designers. The work comprises developing educational experiences, including games, simulations, and other kinds of content. In order to succeed in this sector, designers must create experiences that are simple to use and comprehend and must interest learners. Techniques for instructional design can be used to achieve this.