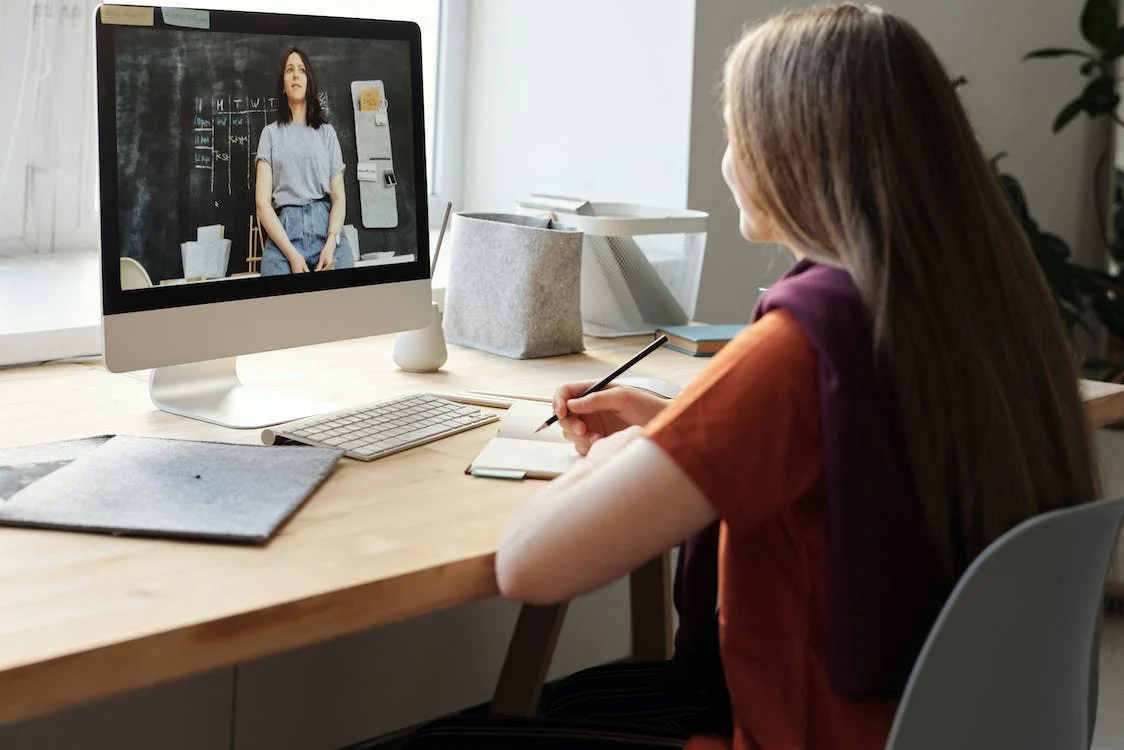 How Online Learning Benefits Students
In today's world, students are looking for ways to improve their skills and hone their learning skills. They want to prepare themselves for a future where they will lead a real life and not one filled with anxiety and worry and this is how online learning benefit them. in This article, we will take a look at how online learning benefit students.
Online learning is an innovative approach that can help students develop their knowledge and skills while being connected via the internet at the same time. This not only provides students with access to different online platforms but also helps them develop their learning habits in a fun way.
Read also: Online Learning Fatigue: 7 ways to Overcome Stress in eLearning
What is Online Learning?
Online learning is a type of digital instruction that allows students to learn through any internet-based platform. This type of instruction is often done in collaboration with classmates or study partners, who can review their assignments and get credit for the solutions.
The advantage of online learning is that students do not need to be at their school or work location to access the educational content. They can access the information through a computer or laptop, and they can continue on their way to success.
The disadvantages include an increased risk of access issues and an increased focus on the goals at the expense of the learning experience.
How Online Learning Benefit Students
Online learning is an effective way for students to keep up with their specific learning requirements.
It improves their critical thinking skills by helping learners uncover errors and inconsistencies in their thinking.
It encourages creative thinking and problem-solving.
It helps develop empathy and a view to social justice.
It can improve skills related to time management, presentation, and organizational ability.
It can help develop various skills areas such as problem-solving, analytical skills, and time management. Online Learning Benefits students in so many ways and we have been able to point out just a few.
Why Online Learning is Important
It allows students to become more hands-on with their learning. It gives them more control over their learning. It gives them the option to choose which topics to focus on. It gives them access to a wide range of online platforms for instruction and support.
It gives students the option to create and develop their learning communities. It allows students to work on projects together. It allows students to save and create worksheets and exams. It lets students write and share reports.
It allows students to take real-time online exams. It lets students create and review presentations online. It lets students create and review projects and work on collaborative work. It involves social interaction, Coach opportunities, and peer support.
Why Online Learning is Important for College and Beyond
It has the potential to enable students to take more risks. It can help lower the achievement gap. It can improve student retention. It can improve Hogwarts house position. It can improve the grade point average.
It can improve student health. It can help prevent early retirement. It can help protect the interests of taxpayers. It can help protect the environment. It can help address climate change. It can improve job growth. It can help improve international understanding.
It can improve course integrity. It can improve on-time performance. It can increase sexual assault and domestic violence awareness. It can help improve physical activity. It can enhance lifelong learning.
Examples of Online Learning Colleges:
Massachusetts Institute of Technology (MIT)
University of Oxford
Stanford University
University of Cambridge
Harvard University
Imperial College London
How Online Learning Is Funded
Online learning is not currently tax-deductible. It requires a subscription fee. It can be funded by private dollars or by public funds.
When to Use an Online Learning System
Beginners are the best. Beginners should be introduced to online learning as soon as possible. There is no "right" way to start. There may be a certain "right" way to do something, but that's very easy to hop on and off.
Experiment until you find what works for you. The best thing to do is find an online platform that you think you might enjoy and to which you are willing to give your all. Once you have an online platform selected, follow the online learning directions carefully.
Be prepared to provide feedback and modify your approach as the platform develops. Be open to suggestions and changes.
Conclusion
If you're looking for ways to improve your skills and hone your learning, online learning is the way to go. With the rise of social media and the internet, students are now able to connect with others in a virtual setting. They can exchange ideas, learn from others, and most importantly, have fun while doing it!
What's more, there are plenty of online platforms that make it easy for students to create and manage their learning communities. With so much information to choose from, it's hard for students to know where to start. It can help reduce anxiety and make learning more fun and this is one of the few benefits of online learning.