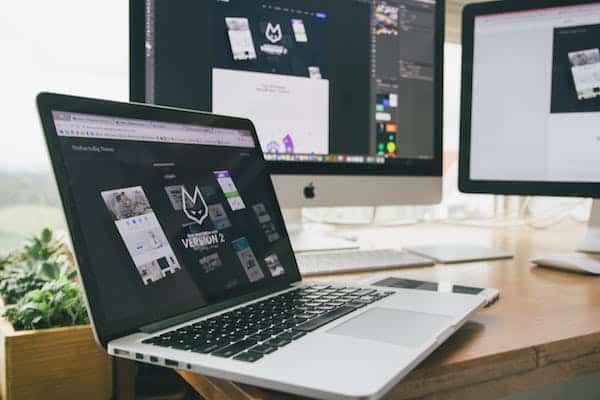 Guide to the Best Online Certificate Program in Instructional Design
A quality online certificate program in instructional design will equip you to work in a field that necessitates specific training. The Bureau of Labor Statistics (BLS) projects that during the next few years, employment will increase by 14% in occupations that call for a degree or other training.
This suggests that your best job choice right now would be an online degree program in instructional design. Without working in an educational environment, you won't have any experience as an instructional designer. Which program, though, is best for you?
Continue reading to learn more about what you should know before enrolling in any program and where to look for the finest programs for 2023.
Also read: How To Get Started In Instructional Design: 5 Essential Steps
What Makes a Good Online Certificate Program in Instructional Design?
A course of study that gives you a broad understanding of the topic of instructional design is called an instructional design certificate program. You might gain a wide understanding of the design process, the commercial elements of the industry, and the science and research surrounding learning.
You might also enroll in courses on communication, ethics, and leadership. These courses are typically provided as a part of a university's Interdisciplinary Graduate Studies (IGS) program. Depending on the university, you may receive a different degree after completing an IGS program.
You'll probably graduate with a degree in instructional design or educational leadership and administration. These certifications are at the professional level and are frequently accepted for entry-level positions.
How to Select a Program for Instructional Design
A quality instructional design program will contain a core curriculum that emphasizes design principles, research fundamentals, and the method of developing successful learning experiences. The science of learning, instructional theory, and ethical use of technology in the classroom should all be covered in those essential courses.
As you examine certain programs and programs within programs, you should ensure that the faculty members in charge of the curriculum are subject-matter specialists. When it comes to the individuals who instruct core courses, this is particularly crucial. Make sure the knowledge you would get from a certain course would actually help your career.
How to Find a Course in Instructional Design
Using educational databases like those we've already described in the post is the greatest way to locate an instructional design program. Find a university that offers an IGS program and inquire about its online learning specializations. Otherwise, you can use websites like Course Report or Course ID to learn more.
Researching program directors and faculty members in the field you want to work in to see whether they have experience and qualifications you can trust is another way to identify the correct program. You can check the program's syllabus to learn which courses are necessary for graduation when it comes to your curriculum. This might assist you in selecting a program with the appropriate pre-professional education for your job.
Factors to Consider When Choosing the Best Online IGDS
1. Course quality – For every online course, this is the most important factor. Because you don't want to gamble with your education, pick a program with a top-notch curriculum. In order to see what other students thought of a certain program, you might also be able to find course reviews.
2. Community Support – For any online course, this is extremely crucial. Make sure you have access to resources because you don't want to feel alone while doing your coursework. Make sure the program's course forums or social media pages include the answers to any questions you may have.
3. Faculty Credentials: This is a crucial factor to take into account when selecting an online IGDS. Make sure the faculty members overseeing the program are authorities in the subject matter they teach. If they are competent to teach based on their expertise and credentials, this is a very good sign for the program's quality.
To sum up
You'll need a degree program that concentrates on the science of learning and the principles of design if you're interested in becoming an instructional designer.
As we covered in this article, it's critical to pick an online degree program with excellent course materials, a well-thought-out curriculum, and a welcoming student body.
You should be able to develop the abilities you need to become an authority in the field of instructional design through a quality online certificate program in instructional design. Take the first step toward becoming an instructional designer by enrolling in one of these programs now that you know what to look for in one.