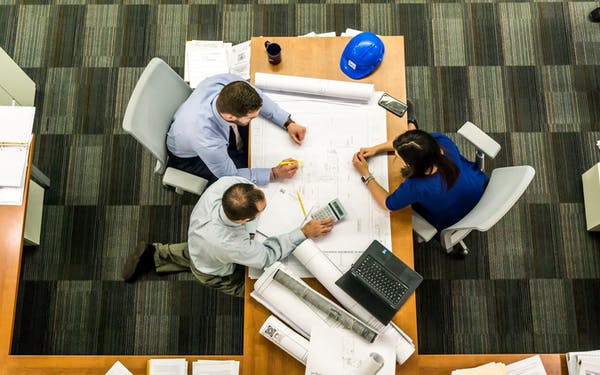 How To Get Started In Instructional Design: 5 Essential Steps
There is a need to get started in instructional design where the industry is expanding significantly. A few years ago, we weren't witnessing the same level of development. And now? Nowadays, it seems like there is a new blog article about instructional design or an instructor providing their advice on how to get started in the industry every day.
Numerous new businesses are emerging, and they are all providing excellent prospects for those seeking to launch careers in instructional design. At a university, training facility, or autonomous organization, instructional designers produce digital content to assist instructors in instructing their pupils.
You will learn about the five crucial stages you must follow if you want to begin working in instructional design in this blog post. After doing these five steps, you might not notice results right away, but that doesn't mean you can't keep working toward your objective in the long run. Just a little amount of perseverance and a willingness to try new things again and over will do until something clicks.
See: Ways to Begin Your Career as an Instructional Designer | 5 Skills in Demand
5 Essential Steps To Get Started in Instructional Design
1. Establish Your Objectives and List Your Expertise
Specify your goals for the field of instructional design. You will never succeed if you don't know where to begin. Consider your abilities and the kinds of classes you're interested in teaching. What types of classes do you prefer taking? What abilities are necessary for success in those courses? How can you use such abilities to advance your instructional design career?
2. Conduct Research
Do some study before you start making any significant judgments. You may better understand the market and the customers for your products by reading blogs, articles, and eBooks on the subject matter that interests you. When you're creating for your own purposes, it can be simple to neglect user behavior. You can steer clear of future mistakes that could prove to be very expensive by conducting user research on what your consumers need, want, and do. Additionally, you can utilize this research to guide your design choices.
3. Make a User Journey Map to Get Input on Your Concepts
It might be simple to become lost in your own thoughts when you begin to come up with suggestions on how to make your courses better. Spend some time coming up with ideas with other teachers and students. When we try to generate new ideas on our own, it can be easy to get lost in our own thoughts. Brainstorming with others helps you prevent this.
Use social media sites like Reddit or Facebook groups for instructors to collaborate on ideas with others, particularly fellow instructors. Ask a question with a particular topic in mind, and see if anyone else responds with their thoughts on it. Comment on blog pieces that cover subjects you believe students should care about. On social media, follow teachers you think could be interested in your themes and who have a large following.
4. While Watching Instructive Videos, Take Notes
Make notes while you view the films about what you enjoy, dislike, find confusing, etc. You will gain a better understanding of what your audience appreciates and dislikes about the instructional films you employ. When teaching, it might be simple to ignore details that you might not even notice when merely watching a video.
5. Use What already Exists
Don't waste time trying to create something from scratch. You can use a ton of already created tools and templates right immediately. Making a decision about what to utilize will be the hardest part of beginning a new project. A lot of instructional designers use the application called In Motion. You can use the features and templates to build your projects. It can also be used to make interactive tests, online training, and other things.
Conclusion
The discipline of instructional design is expanding swiftly and is especially important for people who want to pursue careers as teachers. Making the transition from merely liking a field to being able to earn a career in it can be challenging. Fortunately, there are a few useful hints and techniques that might make this shift simpler for you.
You can see how quickly the field of instructional design is expanding. Many new chances are brought about by this growth for those who are prepared to put in the work necessary to succeed. These five crucial steps will get you where you need to be, from putting customer service procedures into practice to learning how to create compelling content. So, this is how to get started in instructional design.