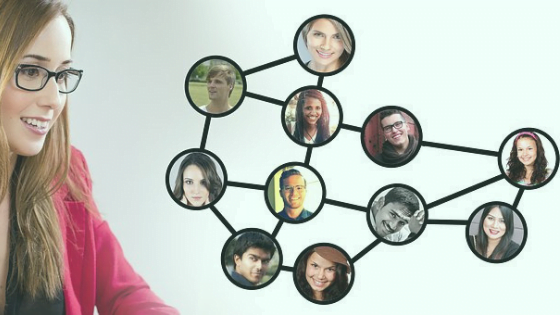 The Kind of Teachers You Should Recruit | 21st Century Teacher Qualities
All over the world, in teaching and learning, students are influenced and affected by the quality of teachers they are exposed to. This is because, apart from the fact that they get to interact with these teachers on a daily basis, the quality of such interaction is of high importance, too. Thus, it becomes imperative that learners are exposed to high quality teachers who will in turn impact meaningfully in their lives. So, as an education administrator or employer, do you know the kind of teacher you should recruit? Here are the qualities you should look out for.
Read first: How to Become a Professional Teacher
12 21st Century Teacher Qualities
In this article, we are going to explore the qualities that make up a good teacher. In order words, what are those qualities that are expected in an individual in order for them to be seen as 21st century teacher material? After extensive research, we have been able to come up with at least twelve great qualities expected of someone who aspires to be called a teacher in the 21st century. The list is as follows:
Read also: 21st Century Teacher Skill Set
1. The Ability To Develop Relationships With Their Student
You should aim to recruit teachers who not only exude charm, intelligence, and charisma in the classroom, but who are also gifted with the ability to develop relationships with their students. This isn't a quality every teacher possesses, however it is very important as an attribute for the 21st century teacher. Teachers need to be able to build trusting relationships with their students and create a safe, healthy and all-inclusive environment in the classroom that enhances learning. This includes cultivating a listening attitude to the diverse problems of each student.
2. Being Patient, Caring, And Having A Kind Personality
Students are more likely to learn fast when they are taught by a teacher who is patient and caring, with a caring personality. The reverse is the case when they are confronted with a teacher who is impatient and harsh, with an attitude that repels. There is a research that actually supports the assertion that teachers with a strong disposition have a close correlation with student learning and development
3. Have A Broad Knowledge Of Learners
A 21st century teacher who is passionate about teaching should have a broad knowledge of the cognitive, social, and emotional developments of the learners. This includes a deep understanding of how students learn at different levels of the developmental process. In other words, the teacher should understand the learning pace and capacity of each of his or her students and be able to carry all along in their teachings.
4. Dedicated And Passionate About Teaching
In recruiting a teacher, focus on someone who has a natural appeal to the art of teaching. Not everyone is a born teacher, and without the dedication and passion, most so-called teachers are just doing it for the pay check. Thus, a 21st century teacher must be dedicated and committed to the teaching job, seeing it more as a call to service than a means to get paid. This include the teacher always being ready to offer help in and out of the classroom.
Read also: Make Money Selling Online Courses as a Teacher
5. Engage Students In Learning
Another great quality of a 21st century teacher is the ability to engage and motivate students to learn. Often times, students just need the right motivation and engagement to jiggle their brains to learn. According to researchers, there are three types of engagements needed for students to learn; cognitive, emotional, and behavioural. A good teacher should be able to make content interesting and thus motivate students to learn.
6. Good Classroom Management
Good and effective classroom management comes at the core of a great teacher. Without a teacher having the ability to manage the classroom effectively, even the lesson they seek to deliver falls apart. Classroom management encompasses ensuring good student behaviour, effective study and work habits, and inculcating an overall sense of respect in the classroom.
7. Good Communication And Interpersonal Relationship With Parents
No sound and effective teacher would be deemed as such if they do not have a great communication channel with parents of their student. Parents also want to keep tabs with the progress of their children via their teacher, and rightly so. A teacher who does not know how to maintain that open channel of communication with parents is likely to be seen as ineffective and inept. This communication can be through different channels: phone calls, meetings, or even periodic emails.
8. High Expectations
One of the great attributes of a good teacher is that they always have high expectations of their students, and put in their best to motivate them to aim higher. The teacher makes it their point of duty to encourage their students to work hard and excel in their studies.
9. In-depth knowledge of the curriculum and standards
A great teacher has an in-depth knowledge of the curriculum and standards that they must uphold in the classroom. They also ensure their teachings meet the overall standards.
10. Knowledge Of The Subject Matter
None of these will make for a great teacher if they do not understand, at a very deep level, their subject matter, and able to explain same to their students effortlessly. A 21st century teacher must know their subject matter like the back of their palms. They must exude enthusiasm, passion, dedication, fervour, and commitment in their impartation of their subject matter. They should be ready to answer any type of question that relates to their subject matter at any point in time, without seeming lost or incoherent. They should also have the ability to keep things interesting, breaking down difficult points to the simplest forms in order for the students to easily grasp and understand.
11. Must be a Licenced Teacher
This, here, is a very important teacher quality to look out for in this 21st century. Never again should you employ a teacher who is not a professional educator. A professional teacher is expected to have concluded a degree in education or a postgraduate diploma in education. Recently, there's an advocacy for qualified educators to be fully licenced in the art and science of teaching. This is made possible in Nigeria through the impact of the Teachers Registration Council of Nigeria (TRCN).
12. Willingness and Ability to Integrate Technology
This quality is rated number one for a 21st century teacher. Why would you employ a teacher who is not willing to overcome his technophobia for the use of modern and emerging technologies for instructional delivery at this time? The world is changing at lightning speed, so also education, as well as pedagogy. You need a teacher who can adjust to these positive changes; your school should grow with the change as well. Teachers need to be able to use an Learning Management System for teaching; they need to integrate social media, web applications, e-presentations, emails, specific education software, games, mobile devices, to mention a few, in order to create amazing and a lasting learning experiences.
Conclusion
Gone are the days when anybody would just bear the tag of a teacher. In the modern classroom, the above are some of the distinguishing characteristics that separate the professionally-minded teachers from the quacks who have infiltrated the esteem profession. To be deemed a professional teacher with a knack of excellence, you must exude dedication, commitment, astuteness, professionalism, and be able to connect with your students on a personal level. You must stay in touch and develop good rapport with students and their environment, establishing a trusting relationship.
Read also: How to create a standard e-learning Course.
Hope you enjoyed reading this post? Please don't forget to share.
2 Comments